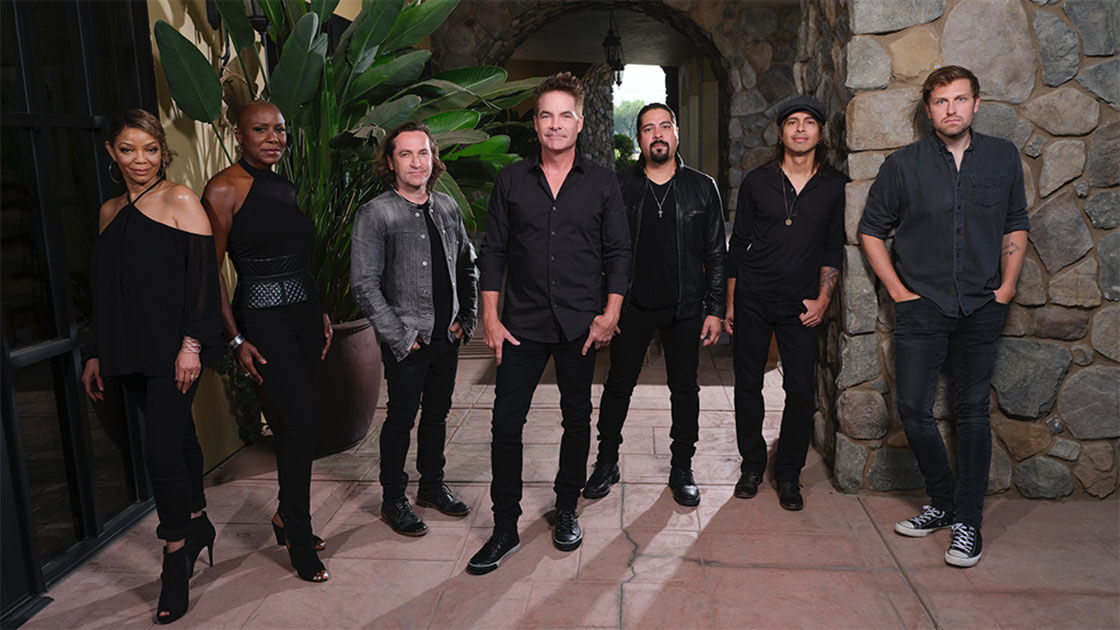 Grammy Winning, Multi-Platinum Selling Band Train will pull-in to the Lake Tahoe Summer Concert Series at Harveys Outdoor Arena on Friday, August 5, 2022 at 7:30 pm. Phillip Phillips and Thunderstorm Artis to open. This event is all ages. Tickets on sale via Ticketmaster.com and APEConcerts.com.
Train is a multi-GRAMMY and Billboard award-winning band from San Francisco, CA that has had 14 songs on Billboard's Hot 100 list since the release of their debut self- titled album. Train's climb to the top began in San Francisco in 1994, going on to tenaciously building a loyal following, leading up to their own self- titled debut album, released by Columbia in 1998. The tumbling wordplay of "Meet Virginia" gave them their first radio hit and 2001's Drops Of Jupiter broke them to multi-platinum status thanks to the double-GRAMMY award-winning title song that spent 10 months in the Top 40, and snaring the Best Rock Song GRAMMY award by beating out Coldplay and two U2 songs. The group won another GRAMMY award in 2011 for their global hit "Hey Soul Sister," the #1 best-selling smash and most downloaded single of 2010, from their multi-platinum album Save Me, San Francisco.
Next was 2012's California 37, which launched the hit "Drive By" reaching the Top 10 in 13 countries. They've sold more than 10 million albums worldwide, more than 30 million tracks, with multiple platinum/gold citations, including 3 GRAMMY awards, 2 Billboard Music Awards and dozens of other honors. In 2014 Bulletproof Picasso—the band's 7th studio album—debuted at No. 5 on the Billboard Top 200 and earned rave reviews.
Most recently, Train has re-released their well-received holiday album, Christmas in Tahoe, which brings their signature sound to holiday classics as well as several original songs. On Jan. 27th 2017, the band released their 8th studio album, a girl a bottle a boat, via Columbia Records which spawned the lead single, "Play That Song," hitting Top 5 on the iTunes chart, Top 10 at Hot AC radio, and charting at Adult Top 40.
Train frontman, Pat Monahan, partakes in other ventures outside of music with his newly launched Drops of Jupiter® wine portfolio. Proceeds from the wine support Family House, a San Francisco charity that supports families of children with cancer and other life-threatening illnesses. Train's 2016 project, Does Led Zeppelin II, a cover album in tribute of their favorite band saw 100% of the band's proceeds going to Family House.
Lake Tahoe Outdoor Arena at Harveys is an all-ages venue. Everyone is required to have a ticket for both reserved and general admission shows and we discourage infants attending.
Caesars Entertainment management reserves the right to implement paid parking at any time, including special events. The following items are prohibited: backpacks, oversized bags, coolers, poles, umbrellas, sticks, drones, laser pointers, weapons of any kind (including Concealed Carry Weapon) or projectiles, unauthorized cameras with removable lenses, monopods, tripods, selfie sticks, metal-framed bleacher chairs, beach chairs, metal containers and beverage containers larger than 17oz.
Clear Bag Policy
The following items will be permitted: clear plastic, vinyl or PVC tote bags; small or clutch-sized purses or wallets, not exceeding 4.5 inches tall by 6.5 inches long; one-gallon clear plastic freezer bags are also acceptable (Ziploc or similar).
No large purses, bags, backpacks or fanny-packs will be allowed.
Check out more Summer Concerts at Lake Tahoe