Meyers Annual Tree Lighting
December 3, 2021
5:00 pm - 7:00 pm
The annual Meyers Tree Lighting event is scheduled for December 3rd at 5pm! There will be hot cocoa, popcorn, a photo opportunity with Santa, music, Santa will be dropped off by CalStar (fingers crossed), and the beautiful Meyers tree will be lit up with more lights than ever before!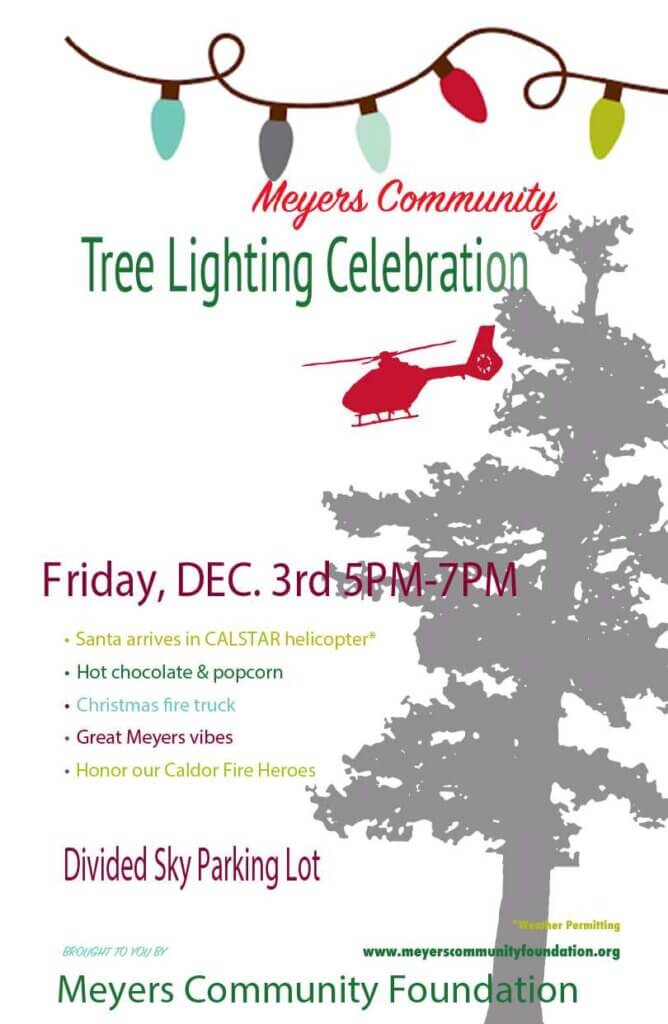 Bring your family and friends for a fun-filled evening complete with great Meyers Vibes. Lake Valley Fire and the Tallac Hot Shots will be there to celebrate Meyer's too!
The tree lighting and ceremony will be held outdoors at The Divided Sky, 3200 US50.