December 17
7:45 pm - 11:00 pm
What do you get with the Tahoe Club Crawl?
A certified insider's nightlife tour of Stateline and South Lake Tahoe. An organized nightlife tour of Lake Tahoe. All walking distance of the downtown casino area. Shots, appetizers and VIP into Clubs.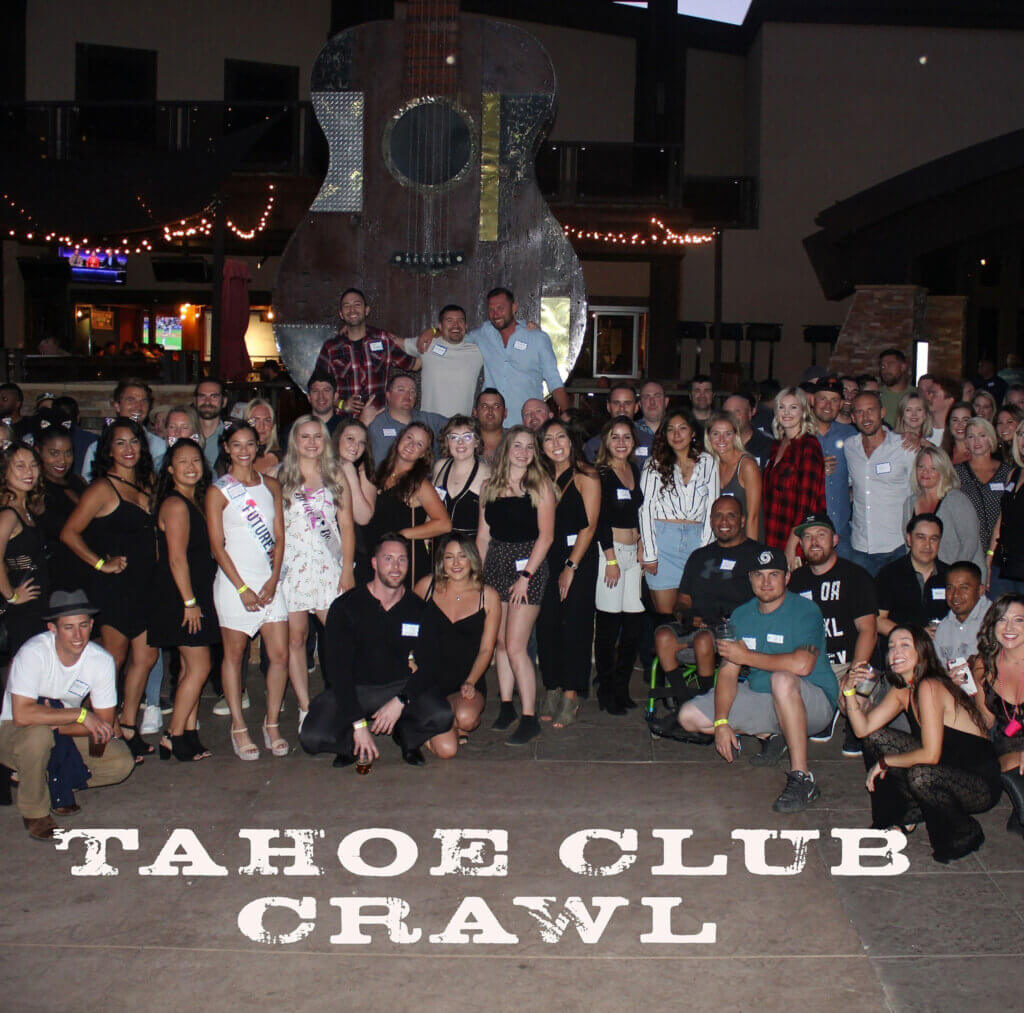 When you come to Lake Tahoe, you want to kick back and relax while enjoying the best that the town has to offer. Don't waste your vacation trying to find the best parties, let us show you the town as we know it. Whether you are a local looking to meet new people, or on vacation and looking for the time of your life, the Tahoe Club Crawl can guarantee you have a great time. We carefully make our schedule based on the best events in town each season, and work to provide a variety from happy hour/ Apres Ski to the best nightclub in Northern Nevada. Welcome shots at 3 out of 4 stops and Free Putt-Putt Golf at Flatstick Pub.
Because our crawlers are VIP's each of the stops on the tour will start you out with a welcome shot at 3 out of 4 stops and Free Putt-Putt Golf at Flatstick Pub Pub. Just make sure to let the others in the venue know why you are an instant VIP into the Nightclub when they ask… Tell them the best bar crawl/nightlife tour ever, Tahoe Club Crawl! Stateline and South Lake Tahoe have so much to offer don't miss out on this.
Pizza to soak up the alcohol and make sure the party doesn't end early South Lake Tahoe sits 6,200 feet above sea level And when we come to party, we come to party all night. That takes fuel, so make sure to catch some of the awesome appetizers we provide along the way to ensure you get the full Tahoe experience.
VIP, express entry into the best parties in South Lake Tahoe Lines are for those that don't know better. Some of the venues in South Lake Tahoe regularly have long lines just to enter, but you don't have to worry about that when you crawl with us. We walk right past the line and get the party started.
Cover charge for every venue on the tour Clubs and bars in Tahoe can regularly charge $10, $20 or even $30 just to walk in the door. When you roll with Tahoe Club Crawl you can forget about that as you breeze past the front door and have a great time on the dance floor.
**ALL SALES ARE FINAL**
Venues are subject to change
Please call (530) 318-6445 with any questions. www.TahoeClubCrawl.com
All participants must be 21+ with a valid ID.
Use promo code: LTVC1 to save $5 on each crawl!