From a one of a kind Fourth of July celebration to a world-famous event like the American Century Championship Golf Tournament, Lake Tahoe's south shore is dialing up the fun. There's more to this special place than signature events though, check out our ideas to see a different side of Big Blue.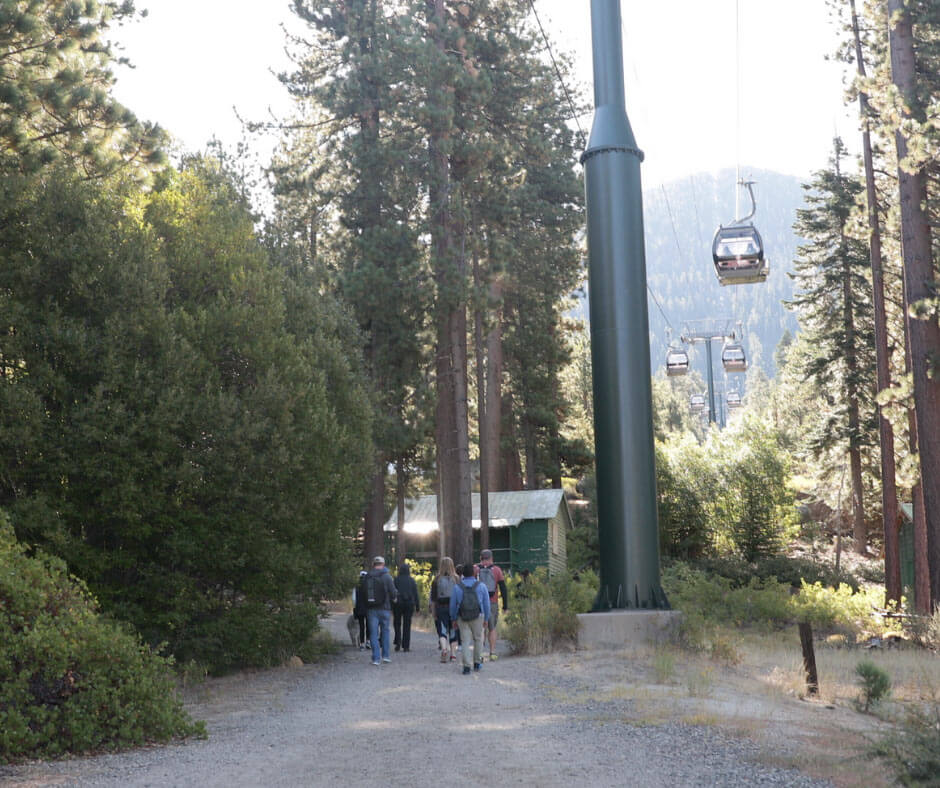 A short walk from the Stateline, NV casinos, Van Sickle Bi-State Park is one the most accessible parks in the Tahoe Basin. A short climb from the trailhead quickly transports visitors to the serenity of the forest. The park's easy to moderate trails are studded with rock outcroppings that present grand views of the largest alpine lake in North America and the surrounding peaks.
Please be sure to stay on designated trails and leave with everything you brought with you (including dog waste) so the next person can enjoy the same unspoiled views.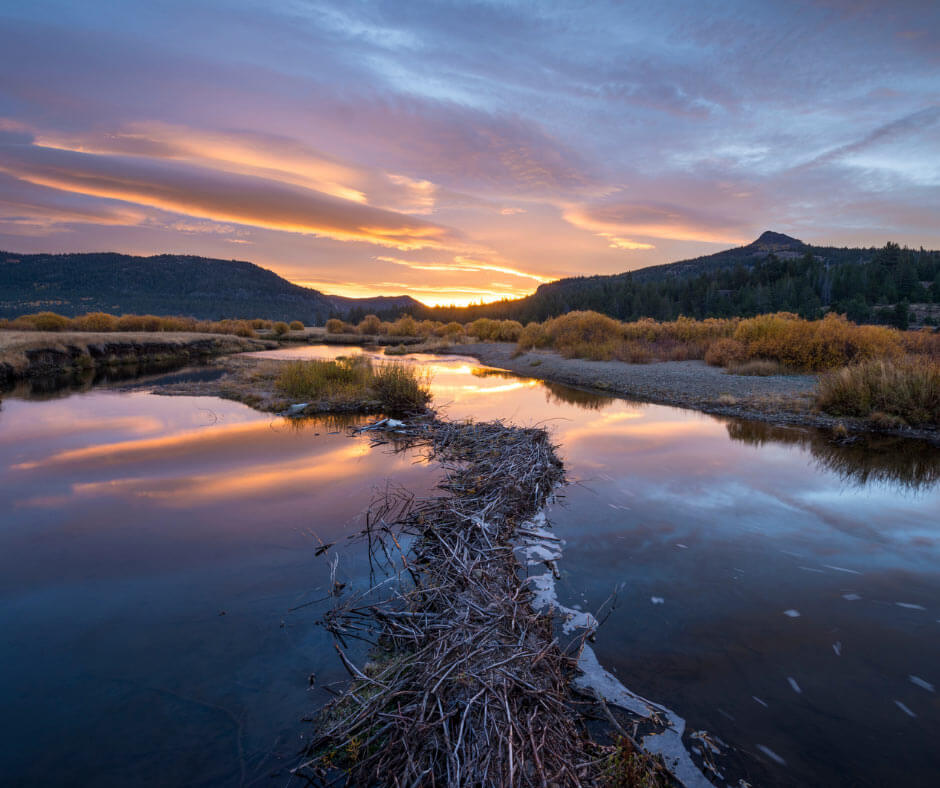 A year-round wonderland and just 20 miles from South Tahoe, Hope Valley in the Humboldt-Toiyabe National Forest is a verdant natural expanse rolling through the High Sierra. More than three square miles in area, it was among the indigenous Washoe tribe's primary hunting and fishing grounds for thousands of years.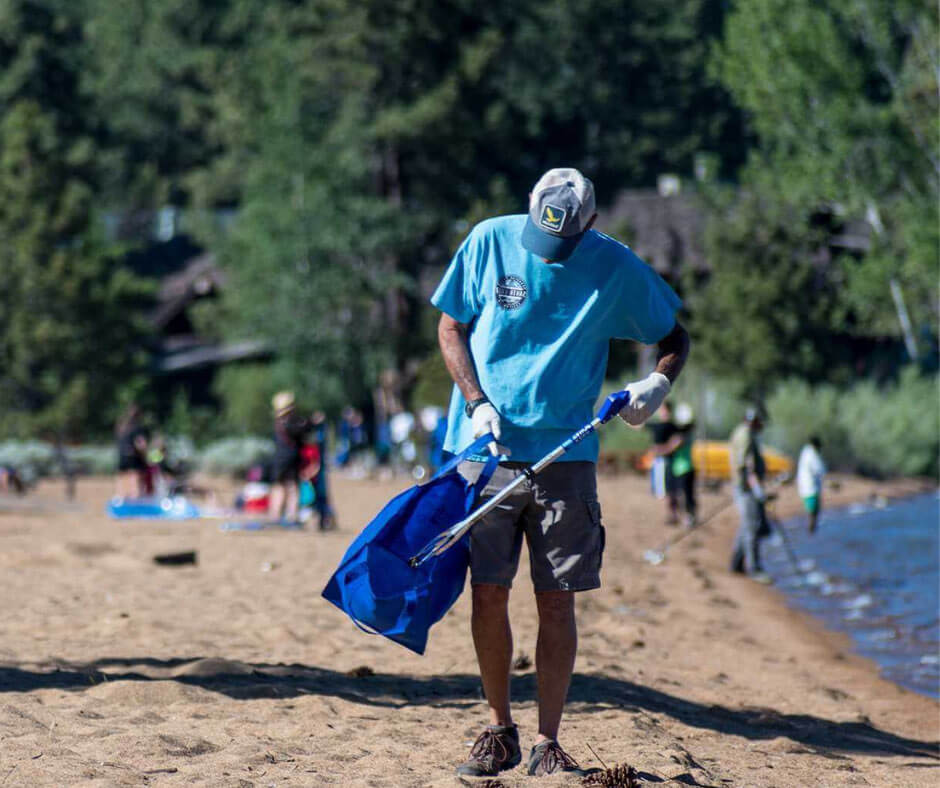 After Tahoe's celebrated July Fourth festivities, our beaches are often left covered with trash from hundreds if not thousands of revelers that made the selfish choice to litter instead of using a trash can or dumpster.
Each July 5th, Tahoe residents and visitors turn out for our largest cleanup of the year to remove litter from Lake Tahoe's shores. You can help Keep Tahoe Blue by volunteering at a beach cleanup site and spreading the word that it is never okay to trash Big Blue.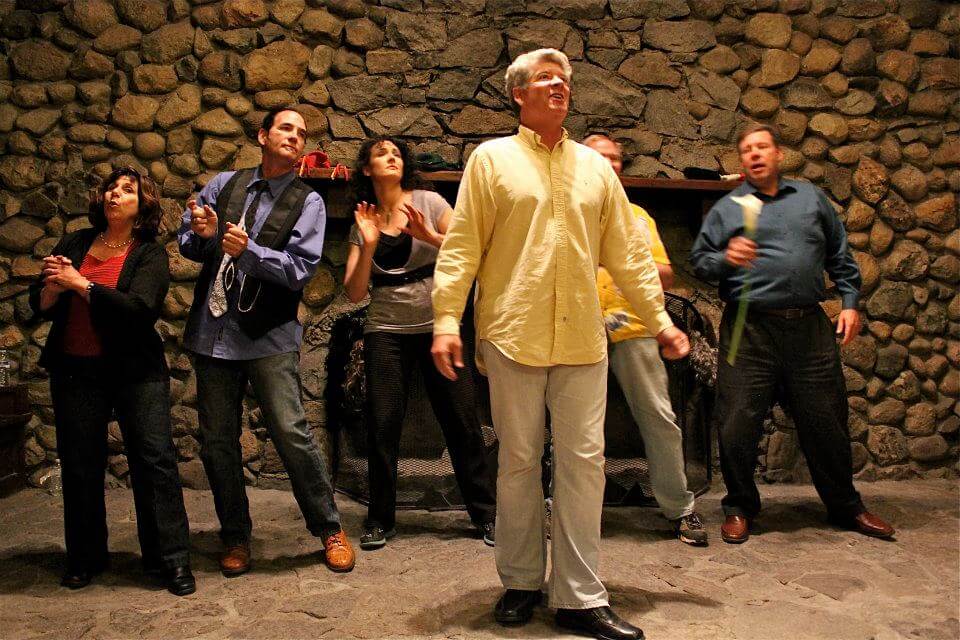 Whether you are dashing up to Lake Tahoe for a quick weekend getaway, camping out or renting a cabin for a week, the Valhalla Art, Music & Theatre Festival on Tuesday, July 5 hosts northern California and northern Nevada's premier and most eclectic arts festival, featuring entertainment for literally everyone.
Valhalla, a hidden Lake Tahoe treasure, is located on the Lake's southwest shore three miles from South Lake Tahoe's many hotels and restaurants and is walking and biking distance to several campgrounds including Fallen Lake Campground, and Camp Richardson.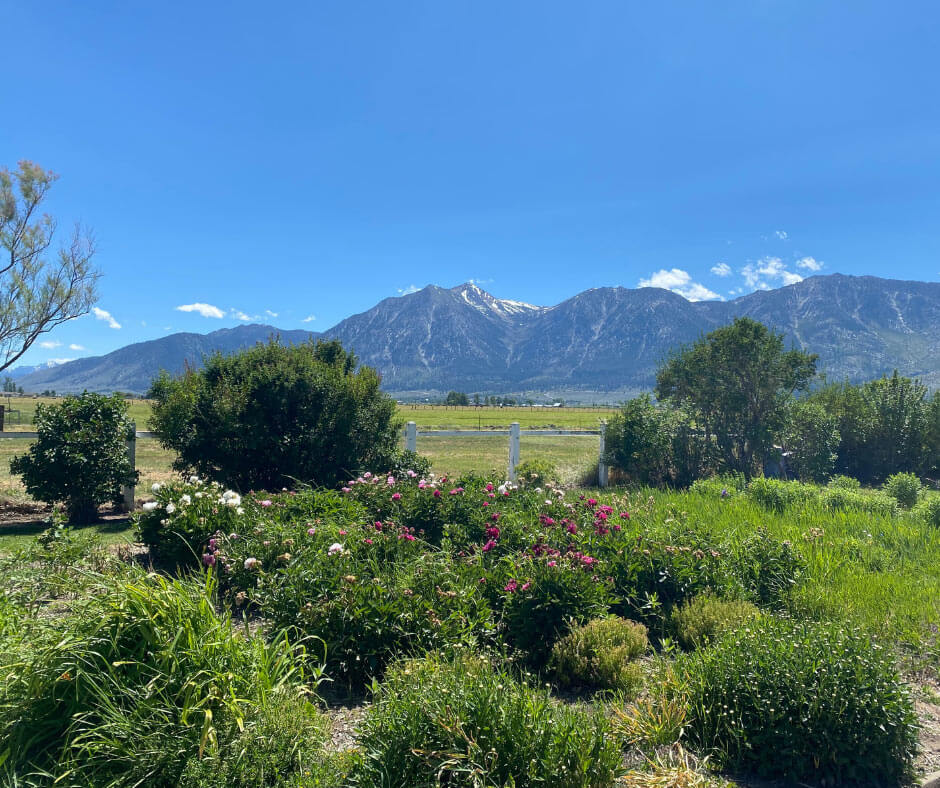 Take a quick trip down the mountain to Carson Valley for the 2022 Dangberg Summer Festival all month long. The Dangberg Home Ranch Historic Park preserves eight historic structures built between 1857 and 1917, along with a collection of artifacts dating back to 1809.
Entertainment includes Chautauqua performances of First Lady Eleanor Roosevelt, Mark Twain, and John "Snowshoe" Thompson as well as concerts and speaking sessions from authors including David Woodruff who wrote "Reflections of Lake Tahoe"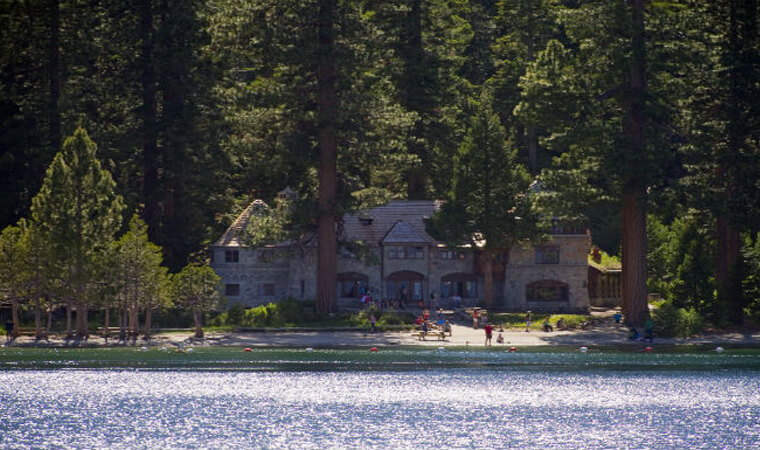 Don't miss out on Saturday, July 9 as artists David Nelson, John Metras, David Montgomery, and Betsy Bennett Smith will entertain with original compositions, Lisztian piano bravura, vocal selections, classical favorites, and unique and seldom-heard instruments such as the cross-strung harp and pedal steel guitar.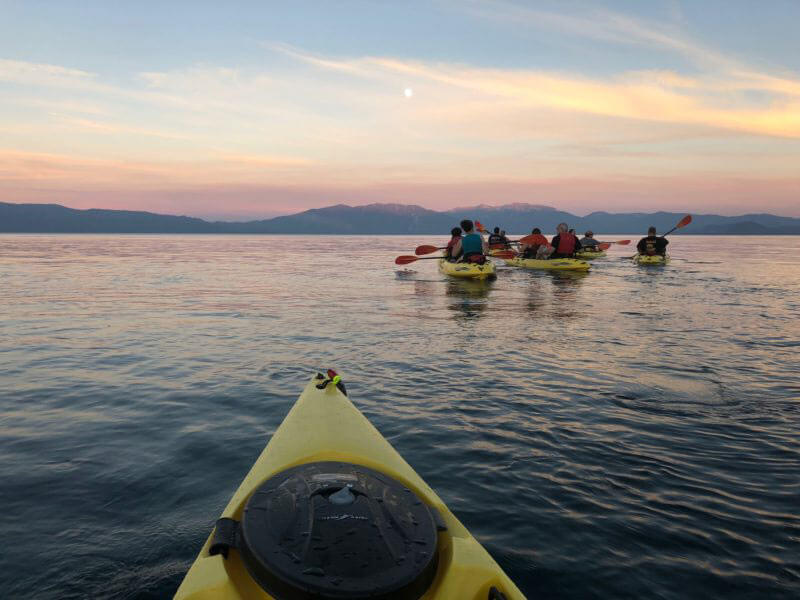 The Sierra State Parks Foundation is partnering with West Shore Sports to offer a unique kayak tour along the shore of Sugar Pine Point State Park on Monday, July 11.
The tour will take place between the highest elevation operational lighthouse in the U.S. to the park's southern boundary overlooking Meeks Bay. State Park staff will provide insight into the region's cultural and natural history under the light of a full moon!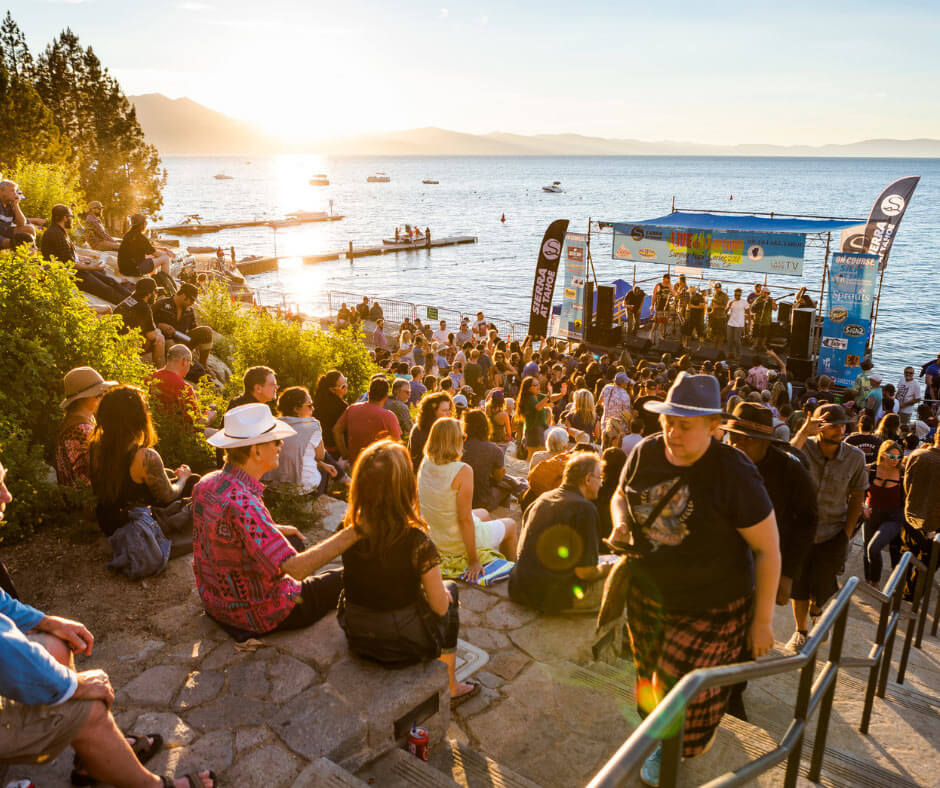 Looking for some live music in South Lake Tahoe? If your dream vacation includes entertainment venues and bars with live music, look no further! South Lake Tahoe is the place to be after the sun goes down all year long. Check out our picks for daily and weekly shows and live music in Lake Tahoe for your next trip!
If you're on the hunt for a FREE show with bands you'd expect to see opening for the best, be sure to check out the Heavenly Village Summer Concert Series every Friday and Saturday evening from Memorial Day to Labor Day.
For those wanting to enjoy music along the Lake Tahoes beautiful shoreline, the Live at Lakeview Summer Concert Series certainly delivers. Parking is limited so bike or hide in for the best experience. Live at Lakeview offers a FREE bike valet service every Thursday. Additional parking is available at the South Lake Tahoe Recreation Center at 1180 Rufus Allen Blvd.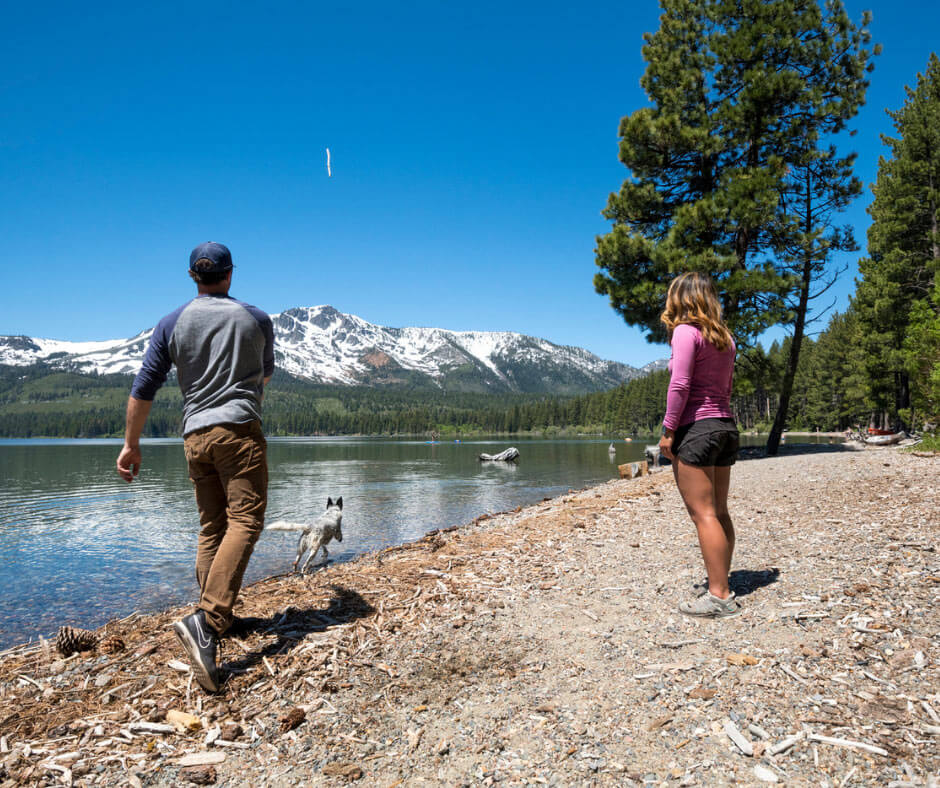 No matter what you decide to do around Lake Tahoe's south shore, be sure to leave with everything you brought with you and make sure it is properly thrown away. Some trash areas may be full, so plan to dispose of it when you get back to where you're staying.
You could even be a next-level steward and pick up a few pieces of discarded trash while you're there. Cleaning up a few small pieces of plastic or bringing an extra dog waste bag can go a long way towards protecting Lake Tahoe's wildlife, clear water, and breathtaking views.