Emerging from the clear turquoise waters of Emerald Bay is Fannette Island, Lake Tahoe's only island. It is an ancient granite formation rising about 150 feet from the water on the west shore. Its fascinating history and exquisite views of Tahoe continue to draw visitors to this day.
The history and legacy of Lake Tahoe's only island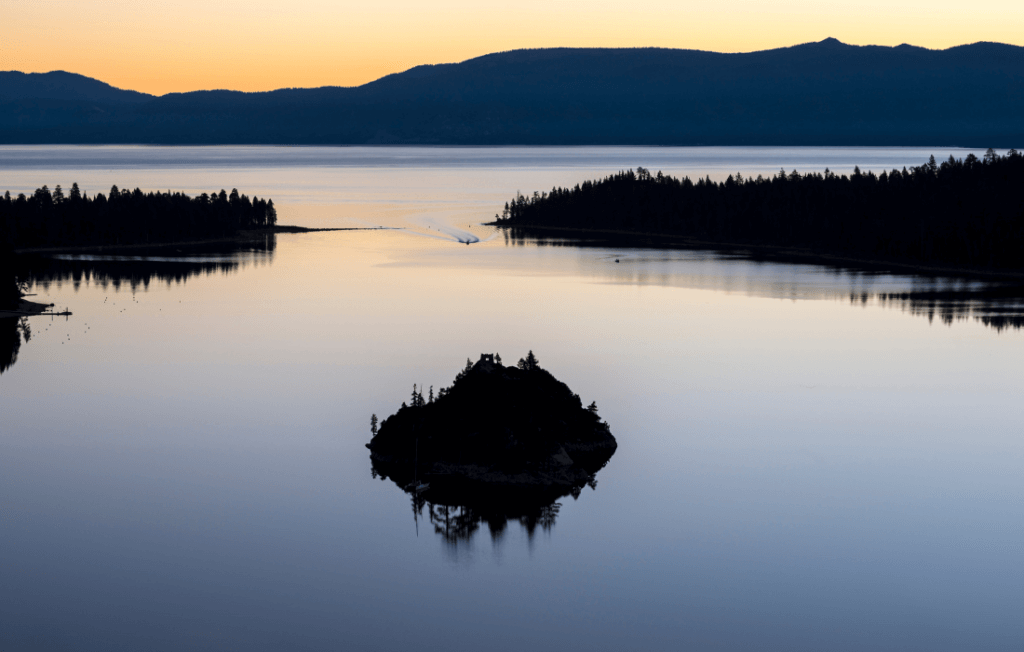 Formerly known by a barrage of other monikers such as Emerald Isle, Hermit's Island, and Coquette Island, finally, the name Fannette Island stuck. It hosted many visitors in its heyday.
It was initially purchased by Mrs. Lora Knight, a wealthy widow and recent divorcée of well-known stockbroker Harry French Knight, in 1928. Fannette Island was part of the 240 acres in Emerald Bay that Knight acquired from the Armstrong family when presenting them with a deal they couldn't refuse: $250,000, or several million dollars today.
Knight's beloved new land reminded her of a Norwegian fjord.
A fan of Scandinavian architecture, she hired Swedish architect commissioned Lennart Palme, whom she was related to by marriage, to create Vikingsholm. This castle still dominates Emerald Bay's banks today.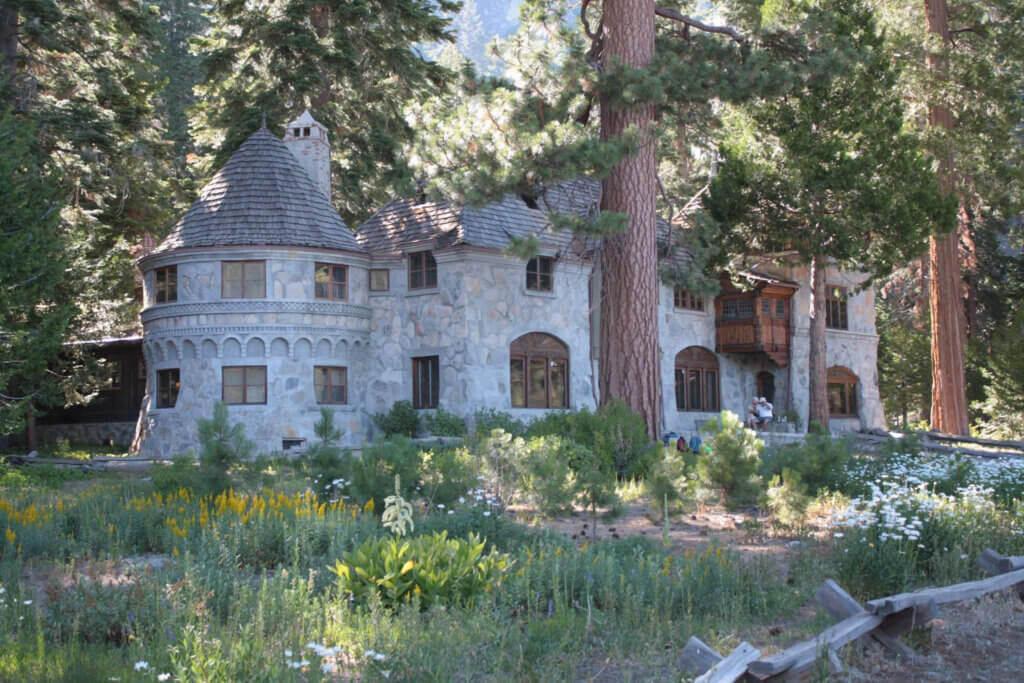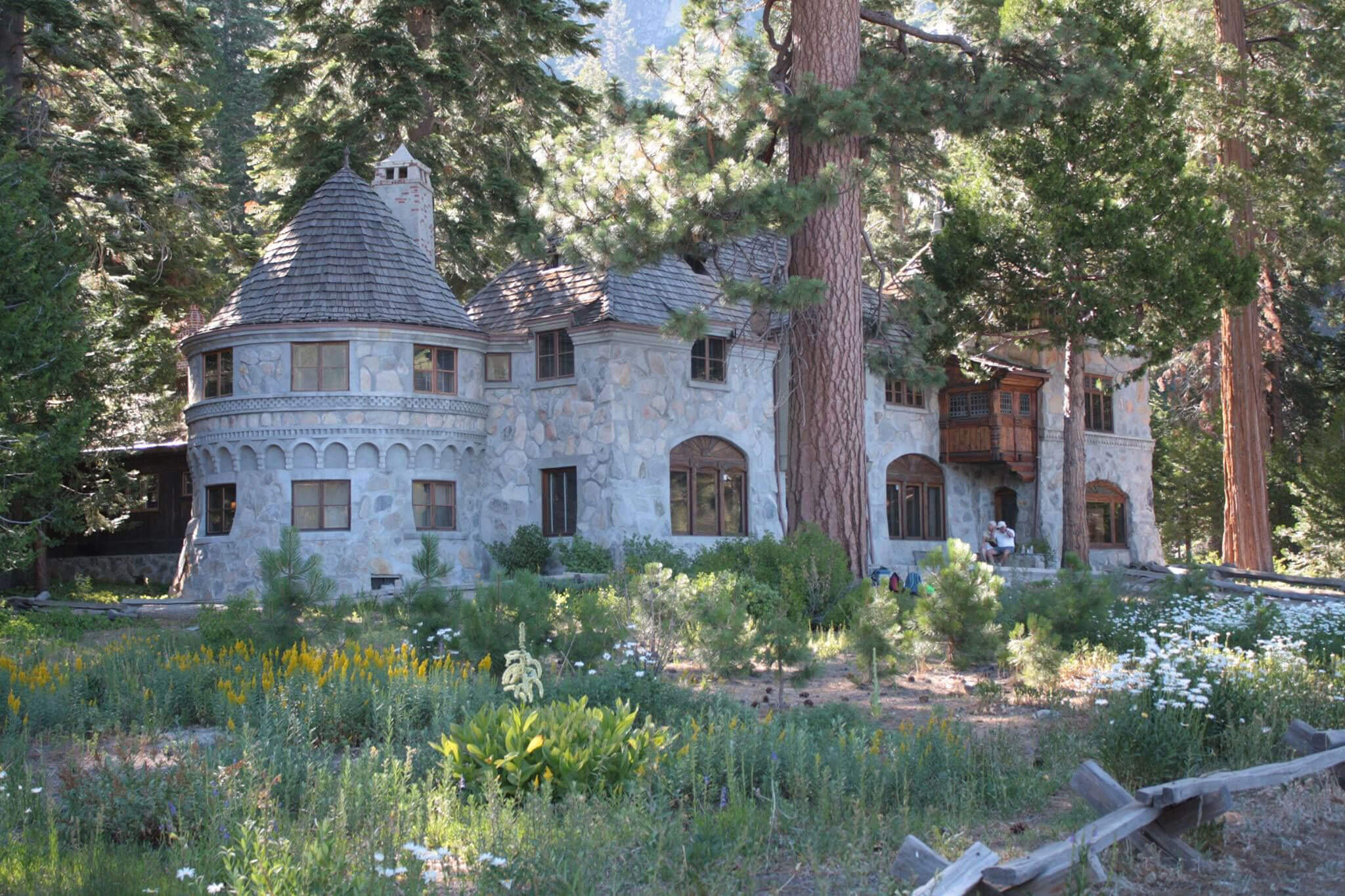 Knight's expansive construction team used building supplies found in their Tahoe environs and decorated it with Scandinavian heirlooms or exact replicas. Knight also treasured Native American goods crafted in the area, such as baskets made by acclaimed Washoe basket weaver, Dot-So-La-Lee, and displayed them throughout the castle.
Its exterior appeared historical, but the interior was built with modern amenities, including electricity and private bathrooms. Then, Knight decided to construct a place to entertain guests on the small island in the bay.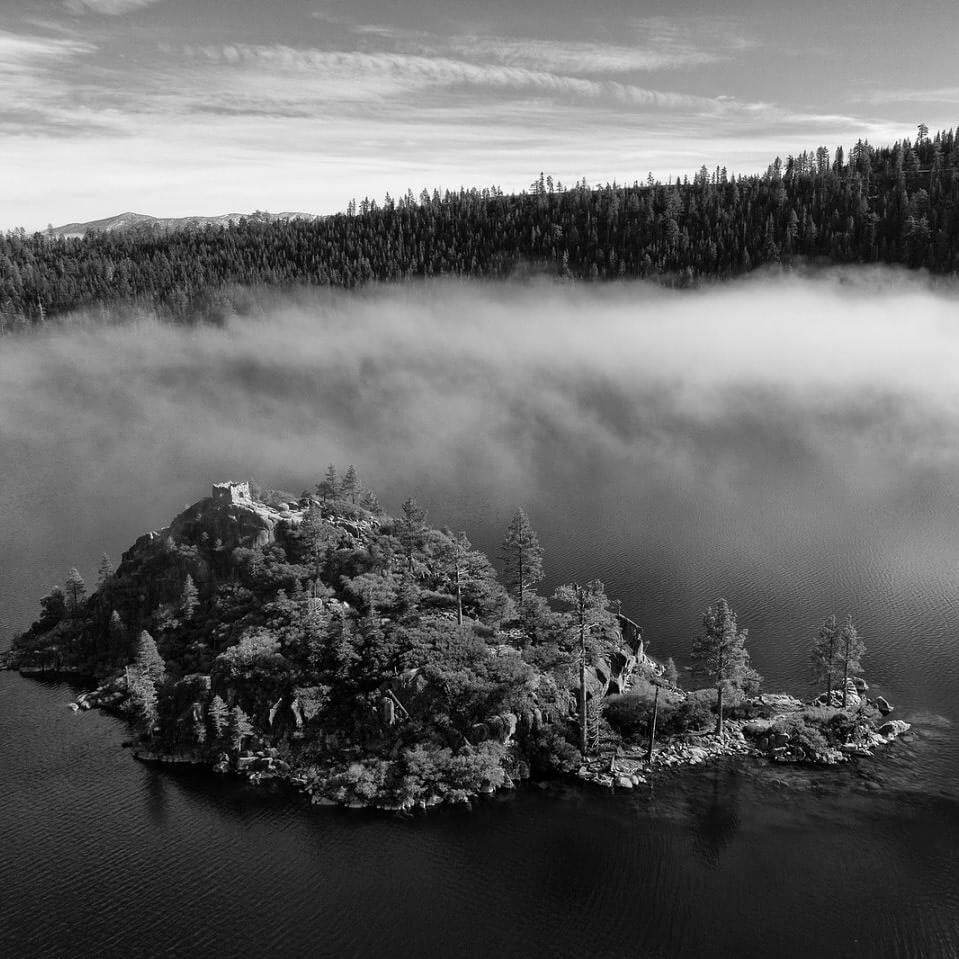 Granite quarried locally was transported to Fannette Island while construction of the castle was ongoing. A smaller, medieval-looking structure was built on Fannette's peak to serve as a tea house, allowing visitors to bask in the extraordinary views of both Vikingsholm and Lake Tahoe over steaming beverages.
Nearly a miraculous feat for that era, both Vikingsholm and the Tea House were finished in about nine months by 200 workers living on-site.
When the Tea House was complete, a motorboat would transport Knight and guests to the intimate 16-foot by 16-foot miniature castle rustically boasting a fireplace, oak tables, and chairs. Unfortunately, vandals and the elements have taken their toll on the Tea House. Adventurers are able to explore its ruins, now just a stone shell inviting imaginations to recreate the moments once lived there.
Knight had a road graded in 1929 from Highway 89, allowing easier access to her structural legacy. Today, Tahoe visitors can hike this road and explore the glories of Mrs. Knight's land and creations, now owned by the California State Parks system. After spending 15 summers at Vikingsholm, Lora Knight passed away at age 82 in 1945 at her cherished home. A lifelong philanthropist known for her tremendous hospitality, Knight would have been honored to continue sharing her vision and life with the world.