Van Sickle Bi-State Park – A Hidden Hiking, Biking, Horseback Riding Gem That's Right Under Your Nose
By: Alex Silgalis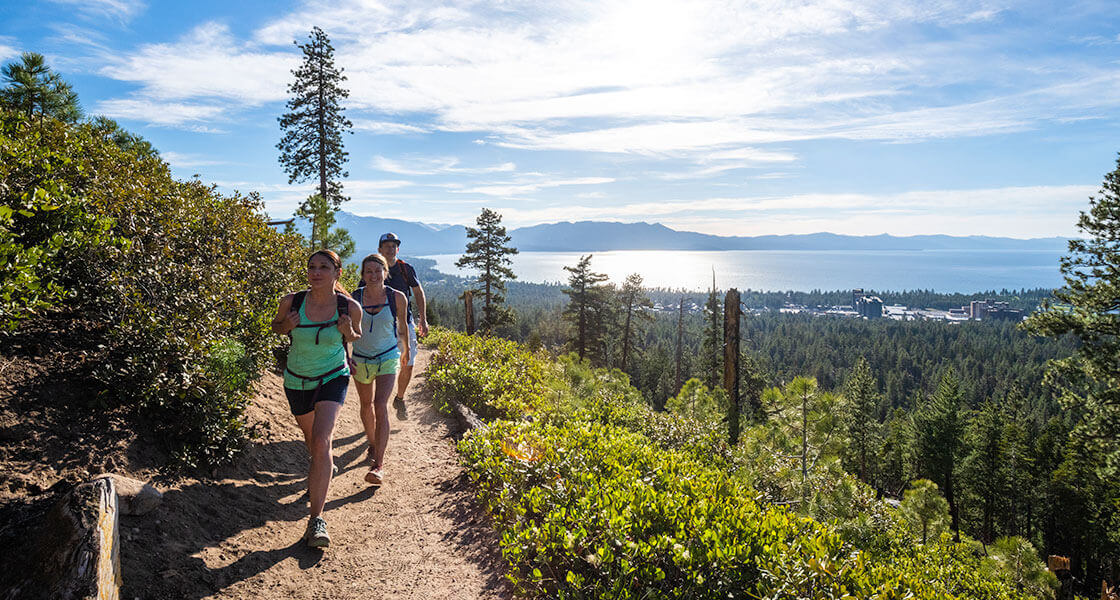 There are A LOT of options to explore the forests and peaks surrounding the Lake Tahoe Basin. As soon as you pull into Lake Tahoe, the first prominent feature you'll notice is Mt. Tallac. Its iconic ridgeline stands above the glassy blue waters of Tahoe like no other peak can. Of course, it's a great option for those that want a full day of adventure. But what if you only have an hour or two? Then Van Sickle Bi-State Park is a MUST if you come to Lake Tahoe.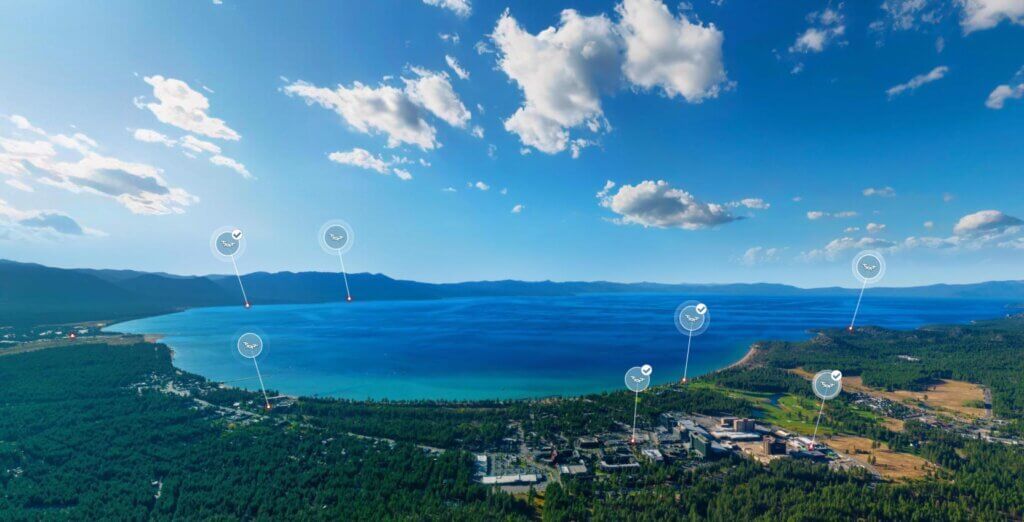 Van Sickle Bi-State Park Virtual Tour
As you explore the virtual tour of Van Sickle Bi-State Park, you'll immediately be drawn to the breathtaking natural beauty of Towering pine trees, majestic granite cliffs, and vibrant meadows.
Check out Van Sickle Virtually
National Geographic's Top Ten Trail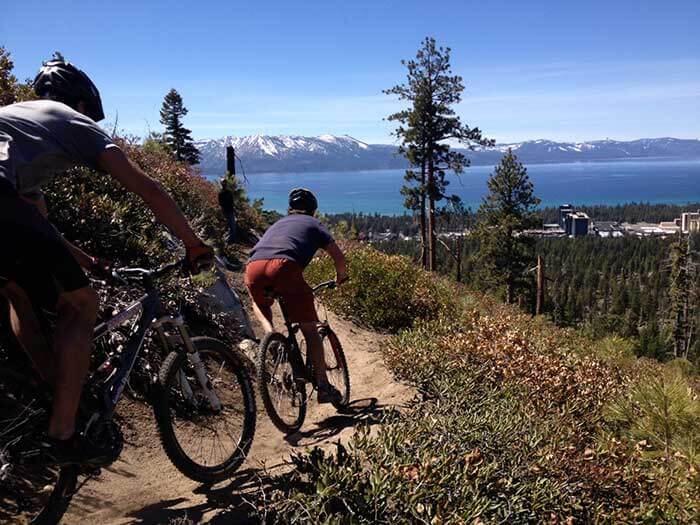 Opened in 2011, it's sending shock waves through the outdoor community. Why? For starters, it's a few minutes walking distance from the casino core in Stateline. Second, this trail network is open to all hikers, bikers, and equestrian riders. And finally, nearly every nook & cranny of this 575-acre park offers up one-of-a-kind views of big blue with only a bit of effort. It makes sense that National Geographic designated it as one of the ten best trails in the country!

What To See At Van Sickle Bi-State Park
Depending on where you start, there are a few different trails you can mix & match. Luckily, the trail intersections are very well marked, making it easy to navigate. For those wanting to see a meadow of Lupine in the late spring/early summer, be sure to hit up the Barn Trail. Looking for a jaw-dropping view? Check out the trail off the Vista Spur. The granite rock outcroppings jut out of the large canopy of conifers exposing you to breathtaking views of the lake as well as the casino cityscape. For those that have a bit more energy, persevere & continue up the Rim Trail Connector. The trail quickly pops out of the forest and meanders its way up an open hillside. The lack of tree cover also means plenty of gorgeous views of Lake Tahoe. After a short 1.3 miles & 600 feet of elevation gain, you'll be rewarded with a pleasant waterfall.
New York's Central Park might be a natural oasis in an urban jungle, but it pales in comparison to the transition of Lake Tahoe's urban core to a high-quality natural experience you can have at Van Sickle. If you're staying in the casino corridor and need a break from the crowds, we HIGHLY recommend you visit Van Sickle. You won't regret it!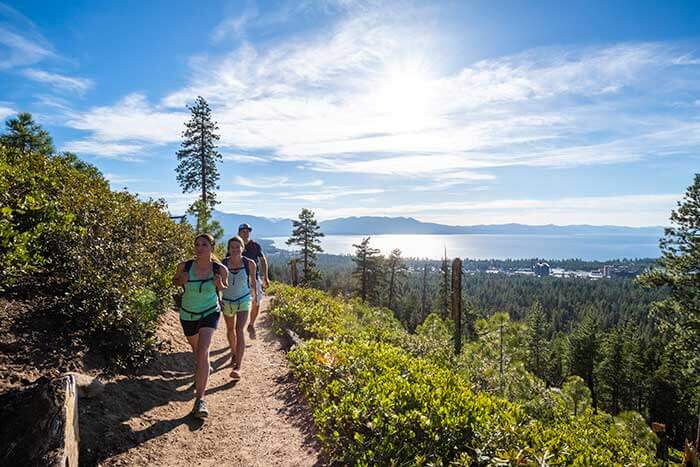 ---
Check out Van Sickle Bi-State Park on Instagram