If Tahoe does experience a shoulder season, it's now. Plenty of people will still come to visit for various reasons revolving around fall fun and Halloween shenanigans, but with the change of seasons, it gets a bit calmer with fewer crowds and clutter. Maybe it's the exit of Tahoe's many fans, maybe it's the transition to fall, regardless, it feels like a breath of fresh air. An eventful end of summer might have left you in a haze, but refreshing fall temps are here to pick you up.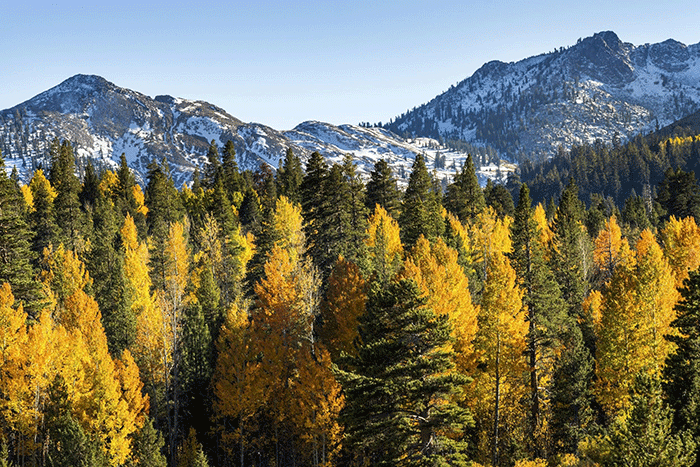 With fall comes many new opportunities to get out and enjoy Tahoe. Fall festivities take on completely different energy while still allowing you to enjoy all of the outdoors. The forests' colors flip, the weather is comfortably cool, you're swapping drinks on the water for cider by the fire. Now that the seasonal congestion has largely left, it's also the perfect time to tackle those activities that may not have been as ideal wading through summer traffic.
Before the mountain resorts open and the snow is dumping, many people don't know what to do with themselves. Don't be one of those people. Fall in Lake Tahoe is all the fun with even more new and different ways to experience this great place.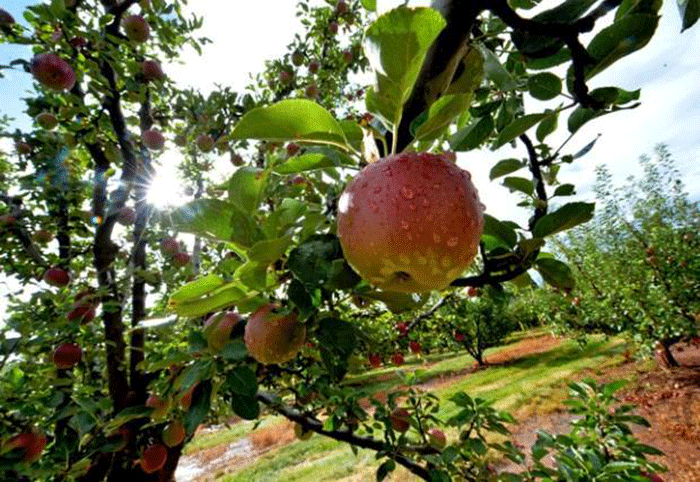 Pick-your-own season
For me, to officially ring in the fall season, I need to get on a farm or orchard of some sort and pick my own fruit and produce. I ventured out to Apple Hill Farm's High Hill Ranch recently and, as always, this is one of the best ways to do it. Not only can you grab apples, pumpkins, and even honey from hives on the farm, but the entire farm has all sorts of vendors set up like a giant flea market with artists, artisans, and creators of all sorts.
On top of the farm's selection of fruits, they also make their own pies, salsas, sauces, fudge, and plenty of apple infused beverages such as juice, cider, hard cider, wine, and even cider milkshakes. There's so much to see and do on this one farm, pepper in some nostalgia with a tractor hayride through the orchards. If you're looking for more pick-your-own farms in the area, check out this list compiled for the El Dorado County.
Peep the fall colors
Fall is, of course, the best time to experience the colorful foliage as aspen leaves take on fiery hues. Not just the trees, but various flowers and other plants will turn from their summer shades and take on vibrant new colors. We're just starting to see any real changes now with much more to come in the next couple weeks.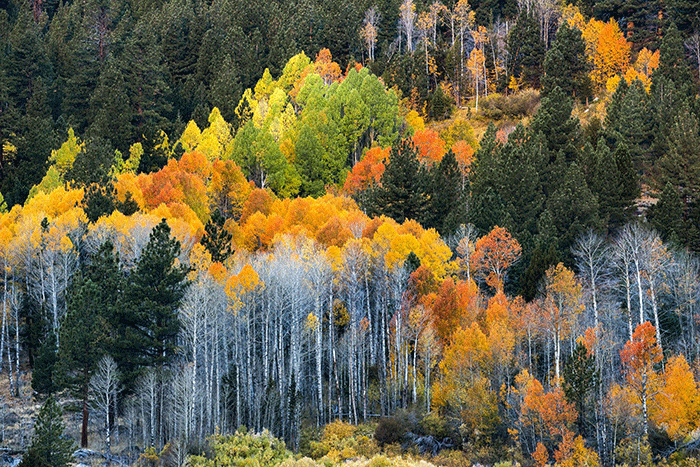 Hiking around is a preferable way to do some leaf-peeping, and in that regard, Fallen Leaf Lake is an exceptional option right here on the south shore. This area will also give you access to many other trails with astounding colors and views since it neighbors one of Tahoe's highest peaks, Mt. Tallac. Check out the California Fall Color Map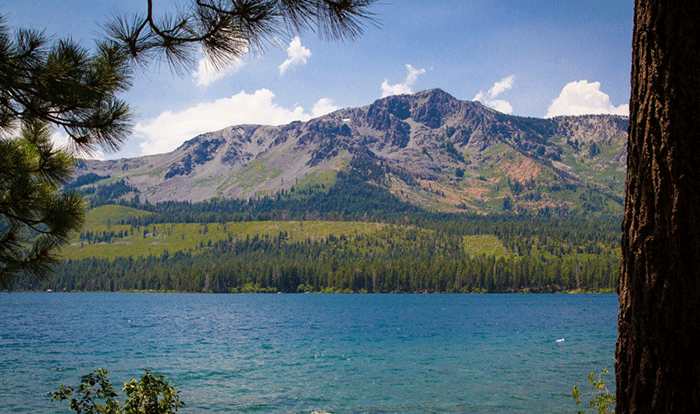 A short drive up the east side of Lake Tahoe will get you to Spooner Lake, which has a nice 2-mile loop around the water and makes for an easy wildflower walk. For something a bit more special, I recommend jumping on the rim trail at Spooner summit (which you can drive to) and making the trip up to Marlette Lake. Although a bit longer at close to 10 miles out and back, as you approach Marlette Lake and the stunning aspens that border the water, you'll be happy you made the trek.
Some of the most dramatic colors will be seen in Hope Valley – check out our previous post for details on this spot and some more great places to see fall foliage. And if you're looking for more fall activities, read our guide on things to do in fall in Lake Tahoe.
Check out all the events happening in October here, https://visitlaketahoe.com/events/
Check the 10 Unique Things to Do in October below
Check out October at Lake Tahoe on Instagram