Whether you're a first-time visitor or a Tahoe resident, these quintessential Tahoe experiences are a must for all. From skiing deep powder to taking in panoramic views, these 8 things will truly give you a taste of the Lake Tahoe life. To do them though, you'll need to visit not just once but at different times throughout the year.
Cozy Lodging On An Alpine Lake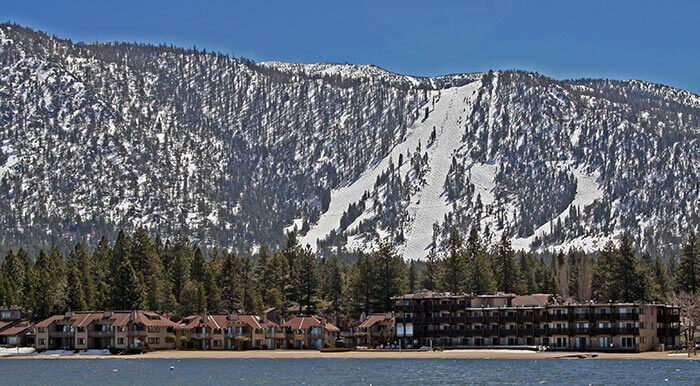 Many destinations can provide a cozy cabin or a modern setting within a metropolis, but Lake Tahoe lodging gives something that others can't. Our lodging is on one of the largest alpine lakes in the world! A great example is the Tahoe Lakeshore Lodge and Spa. Offering rustic pine furnishings, ALL rooms have balconies or patios with lake views, as well as cozy gas fireplaces. Being only 2 miles from Heavenly and the casino corridor, pair that with a private lakeshore beach, and you'll feel right at home.
Play All Day – Party All Night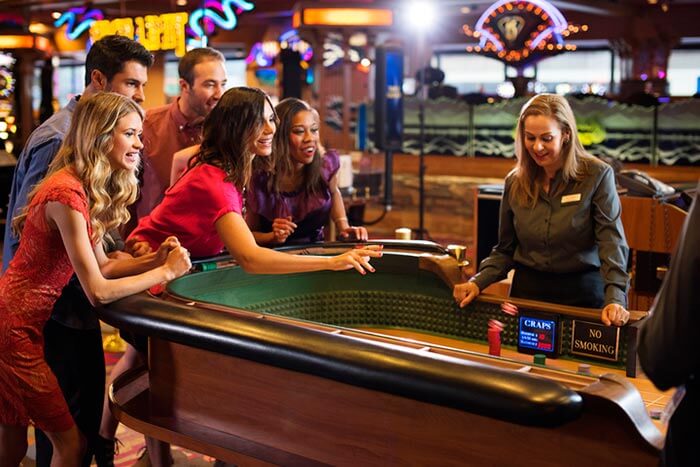 No matter the season, Lake Tahoe provides the ultimate 24-hour destination to experience everything. During the day, you can get some laps at one of the many ski resorts, go paddleboarding on the lake, or just enjoy a leisurely hike. At night, take in a show, do some gambling, or even hit up a night club. If you want to maximize every hour of your vacation like nowhere else, Tahoe lets you do this.
Tahoe Time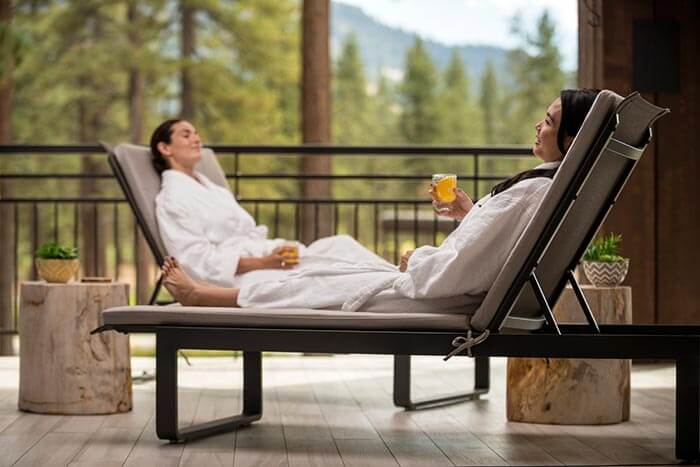 If all that sounds a bit too busy or stressful, don't worry. Lake Tahoe is all about the "good life", meaning you don't need to do EVERYTHING all at once. Residents call it "Tahoe Time." Throughout the Lake Tahoe Basin, schedules are more like guidelines than hard and fast rules. So, don't rush around. Instead, sit back, relax, and enjoy the laid-back vibe while sipping on a local brew, coffee, or even a tropical drink.
Ski In The Morning – Golf/Bike/Hike In The Afternoon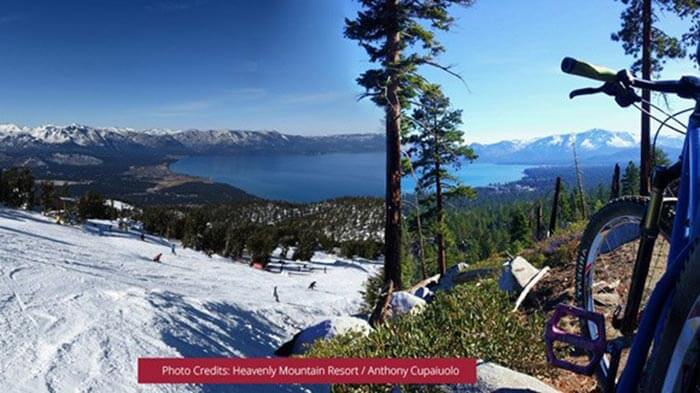 As the sun begins to creep higher in the spring, days get longer, and Lake Tahoe becomes the ultimate multi-sport day mecca. A typical spring day means skiing in the morning followed by playing disc golf, hiking, paddleboarding the lake, or even a bike ride in the afternoon/evening. The options of outdoor fun in the spring runs the full spectrum from winter to summer activities all in one day.
Weather Perfection
When it comes to all four-seasons, Lake Tahoe is truly "weather perfection" for an alpine setting and those that enjoy the outdoors. If you like multiple feet of snow with sunshine in the winter, we got it. Want the likelihood of sunshine in the summer to exceed 90% and comfortable temps ranging between 69 and 77? We got that too. Let's just say there really isn't a bad time to visit but rather it's ALWAYS a good time to come. For those wanting a bit more weather info, here's a full rundown of what to expect for each time of year.
Short Hikes To World-Class Views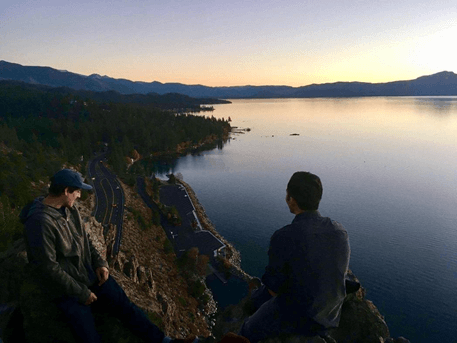 Hiking is one of the best ways to explore the topography and terrain surrounding the lake. When it comes to low-hanging fruit (i.e. short day hikes that offer big rewards like panoramic vistas or waterfalls), Lake Tahoe is the champion. A great example of this is Cave Rock, especially in the autumn since there's only a handful of parking spots. Clocking in at less than a mile, this quick jaunt will reward you with a 180-degree view of the lake.
Take A Cruise On A Paddleboat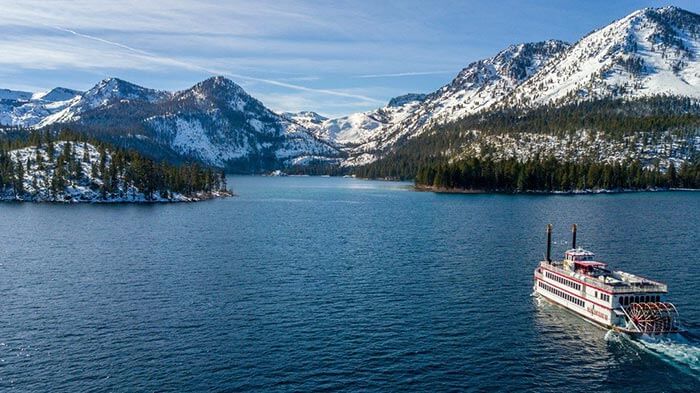 Considered one of Lake Tahoe's most entertaining and affordable water activities, this is THE quintessential way to get off the land and experience big blue. Beginning at Zephyr Cove, the trusty M.S. Dixie II paddles its way past Emerald Bay, Fannette Island, and Vikingsholm Castle. All the while, you'll be surrounded by the Sierra Nevada range. Be sure to bring your best camera.
Note: This cruise is weather dependent, but it's available ALL year-round.
Lake Tahoe Doesn't Freeze In The Winter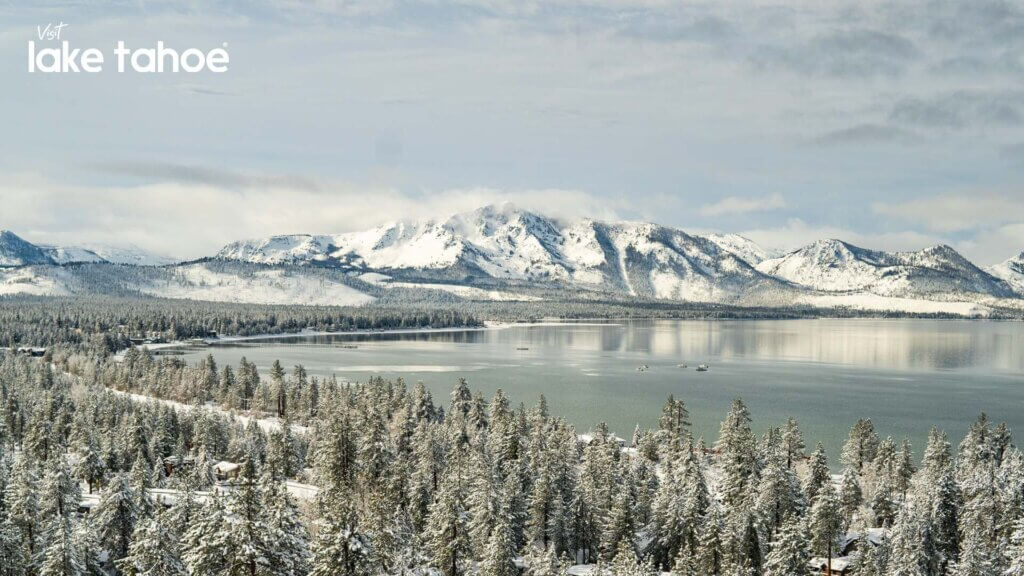 Although Lake Tahoe was born of glaciers, even in the coldest winters due to its great depth but relatively small circumference, it doesn't freeze. This provides one of the most amazing views in the world when it comes to ski destinations. As skiers and snowboarders descend the slopes at our ski resorts, they're gifted a landscape covered in white but with a cobalt blue lake in the center. Due to the ice-free waters, you also get the opportunity to hop on the Bleu Wave in South Lake Tahoe and cruise up to the west shore and ski Homewood.
With the endless amount of fun you can have here, it might be hard to pinpoint what exactly you should do. These 8 quintessential experiences will make sure you get the most out of visiting or living in Lake Tahoe.