There are enough reasons to be serious. Stress can sit on our shoulders like boulders. But if there's one thing that can turn your frown back upside down (aka smile), it's some time in the snow. You'll share laughter. Create memories with your friends and kids. And of course, you'll end up coming home with a big grin. Here's some of the best snow play areas in Tahoe.
SNO PARKs
The state of California operates eighteen designated areas specifically dedicated to playing in the snow. While there are no rentals, these protected areas offer parking, and in many cases, restrooms. Here are a few of the closest SNO-PARKs to South Lake Tahoe.
The closest SNO-PARK to South Lake Tahoe. It's just past the "Y" on your way to Emerald Bay. From here, you have access to cross-country skiing and classic snow play right at the base of the towering Mt. Tallac.
Near the summit of Echo Pass on Highway 89, this SNO-PARK is located a bit higher in elevation giving you access to snow when the lower elevations are lacking it. A great option for cross-country skiing and snow play.
Yet another great option when the snow is a little thin at the lower elevations. Located east of Carson Pass, you'll find some groomed cross-country trails and a great place to go snowmobiling from.
Note: Permits are required at SNO-PARKs and can be ordered online or purchased at nearby vendor locations for $5 a day.
Spooner Summit Snow Play Area
While Nevada doesn't have the concept of a SNO-PARK, there are certain places dedicated to snow play but without any services such as Spooner Summit. This also means there are no fees for snow play either. At the corner of Highway 50 and Highway 28, you'll find a moderately sized slope that you can use for sledding and snow tubing.
We don't encourage using plastic sleds because they break so easily. But when they do, please take the pieces with you. If not, this plastic enters the surrounding environment where it can impact wildlife and potentially our drinking water.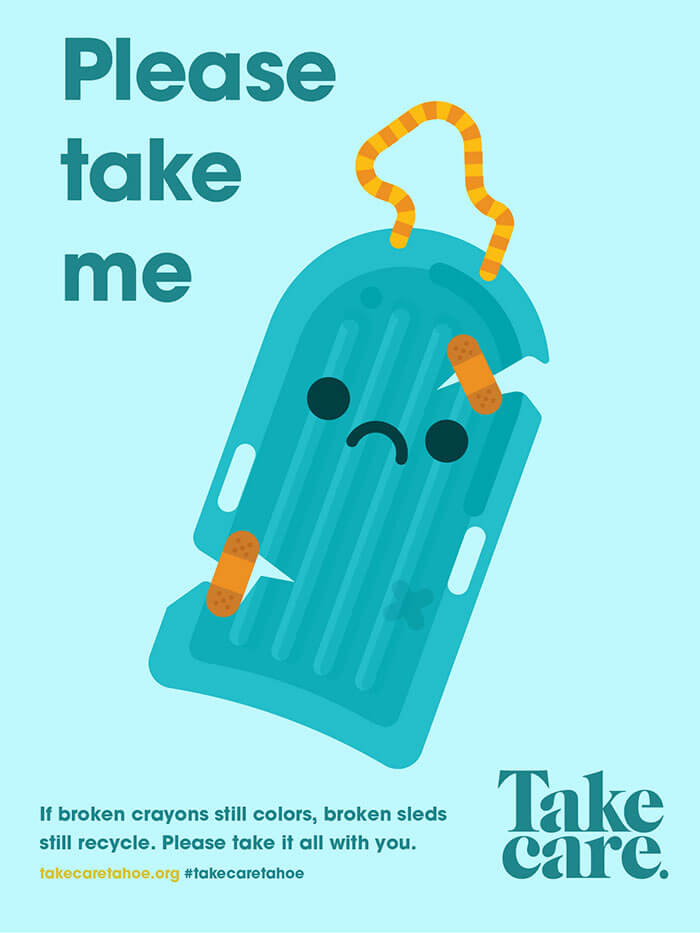 Note: Be very aware that the parking area may or may not be plowed. If you do end up parking inside the park, the day use fee is $10.
Snow Tubing
Another great option is to visit one of the many dedicated snow tubing locations throughout the Lake Tahoe Basin. Being in a wilderness environment such as a SNO-PARK listed above can provide plenty of entertainment but also risks that you must be aware of. If you're looking for a place that makes sure you can come home safe AND happy, consider checking one of these amazing places to go snowtubing in South Lake Tahoe.
There's something special about playing in the snow. It just brings the kid out in all of us. Make this the year you don't shiver away from fun but embrace the winter season in all its glory. If you're looking for more ideas on how to enjoy the California snow at its finest, here's a full run-down of ALL the snow play activities available to you.
It's Still The Wilderness
Unless you go to a dedicated tubing hill that's managed by someone, remember this is the wilderness. There's no one to clean up after you. So, remember that anything you bring with you, be sure to take it home with you.