Planning your wedding in South Lake Tahoe? You have already made an excellent choice for your destination wedding, but have you decided on the season? While many people ordinarily consider the spring and summer months the best time of year for a wedding, a fall wedding in South Lake Tahoe is anything but ordinary.
Weather
There is just something magical about the crisp, fall air in Lake Tahoe. A fall wedding can take place indoors or out, depending on how you plan your special day. Your guests can celebrate the change of seasons as they enjoy your amazing wedding celebration. Many brides choose to hold their ceremony outdoors, and then move the party indoors for the evening when temperatures are cooler. Edgewood Tahoe has a beautiful event room that opens to the outdoors, and is framed with spectacular floor-to-ceiling windows which bring the beauty of the outdoors in.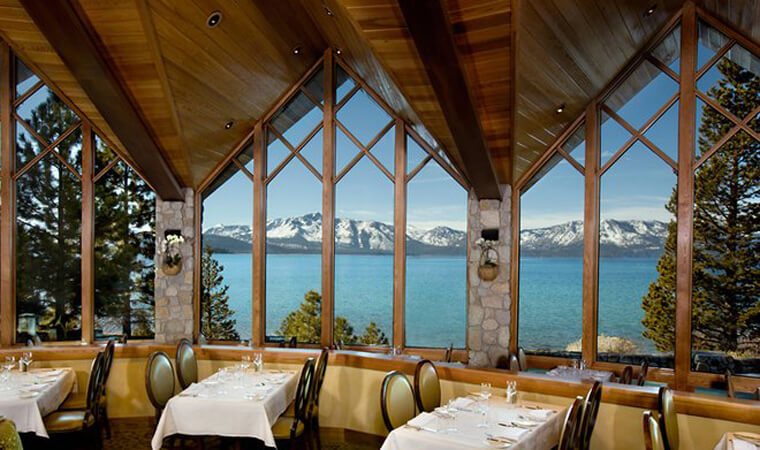 If you choose to hold part of your celebration outside, make sure your guests are prepared with a light wrap or jacket in case the fall air is chilly. Many venues have heat lamps for outdoor spaces, so your guests can continue to enjoy the amazing fall weather. Fall is also a wonderful time to book a wedding celebration on a cruise around Lake Tahoe — on the MS Dixie II or the Tahoe Queen — from Lake Tahoe Cruises/Zephyr Cove Resort. Fall weather is perfect for being out on the water, taking in the stunning beauty of Lake Tahoe. The surrounding areas provide the backdrop for your special day aboard one of these popular vessels.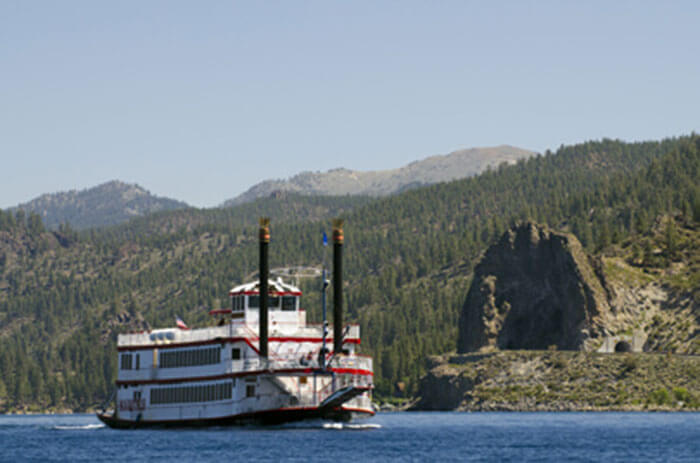 Fall Color
Have you ever been to Lake Tahoe in the fall? The changing of the seasons means fall colors take center stage in South Shore. The leaves are changing to gorgeous shades of gold and red, bringing a unique beauty to this area that you won't find anywhere else. Visitors to South Lake Tahoe are always surprised by how amazing the lake and surrounding area is during the fall season.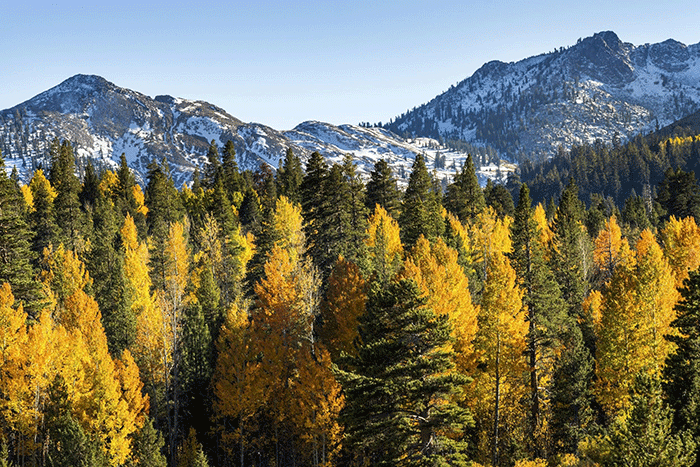 Love fall colors? Bring them out in your wedding décor and attendant's dresses. Think deep gold, rustic orange and rich browns to add the feeling of fall. Outdoor ceremonies are particularly beautiful this time of year, as your guests can enjoy the beauty of the changing colors while enjoying your celebration. A wedding on the beach at Zephyr Cove lets you and your guests enjoy the peaceful serenity of the lake, as well as the surrounding hills ripe with fall color. Or hold your reception at The Ridge Tahoe, nestled in the spectacular mountains of South Lake Tahoe overlooking the beautiful Carson Valley.
'Tis the Season
Your wedding day will be a one-of-a-kind celebration for friends and family. Spice things up and plan for an amazing fall wedding in South Lake Tahoe. You'll be glad you did.
A version of this blog first appeared on tahoeweddingsites.com/blog and text is reprinted with permission.