You said yes!
Congratulations on your upcoming nuptials, and for picking an astoundingly picturesque place for the celebration, South Lake Tahoe. Obviously, you have fabulous taste, all around.
Now the planning begins. Finding the right person to photograph every moment of your dreamy day is critical. Once you've selected your photographer, working with them on memorializing those intimate moments throughout the day and finding the most scenic settings to commemorate your wedding is the next step.
Find Your Perfect Photographer
As one of the most important professionals you'll hire for your wedding day, it's vital to explore several photographers' portfolios. Look at their artistic style, perspectives and experience.
Are you envisioning classic photos, or seeking some with a more artistic flair? Black and white, color or a mix of both? Also, if your wedding is in the evening, make sure to look at their nighttime shots.
After perusing their work, interview them and make sure your personalities mesh.
You're trusting this individual to impeccably capture the day you've long fantasized about. Their photos will stand the test of time, so picking your perfect photographer is imperative.
South Lake Tahoe boasts a bevy of skilled talent behind the lens. It's an investment that will last forever. Find your ideal image maker in Lake Tahoe here.
Must-Have Shots
An experienced wedding photographer knows just how to capture those once-in-a-lifetime instants throughout the day, like getting ready with the wedding parties, walking down the aisle, taking your vows, the first kiss as a married couple…
Savvy pros will work with you to ensure they're getting those other must-have moments as well. Speak to them about being lens-ready at important times to you, such as during the cutting of the cake (and perhaps the smashing of it into the other's face), moments with family and friends, even those preciously private seconds when you two secret away to celebrate the first moments of your eternal partnership in each other's arms.
Communication and a solid rapport with your photographer are key to capturing the day you've dreamed of for all time.
Selecting Spectacular Backdrop Scenery
When getting wed in South Lake Tahoe, it's simple to find an exquisite backdrop for your photos. Spectacular scenery surrounds the basin, also offering epic venues for your nuptials and picture-perfect settings for images you'll treasure forever.
Once you've selected your venue — Lake Tahoe's top five lakefront options can be explored here — and your photographer, it's time to set the stage. All photos need not be at the ceremony location. Lake Tahoe is an idyllic destination with countless options for eternal imagery.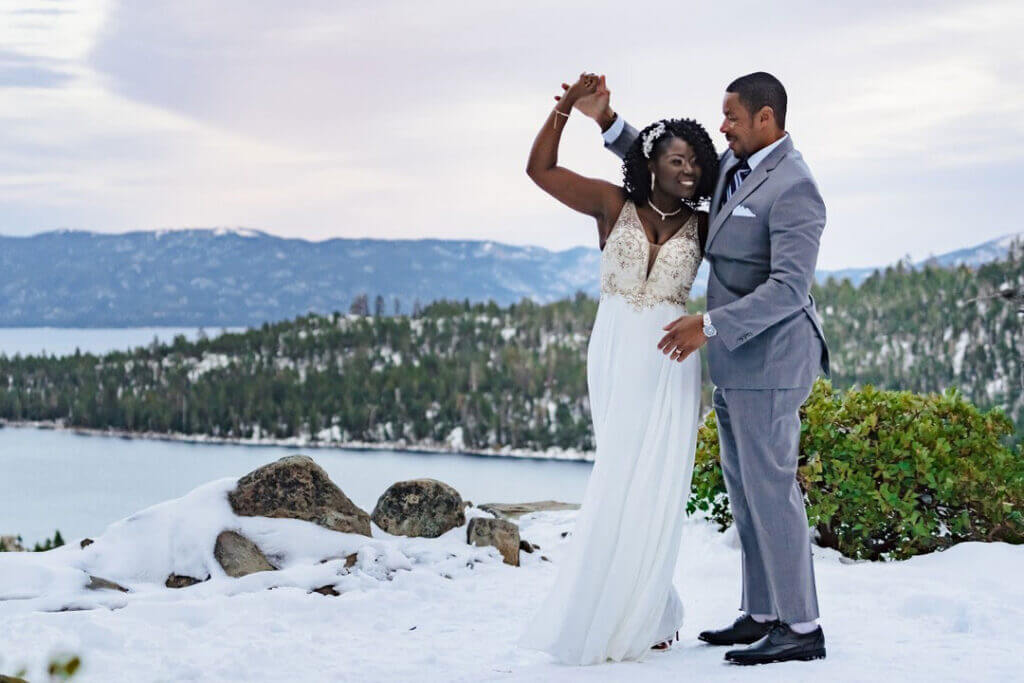 For instance, Emerald Bay offers a breathtaking backdrop, as well as an awe-inspiring site to wed. You can also exchange vows on the historic paddle wheel boat, the M.S. Dixie II, which departs from an equally extraordinary venue, Zephyr Cove Resort, bound for Emerald Bay.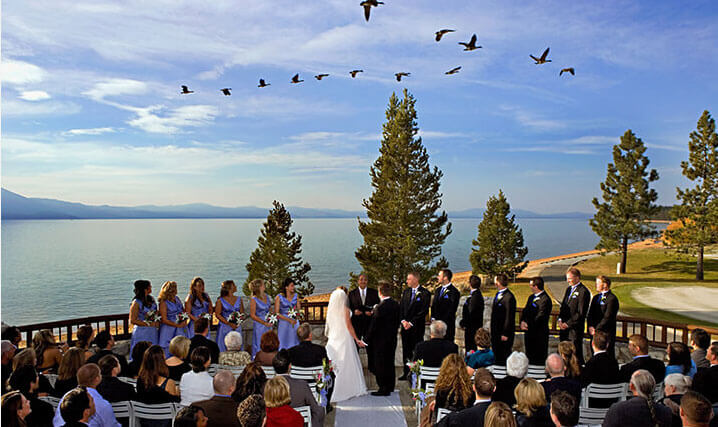 Edgewood Tahoe's extraordinary grounds are yet another impressive backdrop for your big day. Many magnificent weddings have been hosted both indoors and out at Edgewood.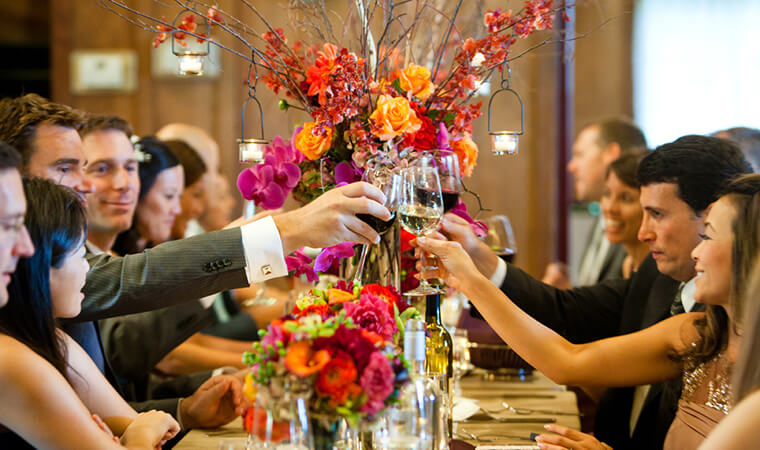 History buffs may adore getting wed, or simply taking pictures at, the Valhalla Historic Estate. Finely hewn stones make up this exceptional example of Scandinavian architecture nestled along the Tahoe shores.
Declare your love from the mountaintops at The Ridge Tahoe while gazing over vistas of Lake Tahoe and the stunning Carson Valley. Miles of scenery provide a picture-perfect posing backdrop.
Picking the perfect photographer and crafting an impeccable shot list with them is one of the most important things you'll do for your big day.
A significant extension of your wedding party, your photographer will commemorate every memorable moment, creating visual memoirs to be fondly gazed upon for generations.
Check out Weddings at Lake Tahoe on Instagram