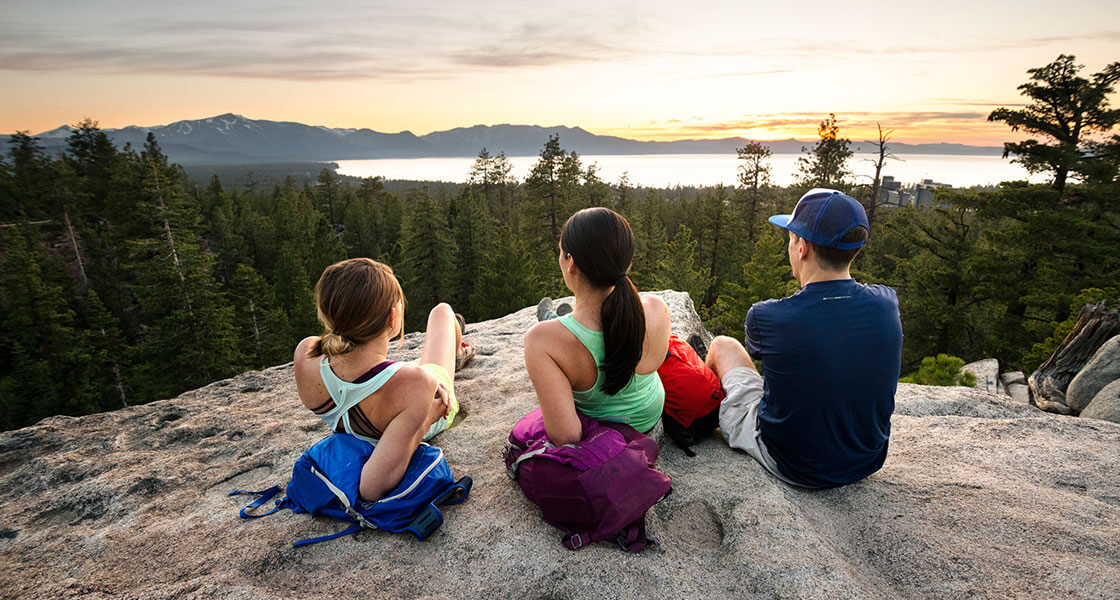 It's true. Denver has a lot to offer. Great food. Awesome culture. Easy access to outdoor fun. But as they say, variety is the spice of life. So, where can you go that's easy and offers something a bit different? That's a no brainer – Lake Tahoe! And you can skip the hassle with a two-hour direct flight from Denver to Lake Tahoe.
One-of-a Kind Experiences
When you travel, you want to experience and see things that your hometown doesn't have. Luckily, you're in luck in Tahoe. For starters, good ole' Big Blue herself is the largest alpine lake in North America. The scenery is worth the visit in itself. Her waters provide you an assortment of aquatic fun from wakeboarding to guided tours of Emerald Bay on a historic paddleboat. And that's just scratching the surface of all the things to do in Lake Tahoe.
Mountains That Never Sleep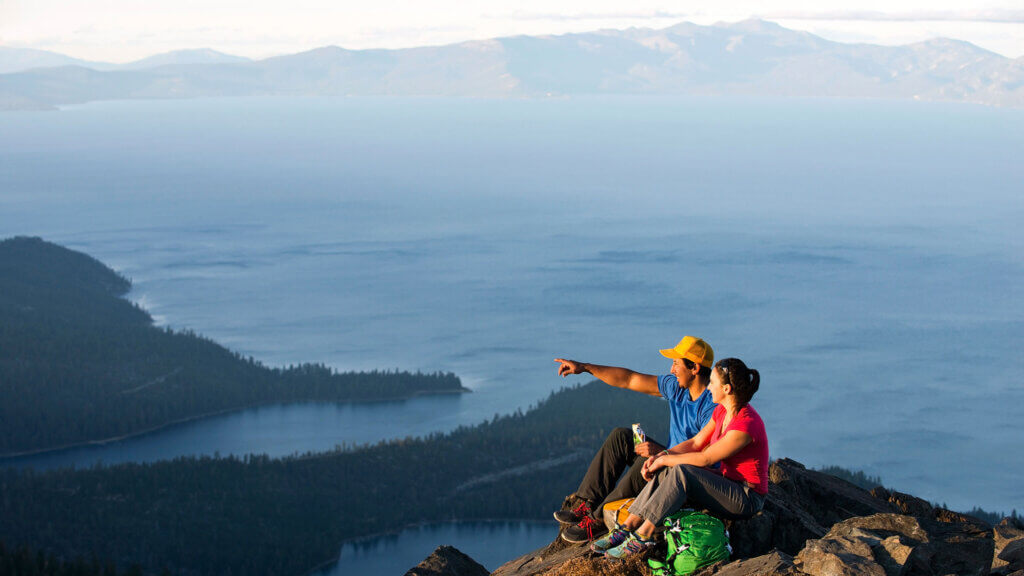 You know what's the worst part of visiting a mountain town? Everything shuts down WAY too early. For crying out loud… you're on vacation! If you want to have fun all day AND night, then you'll find that on the south shore of Tahoe. Our region is home to four casinos all within walking distance. Even if you don't gamble, the casinos provide world-class fine dining such as Gordon Ramsay's Hell's Kitchen, multiple nightclubs to dance the night away, and easy access to late night munchies. How many other ski towns in America can say that? None.
Great Weather All Year Long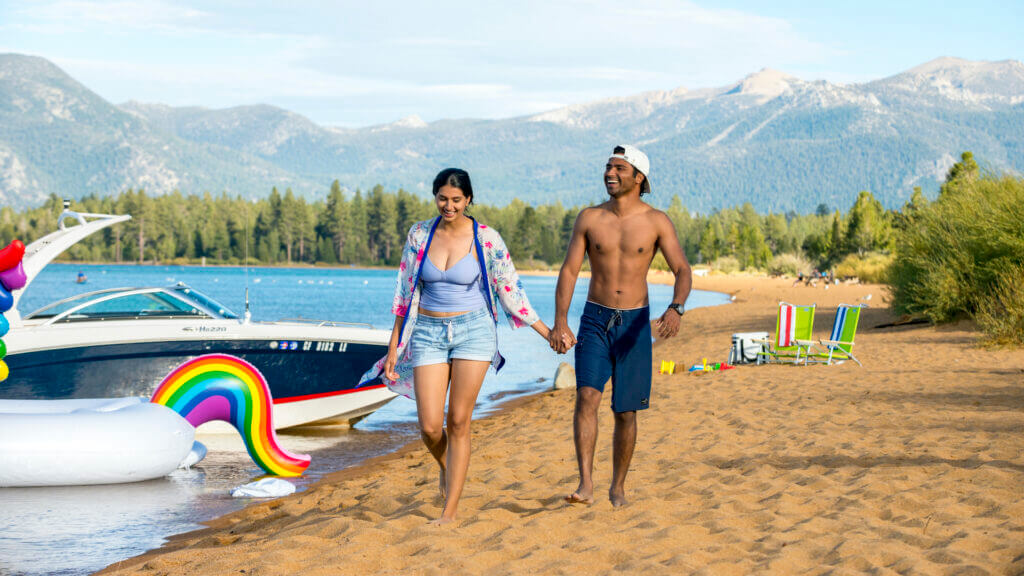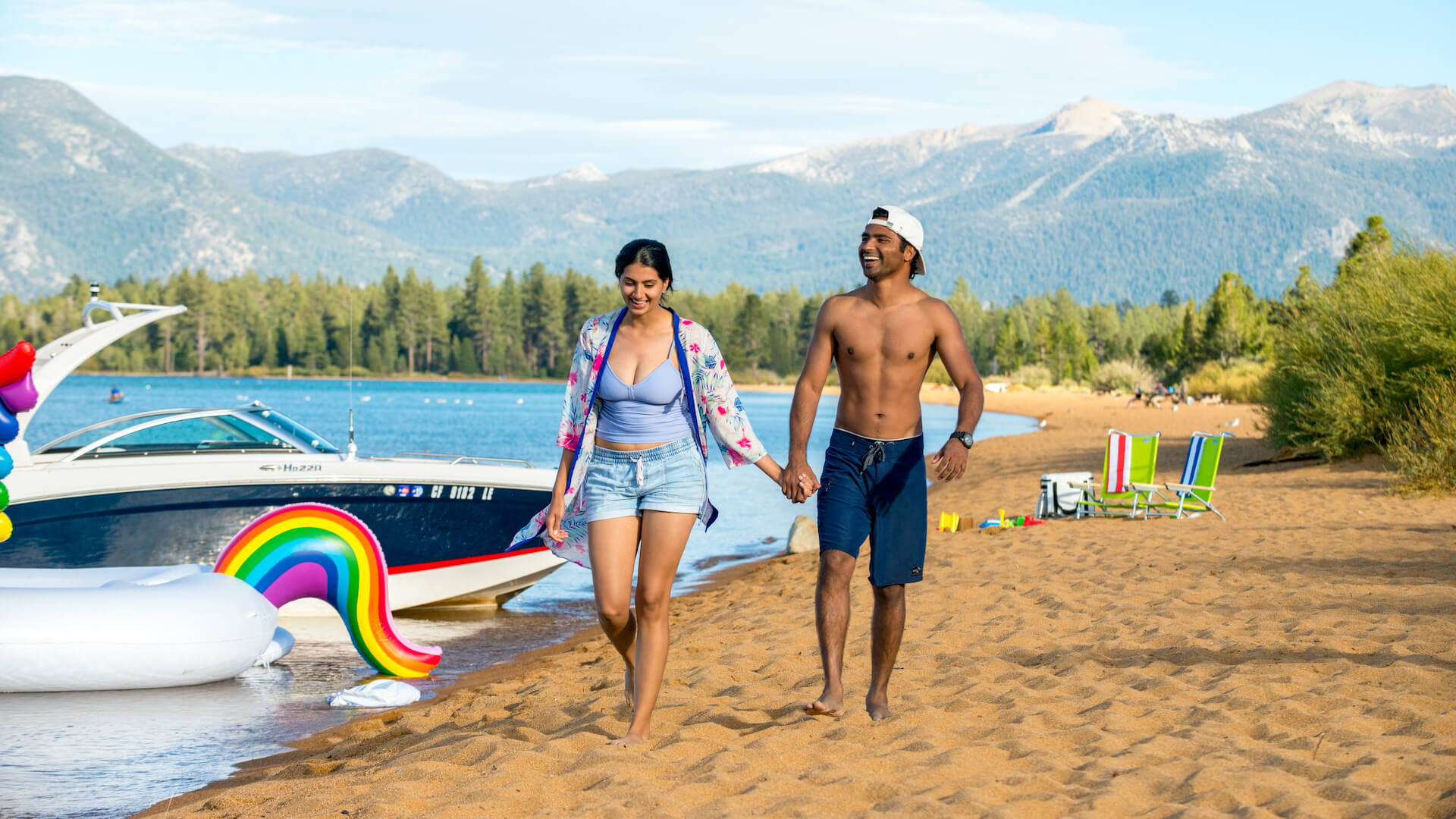 Just like Colorado, we also get 300 days of sunshine. In the summer, our temps' range between 69 and 77 degrees. And in the winter, our tallest peaks are blessed with up to 500 inches of snow annually. The good news though for anyone that dislikes storm skiing, our powder comes on average only 50 days per year. This translates to about three days of beautiful sunshine weather for every day of fresh powder.
As you can see, whatever you imagine your perfect trip to be, you'll find it in Lake Tahoe. We think you'll have to plan multiple trips for each season and experience what they all have to offer.
If you haven't already, sign up for our newsletter for handy travel information, and follow our always-informative blog, for plenty of other tips for a great time in South Lake Tahoe.
Ready to start planning your trip? Start with our handy Lake Tahoe Travel Planner here.
Denver to Tahoe
Check out Lake Tahoe on Instagram