Boat, Jetskis, Paddleboards, Snowmobile, Side-by-Side Rentals and more!
Hello! We are Sam Berry and Kaven Peck, partners and founders of Tahoe Toys & Adventures LLC.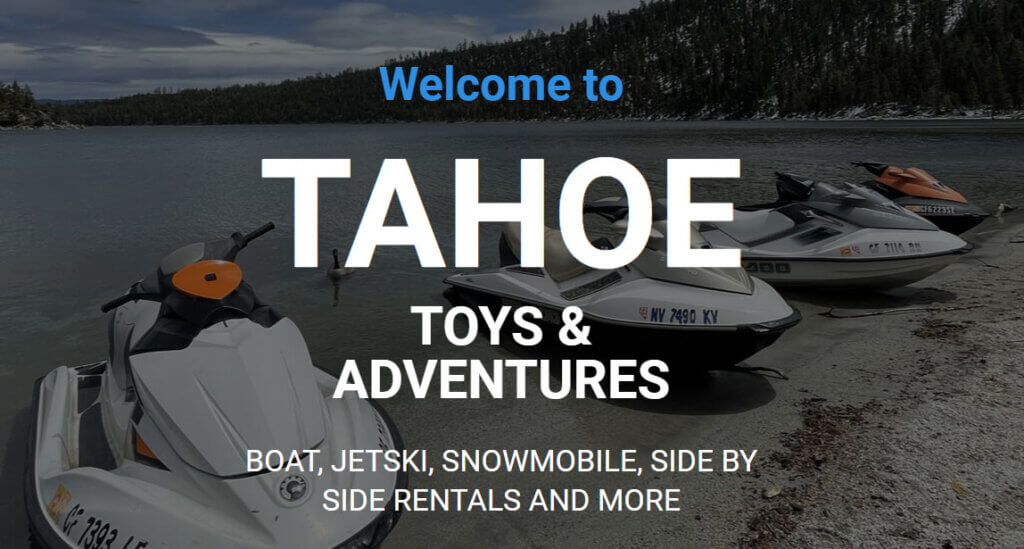 We started this business to give anyone and everyone who visits Lake Tahoe an opportunity to enjoy our hometown paradise with an extra side of fun. Whether you're booking jet skis to cruise over to Emerald Bay or traversing OHV trail roads off Spooner Summit with impeccable views, we've got you covered from start to finish with a bespoke experience. As born and raised locals we were always drawn to the outdoors here and are thrilled to share this love with all our clients! When not running our business you can find us…..
Wakeboarding Boat Rentals
Sea-Doo Trophy Fish Pro
GTI/GTX Jet Skis
Pontoon Party Boat Rentals
Paddle Board Rentals
Snowmobile Rentals
Side by Side Rentals
Dirt Bike Rentals
Tahoe Toys & Adventures
308 Dorla Court, Zephyr Cove, NV 89449