Considering that our average temps in the summer rarely exceed ninety degrees, as the sun dips below the horizon, the heat of the day cools off quickly making it for the ultimate getaway during the warmest time of year. This also makes for one of the busiest times to visit Lake Tahoe. Luckily, there's no reason you still can't enjoy the view of a waterfall, a secluded hike into the mountains, or even a quiet stretch of beach. You just need to be a bit more creative. Here's how to escape the crowds during peak season in Lake Tahoe.
Fallen Leaf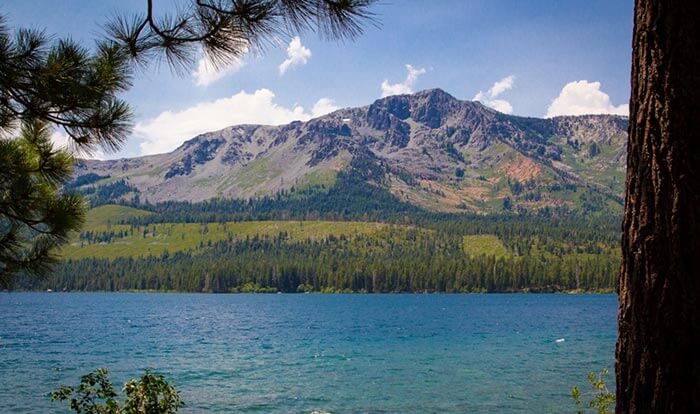 For many visiting the shores of Lake Tahoe in June, July, or August, it's all about going to the beach. If that's the case, you may want to consider Fallen Leaf Lake. Inside one of three glacially carved valleys, this alpine lake is flanked by Mt. Tallac and Angora Ridge. Even on the busiest days, these beaches are far less crowded and give a more secluded feel. In addition, you can access amazing hikes like the Glen Alpine trail and see such attractions as the Glen Alpine Falls.
Scotts Lake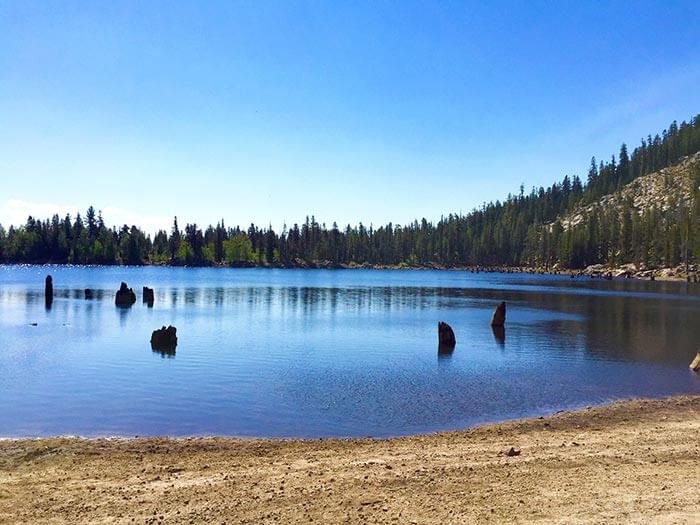 Another great option is to skip the beaches and head into the mountains for a hike instead. There is a vast assortment of day hikes available from short, easy ones like Lilly Lake to grueling slogs up to the top of Mt. Tallac. For something to get your heart pumping but not overly challenging, look no further than Scotts Lake. Accessed via the Big Meadow trailhead off of Highway 89 directly south of Meyers before the summit of Luther Pass, it clocks in around 6+ miles round trip. Some of the highlights include walking through aspen groves and junipers, finishing off with a secluded lake filled with a peculiarly high number of stumps emerging from beneath the lake water. Well worth the journey!
Hot Springs Creek Falls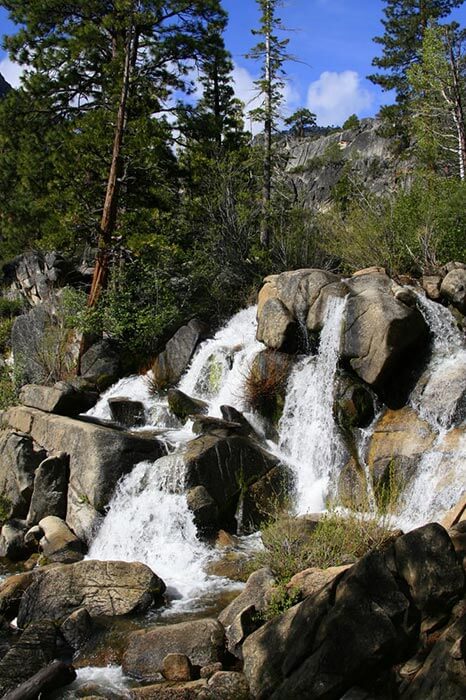 While Desolation Wilderness and the surrounding area feature the highest concentration of cascading water including the legendary Eagle Falls, these are typically the most visited as well. Compared to the other options on this list, this one is quite a bit further away from the hustle and bustle of the casino corridor, located just outside the quiet hamlet of Markleeville. Even though these falls are most impressive in the spring, once you're finished with the hike, you can take a dip at the Grover Hot Springs where the trailhead starts. Talk about a win-win! For more waterfalls to check out, be sure to read our waterfall guide.
Even though it's a bit busier during the peak season, you can still enjoy a dose of clean mountain air with a little bit of work. Of course, if you do want to visit some of the more popular areas like Emerald Bay, we recommend getting up early and hitting the trails before breakfast. Happy exploring wherever the trails take you!
Check out Lake Tahoe on Instagram