Fall in Lake Tahoe has a special energy to it, one created by the sound of the aspen leaves beginning to turn orange and rattling in a cooler, gentle breeze. The running trails begin to have thick blankets of them and my footfall is softened by the spongy layer. The Kokanee Trail Run is a favorite of mine that highlights everything a Lake Tahoe fall day has to offer.
A civilized start time of 9AM for ½ marathons allows the sun to soften the October morning chill. You can opt for a 10k, 5k (walkers welcome) and the 12 and under age group is invited to the Tadpole Trot, a ½ mile loop that introduces the young ones to the fun and exhilaration of a race with everyone winning. The courses wind through the aspen groves towards Fallen Leaf Lake, which in itself is a favorite fall spot for paddling, kayaking or boating on glassy water.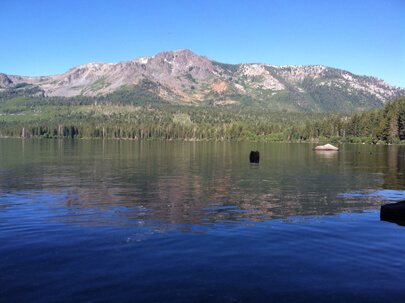 Whether you take this event seriously or use it as a workout/training run, after the awards head to the Kokanee Salmon Festival at Taylor Creek for clear evidence of the amazing annual spawn.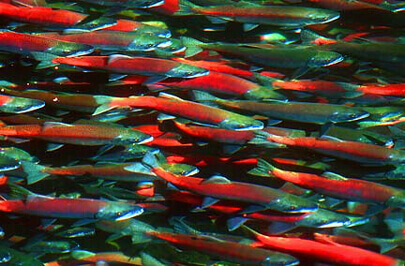 Kids activities, including fish painting (um, yuck — but yay!), interactive play, educational booths and an easy walk on the Rainbow Trail will occupy several hours, after which it's time for a beer and a brat at the Camp Richardson Resort Annual Oktoberfest! Kick back – or kick up your heels — to some Gruber Family band German oompah music, start your holiday shopping at one of the numerous craft booths or pick out the perfect pumpkin to get your Halloween spirit swirling early.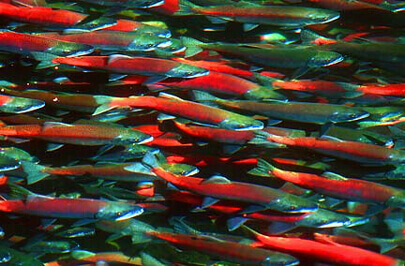 **Edited 9/27/13: Due to forest service thinning operations currently taking place on the course, the Kokanee Trail Run has been regretfully cancelled for this year. Please plan for 2014 as the Kokanee Trail Run returns in full swing.
The Kokanee Salmon Festival and Camp Richardson Oktoberfest are planned for Saturday, October 5 and Sunday, October 6.