Lake Tahoe might be known for its nightlife, energetic gatherings like the American Century Classic, and snow-filled fun in the winter, but it's also home to a place with a taste of the past. We're talking about The Tallac Historic Site.
What Is The Tallac Historic Site?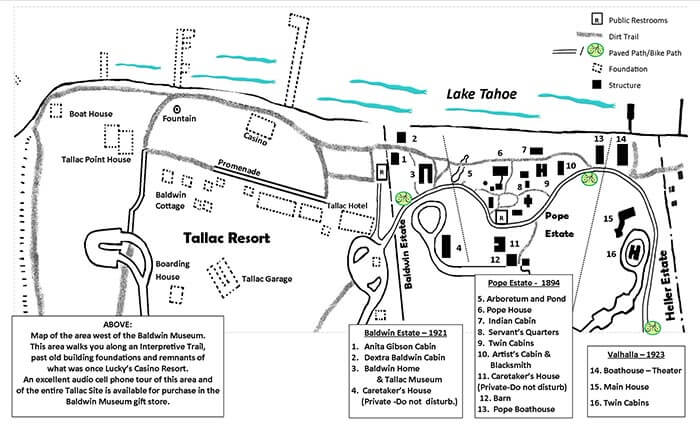 Only three miles northwest of South Lake Tahoe is an opportunity to see how the wealthy spent their summers a century ago. And it's not just one building or even an individual estate. The Tallac Historic Site is a 74-acre piece of land that held the "Grandest Resort In The World" as well as THREE of San Francisco's socially elite family estates. Here's a small glimpse of the three estates and what to see at each one, going from west to east:
Baldwin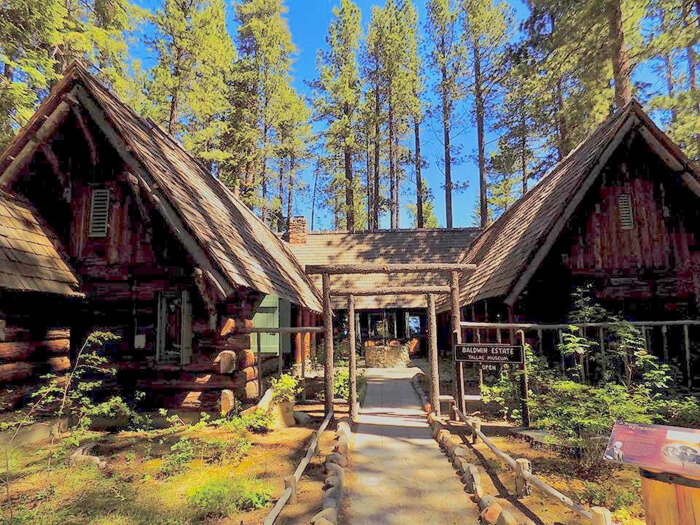 Named after Elias Jackson "Lucky" Baldwin, his nickname was all about being in the right place at the right time to make a fortune. It all happened when he visited Lake Tahoe and walked through one of the remaining stands of old-growth. That's when he decided to purchase 2,000 acres of land with one mile of lakefront. In his words, "My land acquisition will save this vast forest from the beauty-destroying ax of the woodsman so that the magnificent pines and cedars may be admired by generations to come." The opulent "Tallac House" hotel and casino that was once on his estate are long gone. But you can still take in his granddaughter Dextra's Scandinavian styled U-shape "Baldwin House." Built in 1922 using the finest materials and workmanship available, you'll see Western Incense Cedar log walls to its wrought-iron fixtures.
Pope
If you've wondered what luxury was like in the early 20th century, the Pope House Museum is it. The oldest of the three estates, it was originally built by Lloyd Tevis, the former president of Wells Fargo. This restored manor is filled with stories, historical artifacts, and architectural beauty that must be seen to understand. From a wooden ceiling without a single knot to a bookshelf carved from a single piece of wood, no corners were "cut" here.
Valhalla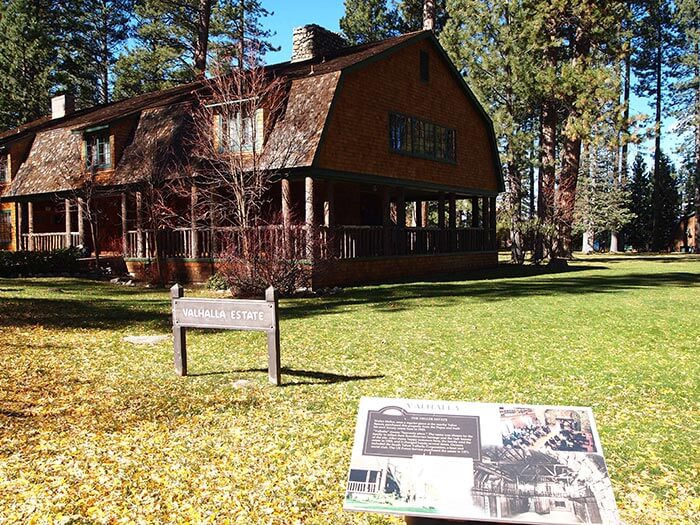 The Heller Estate is also known by many as "Valhalla", named from the Viking's Heavenly Place in Norse mythology. As soon as you step into either the Boathouse Theatre or Valhalla Grand Hall, you'll understand why. Patrons of the Boathouse Theatre are treated to a view of the lake like no other, through the floor to ceiling window behind the stage. The Grand Hall features a vaulted central living area surrounded by a horseshoe balcony. Constructed of massive timber and a forty-foot stone fireplace, it's the perfect setting for a wedding.
Before You Go
The grounds themselves are open year-round to enjoy the trails and paths winding through this scenic part of Lake Tahoe. But pay close attention to the calendar if you want to step inside these historic buildings. You'll need to plan your visit between Memorial Day through September.
Check out Tallac Historic Site on Instagram