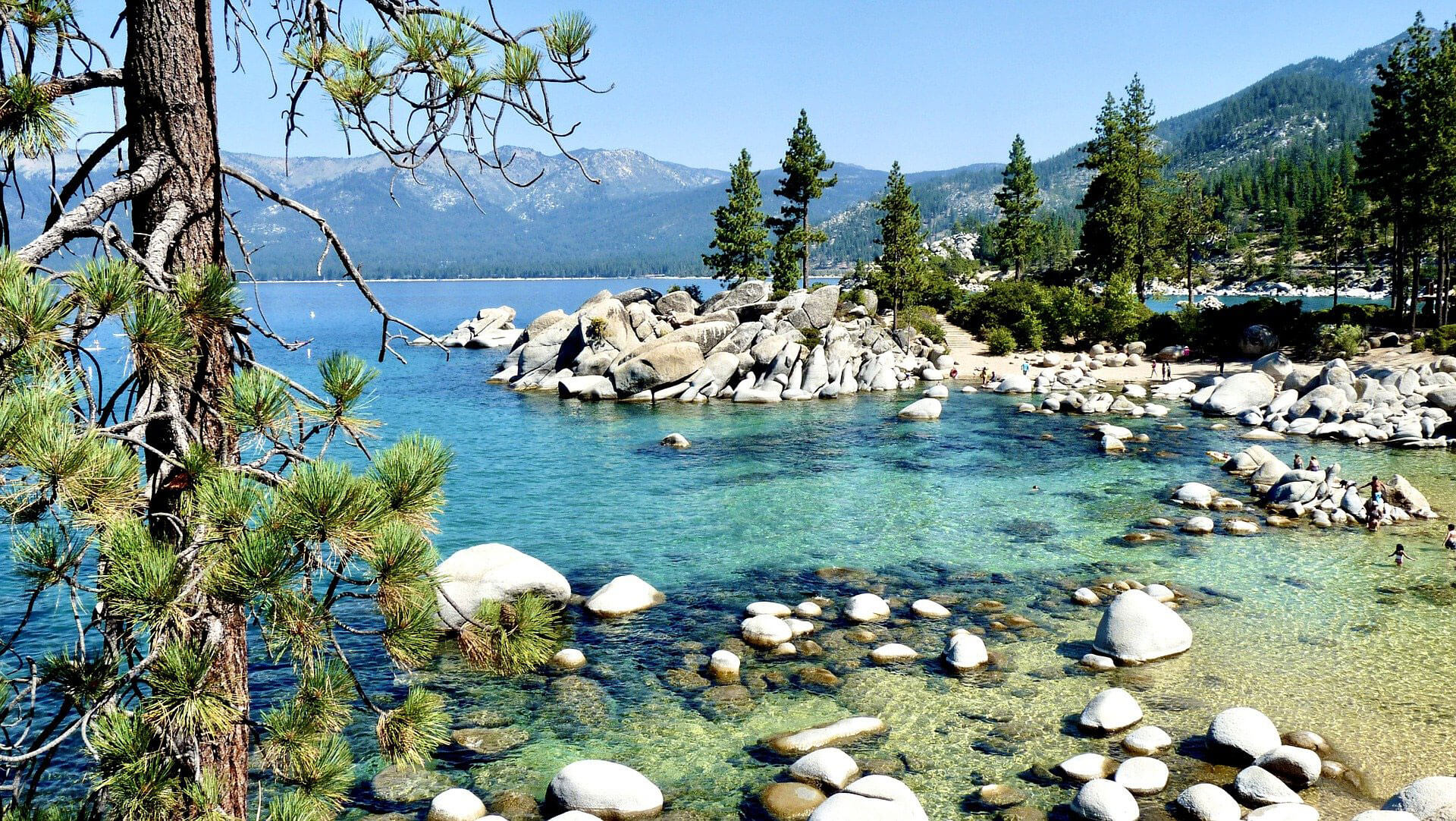 Lake Tahoe National Scenic Byway is a 28-mile stretch of lakeside highway from Stateline to Crystal Bay that offers motorists strikingly beautiful views of the deep blue alpine lake ringed with tall pines and snow-capped mountain peaks in the majestic Sierra Nevada range.
The byway is actually two highways – U.S. 50 from Stateline to Spooner Lake, and State Route 28 from Spooner Lake to Crystal Bay.
Driving Directions
The Lake Tahoe National Scenic Byway includes two highways, U.S. Highway 50 from Spooner Lake to Stateline, and State Route 28 from Spooner Lake to Crystal Bay. From Carson City, take U.S. 50 west and either stay on it to Stateline, or turn north at the Spooner Lake intersection onto State Route 28. The ride is so beautiful, visitors will want to drive the entire route.
From Reno, take U.S. 395 south to the intersection with State Route 431, the Mt. Rose Highway, which intersects with State Route 28 at Incline Village. Turn right and go a couple of miles to Crystal Bay, then double back and take this beautiful scenic byway all the way to Stateline.
From Sacramento, take U.S. Highway 50 east to Stateline and keep going round the east shore, turning north onto State Route 28 at Spooner Lake and proceeding past more gorgeous scenery to Crystal Bay.
Highlights and Key Points Along the Route
Attractions along the Lake Tahoe National Scenic Byway, headed north from Stateline, Nevada on U.S. 50 include Zephyr Cove, home of the M.S. Dixie paddle-wheeler boat for lake cruises (www.zephyrcove.com), a restaurant, gift shop, rental cabins, horseback riding and snowmobiling in winter; and a highway tunnel through the naturally formed Cave Rock. Turn left onto State Route 28, which leads to the historic Thunderbird Lodge estate of tycoon George Whittell, which offers scheduled tours in summer; Sand Harbor with three beaches, boat launching, the Lake Tahoe Shakespeare Festival and many other facilities; Memorial Point and Hidden Beach; the beautiful town of Incline Village and Crystal Bay, site of Lake Tahoe's first casino, the Cal Neva Resort (www.calnevaresort.com) built in 1928 and once owned by Frank Sinatra. It's a unique experience where the very visible Nevada/California state line runs down the middle of the swimming pool and through the hotel itself.
Length of Byway or Route
28 miles
Pet Friendly Notes
Pets are welcome on leashes at Cave Rock, Spooner Lake and other recreation areas, except for the three sandy beaches at Sand Harbor. Leashed pets may be taken from the vehicle to the boat at the Sand Harbor boat launching area. Unleashed pets that respond to voice commands are welcome in the back country area away from public gathering places.
Want to go all the way around the lake? Check out America's Most Beautiful Drive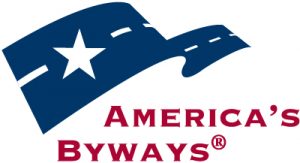 Established in 1991, the Federal Highway Administration's National Scenic Byways Program promotes the recognition and enjoyment of America's memorable roads. Each Scenic Byway defines a truly American experience. So, travel these enlightened paths, marvel at the beauty and celebrate the diversity.
Lake Tahoe Scenic Byway
Lake Tahoe, NV