Lake Tahoe Slingshot Rentals
From the minute you lay eyes on it, to the second you sit behind the wheel, you make the decision to stand out in one of our 2- or 4-seater Polaris Slingshots from Lake Tahoe Slingshot Rentals, operated by Rolling Freedom Motorcycles.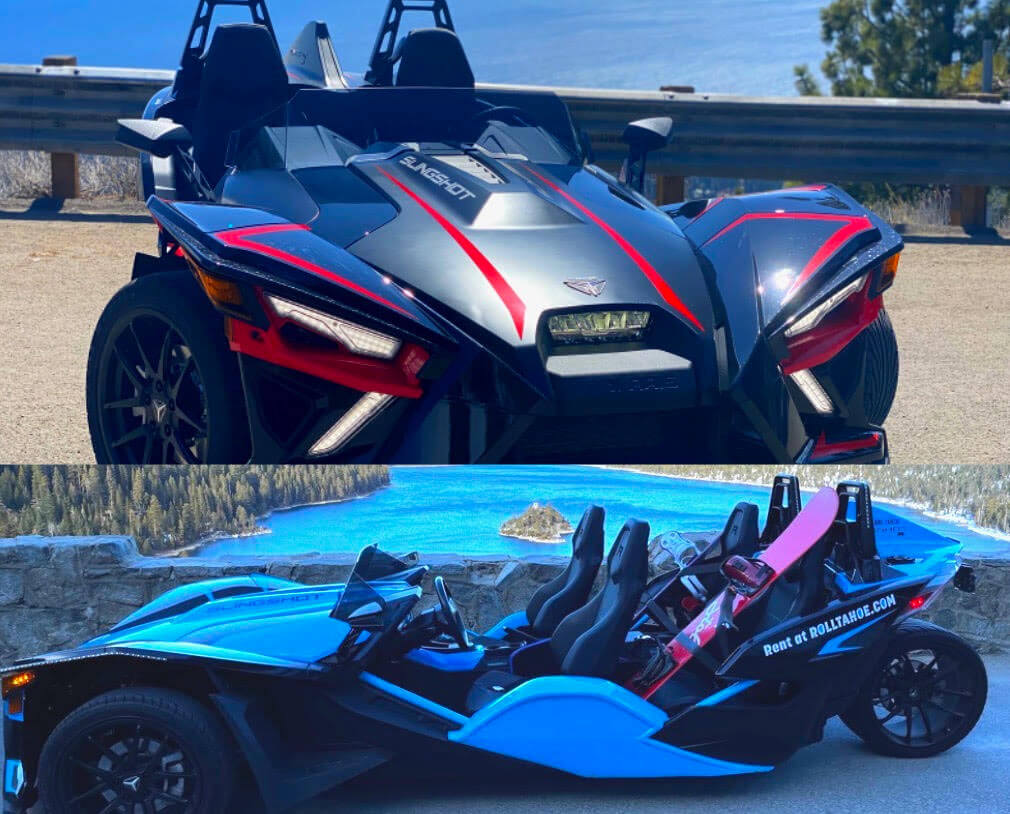 Get ready for double takes as you show up in style!  Veteran and Family-owned. The Slingshot is an open-air 3 wheeled autocycle that has amazing cornering and acceleration.  In our 2-seaters you'll ride around beautiful Lake Tahoe and feel like you're in the Batmobile!  And in our 4-seater, you can take family or friends along for the ride!  All of our slingshots are top "R" models with additional horsepower, unparalleled finishes and styling, and awesome sound systems.  No motorcycle license needed to rent!  Come Roll Tahoe on 3 wheels!
Lake Tahoe Slingshot Rentals
152 US Hwy 50, Stateline, NV 89449