Ah… the smell of autumn. The crispness in the morning. Calmness on the lake. The summer visitors are hibernating, and the bears are in the process of doing so too, with one last buffet of salmon near the Taylor Creek Visitor Center. Fall is also a great time to plan a romantic getaway to Lake Tahoe. Here are four ideas to make your fall romantic escape the best ever.
Explore Emerald Bay State Park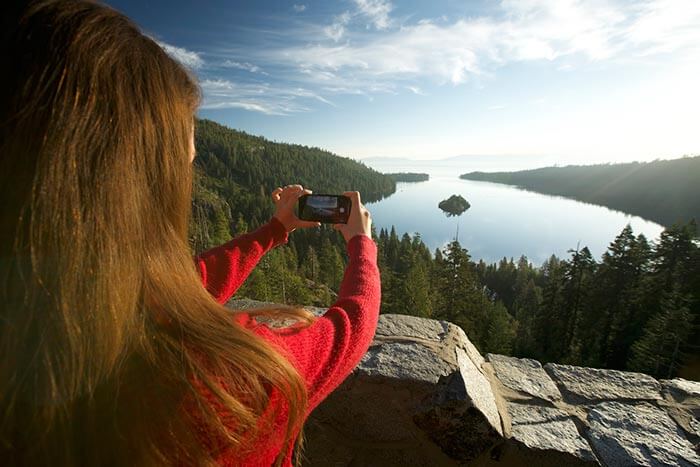 During spring and summer, it can get a bit busy in and around Emerald Bay State Park. It makes sense since it's by far the most popular attraction in Lake Tahoe. With the kids back in school and the powder hounds still sitting at home, fall is THE time to explore the forested hillsides of the glacier-carved granite mountains along with the tiny island at its center.
Enjoy A Romantic Dinner With A View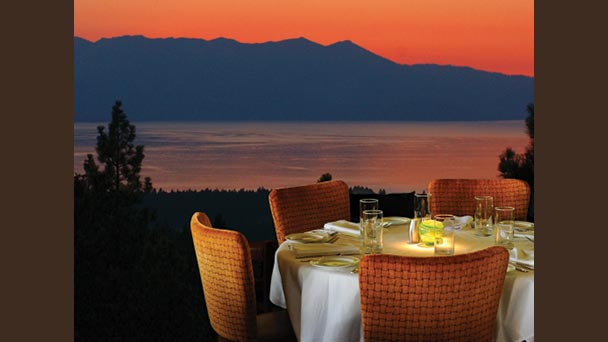 When it comes to a dining experience offering up commanding scenery alongside great food, Lake Tahoe has that in spades. Due to our location on the southeastern shore, the sun sets to the west over the lake and the Sierra Nevada crest. From Friday's Station Steak & Seafood Grill, located on the top floor of Harrah's, to the Chart House halfway up Kingsbury Grade, there's a plethora of high-end options that give you a world-class view with your meal. In fact, Lake Tahoe is home to one of the "100 Most Scenic Restaurants in America," as voted by Open Table diners—the Edgewood Restaurant.
Take A Dip In The Hot Springs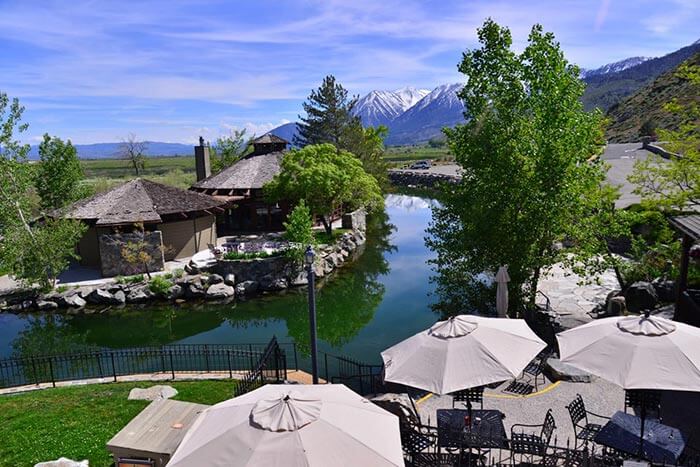 Slipping into the healing waters of a hot springs pool, your mind will unwind, and a smile will appear on your face. Like a heavy coat being lifted from your shoulders, the stresses of daily life will be pulled out of you as you take in one of the many rejuvenating waters near Lake Tahoe. You can indulge in a couple's hot bath and massage or many other spa services at the Steamboat Hot Springs, or check out one of the many pools Mark Twain enjoyed at David Walley's Resort.
Take In A Sunset From Cave Rock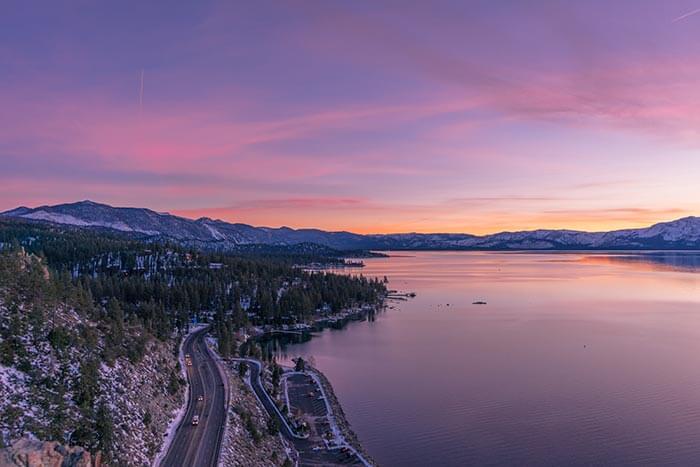 Even though there really isn't a bad place to take in a sunset in Lake Tahoe, the one that residents and visitors go back to over and over again is Cave Rock. With a short, easy one-mile hike roundtrip, it provides a 180-degree view of the lake like no other. Even in the fall, be sure to go early because there are only a handful of parking spots available.
So, if your daily errands and work schedule are stressing your relationship, it sounds high time that you plan a fall romantic escape to Lake Tahoe. Celebrate the amazing person you're with and make this autumn one that you both will never forget with our guide to autumn activities during the fall in Lake Tahoe.
Check out Fall at Lake Tahoe: