Winter has arrived with a bang in Lake Tahoe, as snow blankets the Sierra peaks and laces through the pine trees. While the winter wonderland playground offers an abundance of activities, sometimes a luxuriously relaxing experience is needed. The Tahoe Basin is home to a number of popular Hot Springs, providing nourishing health and care to visitors. After spending days on the ski slopes, the Hot Springs allow guests to soak their aching muscles. Here is a list of some of the favorite mineral enriched locales that are perfect for quick day trips beyond the summit.
1862 David Walley's Hot Springs

The David Walley's Hot Springs is located near Genoa, Nevada's oldest town, about 20 miles south of Lake Tahoe. The historic retreat features five hot mineral pools, an outdoor heated pool, a steam room, dry saunas and a full-service spa. The resort is suitable for all ages, so the whole family can enjoy the amenities.
David Walley's Website
Carson Hot Springs
Since 1849, the Carson Hot Springs has provided water therapy and spa treatments using enriched water with over nine healthful minerals. The water flows out of the ground at 121 degrees and comes from depths of 35,000 feet below the earth's surface. Founded during the Gold Rush, the Carson Hot Springs is still a popular local attraction, offering spa treatments, public outdoor pools, and indoor private pools.
Carson Website

Grover Hot Springs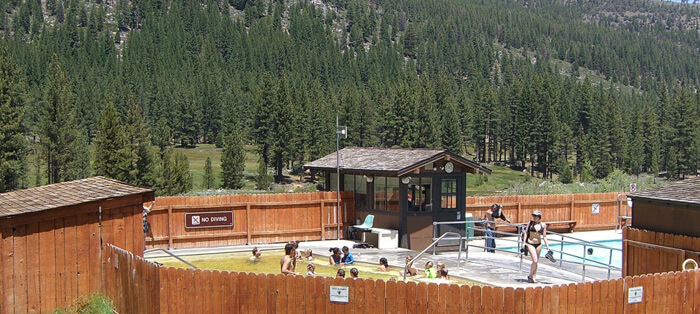 Grover Hot Springs is located southeast of Lake Tahoe in a scenic desert called Hot Springs Valley, just a 45-minute drive. Surrounded by vast meadows, this resort hosts hot mineral pools and cold swimming pools. The mineral deposits on the bottom of the pools emit a distinct yellow-green hue ensuring visitors that the water carries therapeutic and healthful benefits.
Grover Website
Steamboat Hot Springs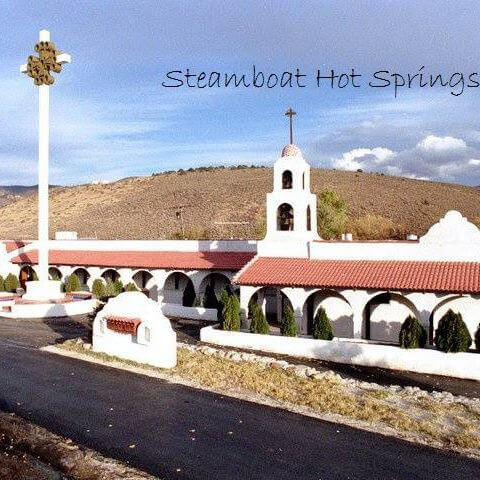 Just an hour away from Lake Tahoe is Steamboat Hot Springs, nestled in the Reno area. Opened in 1859, the resort was built to entertain miners from nearby Virginia City. Today, Steamboat Hot Springs is a healing center and spa, collecting water close to 200 degrees, which is then cooled and pumped into the outdoor pool and seven private indoor pools. In addition to the mineral baths, the retreat hosts spa services, a geothermal steam room, and infrared saunas. Steamboat Website
While Lake Tahoe has bountiful enjoyments and resources, there is more to explore beyond the snow-covered peaks. Quick day trips to these Hot Springs are perfect for family activities, romantic getaways or even self-loving treats.