The sun shining on your face. The serenity of gliding down a mountain. There's nothing like skiing or snowboarding in Lake Tahoe. The snow comes in feet, it feels warm, and most of all, there's so much to do after you're done skiing. And that's only a few of the reasons why we find this part of the world the best place to ski. With great fun though comes great responsibility. So, mark your calendars for Saturday, January 25th, 2020 for Ski California Safety Day in Lake Tahoe.
What Is Ski California Safety Day
In its 2nd year, the concept was born to provide a proactive way to educate and promote safety on the slopes. Although the risk of serious injury is extremely low, it's better for skiers and snowboarders to understand safety best practices and their personal responsibility on the slopes. And thus, resorts throughout California and Nevada are offering creative and fun ways to get educated.
The Scoop On Ski California Safety Day In Lake Tahoe
If you're in South Lake Tahoe, here's the scoop on what's going on at our resorts for Ski California Safety Day.
Heavenly Mountain Resort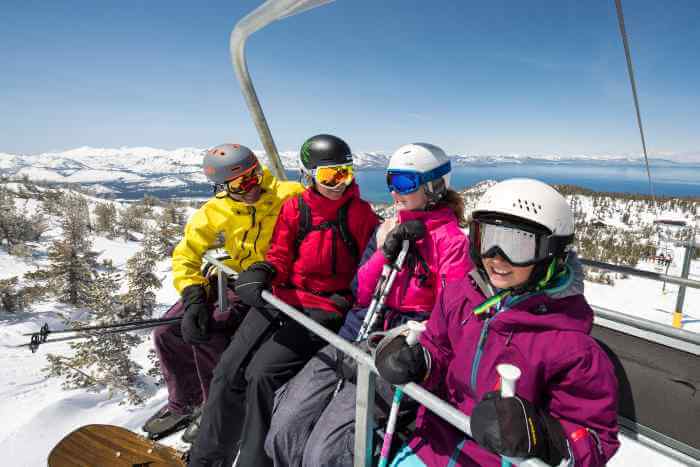 The biggest ski resort in Tahoe is hosting a smorgasbord of activities for California Ski Safety Day. For starters, they'll be hosting an all-mountain raffle like a treasure hunt where you can collect tickets for a chance to win prizes like Helly Hansen Jackets. An example is guests can attempt to discover an avalanche beacon in the practice park at Sky Meadows. If you do, you earn a raffle ticket. In addition, A "Helmet Head" photo booth at Stein's will encourage guests to take a picture and post it to social media wearing their helmet. Make sure you tag it with #skicalifornia #skiheavenly. And to encourage chairlift safety, resort employees will be at the top of First Ride, Patsy's and Canyon lifts at different times throughout the day. They'll award raffle tickets to guests who rode with the bar down, didn't raise it too soon, and unloaded the lift safely.
Kirkwood Mountain Resort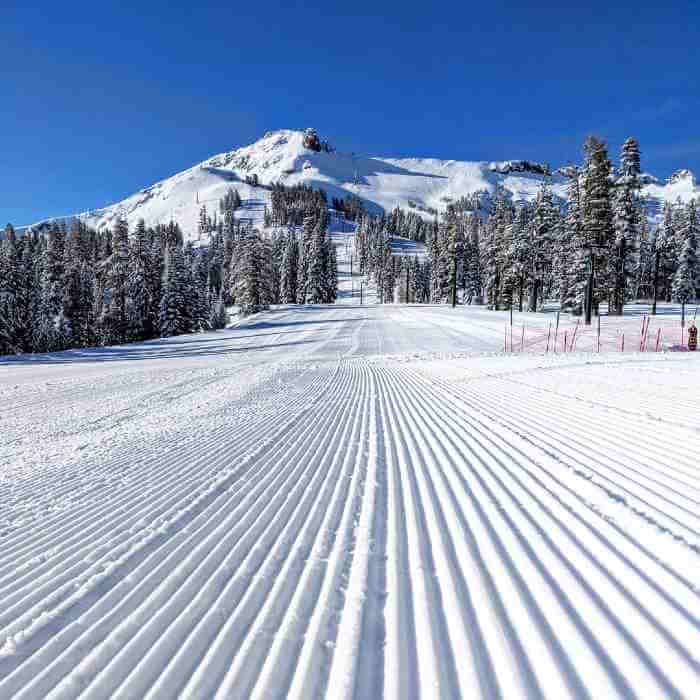 Participating alongside their sister resort, Kirkwood will be doing some fun stuff as well for Ski California Safety Day. Lift operators will hand out small candy "Bars for Bars Down" on chairs 6 and 9. The resort's terrain park staff will have stickers and candy for those who are SMART stylin' through the park, and ski patrol will have hot dogs and avalanche dogs at the top of chair 2. Resort guests can also expect a beacon basin and airbag demonstration as well as banners with the skier responsibility code on Kirkwood Meadows Drive as they arrive to the resort.
Sierra-at-Tahoe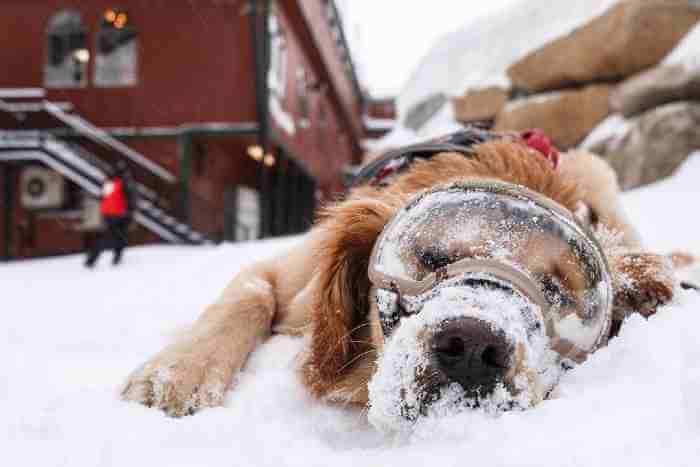 Sierra is all about fun get-togethers in their village area like Boarding for Breast Cancer. So, it's no shocker that the day will begin with an avalanche dog demonstration and mock scenario showcasing their ability to locate and dig out people that have been buried in an avalanche. Along with the action of seeing avalanche dogs getting' after it, patrollers will cover topics such as tree well and inversion hazards and general mountain safety. Throughout the day, expect to see Sierra's Mountain Hosts and Guest Service Representatives handing out Ski California Mountain Safety Guides.
Later in the day, Sierra's Ski Patrol will demonstrate how to use a beacon and discuss backcountry hazards, what equipment to have, and how to stay safe in the trees and off-piste terrain. Guests are invited to swing by the Sierra tent on Solstice Plaza between 1 p.m. and 3 p.m. to show their safety guide and enter a raffle for a pair of Dragon Goggles and other sweet prizes. As a bonus, those who can recite the skier and rider responsibility code will be entered in a second raffle for a pair of Wells Lamont gloves.
Just because you're out there having fun doesn't mean you shouldn't ski and snowboard responsibly. So, if you're in Lake Tahoe on Saturday, January 25th, come be part of Ski California Safety Day and check out some of these fun events. You'll have a blast.
Check out Ski + Snowboard at Lake Tahoe on Instagram: