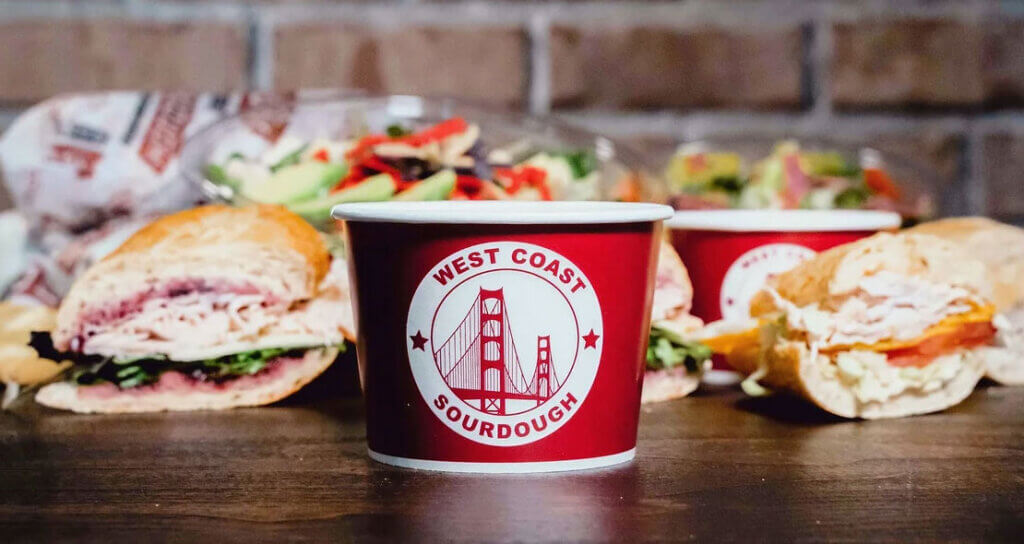 West Coast Sourdough started because our founders humbly believe a sandwich is only as good as the bread it comes on! That is why we use the finest sourdough bread, hand-rolled by our artisan bakers in the Bay Area. We hand-slice our premium meats daily, and always use local produce vendors for daily deliveries! So when you're ordering in a West Coast Sourdough, your sandwich has bread baked seconds ago, meat sliced minutes ago, and crisp produce that was on a farm hours ago!
Our sourdough is completely natural & 100% free of preservatives! Proudly using a starter that originates from a mother dough from 1995, our bakery in San Francisco is always working overtime to keep our stores fully stocked and your belly full!
Located in the Crossing at Tahoe Valley (the Y).
West Coast Sourdough
2014 Lake Tahoe Blvd., South Lake Tahoe, CA 96150