Idle Hour Wine & Bubbly Bar Lake Tahoe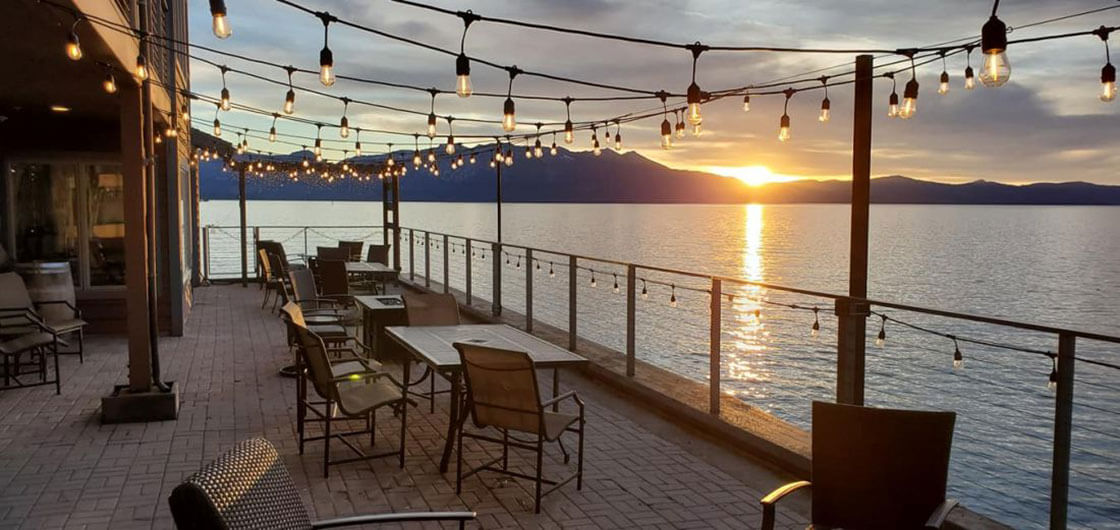 Open daily!
Treat yourself to quality drinks, small bites and unbelievable scenery. Looking for a sunset spot? There's no better place to see a Tahoe sunset than right here at The Idle Hour.
The Idle Hour brings together wine tasting, an eclectic small bites menu, retail items, and an event space, all in a gorgeous Tahoe lakefront wine bar and venue. Visitors and locals looking for a one-of-a-kind location to relax and enjoy an array of boutique wines while soaking up the South Lake Tahoe lakefront will delight in the view from the expansive deck. If you're looking for the quintessential Tahoe venue to host a wedding or event, The Idle Hour will rise to your occasion.
Visitors to The Idle Hour can enjoy beverages, views, and shopping every day of the week, but those seeking Lake Tahoe nightlife will find event highlights every week as well. Special tastings with favorite wineries take place from 5 to 7 p.m. weekly. Be sure to check out the event schedule, which is updated frequently. Every Friday and Saturday evening from 5 to 8 p.m., guests can enjoy free live music from pianist Kris Diehl in the lounge area.
The Idle Hour is the ideal location to host your own special events in South Lake Tahoe. From unforgettable weddings to holiday office parties, family reunions and more, a venue on the edge of Lake Tahoe is the perfect place to create memories and celebrate with friends and family. Groups of up to 150 persons can be accommodated. Reserving space is easy, and planning is seamless at one of the most beautiful places for events in South Lake Tahoe.
4th of July at the Idle Hour – Join us for a wonderful 4th of July lakefront party!
Weddings & Private Parties – Book our lakefront space for any special occasion!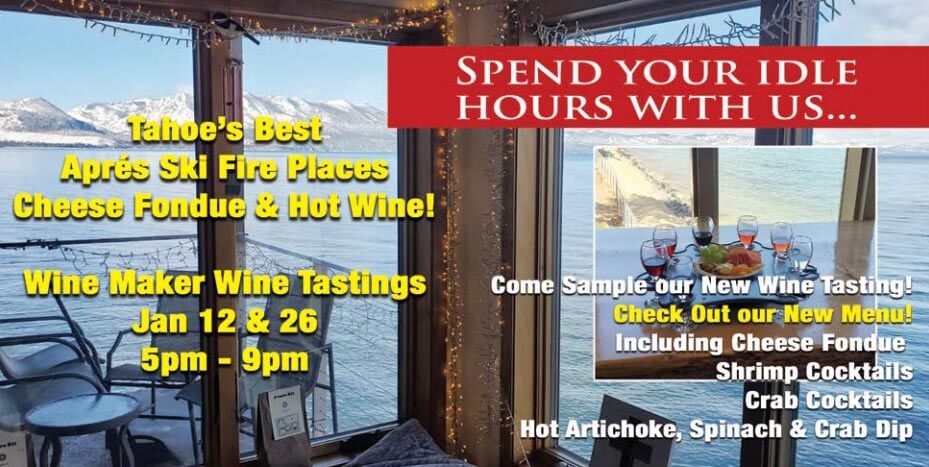 Check out Lake Tahoe on Instagram
Idle Hour Wine & Bubbly Bar Lake Tahoe
3351 Lake Tahoe Blvd, South Lake Tahoe, CA 96150