It is difficult to put any one label on the Divided Sky. It is, among other things, a bar, a restaurant, and a café. A favorite gathering place among Meyers locals, The Divided Sky manages to combine all these things into a comfortable, upstairs living room like setting at the edge of the beautiful Lake Tahoe Basin.
The Divided Sky opened its doors in 2002 with the primary focus of providing a community hub for residents in the small town of Meyers. It has successfully come to embrace the greater South Lake Tahoe area, becoming an alternative to the busier casino corridor for live music, good food and drinks, and a comfortable, friendly vibe. In its essence, however, it remains a centerpiece of much of the Meyers community as well as a habit-forming hangout.
The Divided Sky opens at 2 p.m. every day. Be prepared to stay late into the night.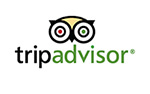 Check out Divided Sky on Instagram:
The Divided Sky
3200 US Highway 50 (P.O. Box 550551), South Lake Tahoe, CA 96155