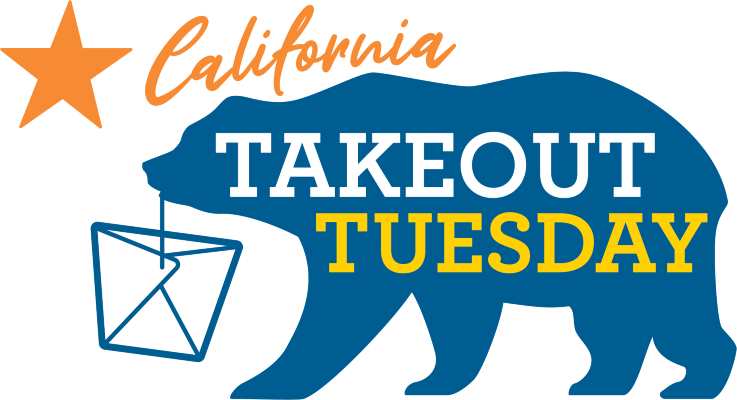 As we've talked about in our earlier post – Tahoe Businesses Showing Love In Times Of Need – a BIG part of our local Tahoe economy is the service industry. Particularly, the restaurant business. Even though dining rooms are closed, it doesn't mean the kitchens are too. If you're in South Lake Tahoe, Meyers, or just at home, show your love this Tuesday by ordering take-out or delivery! To help wake up those taste buds, here's an "appetizer" of some of the businesses that are open to taking your order today!
Tahoe Restaurants Open During Coronavirus Shelter-in-place
Lake Tahoe AleWorX (The "Y" Location Only)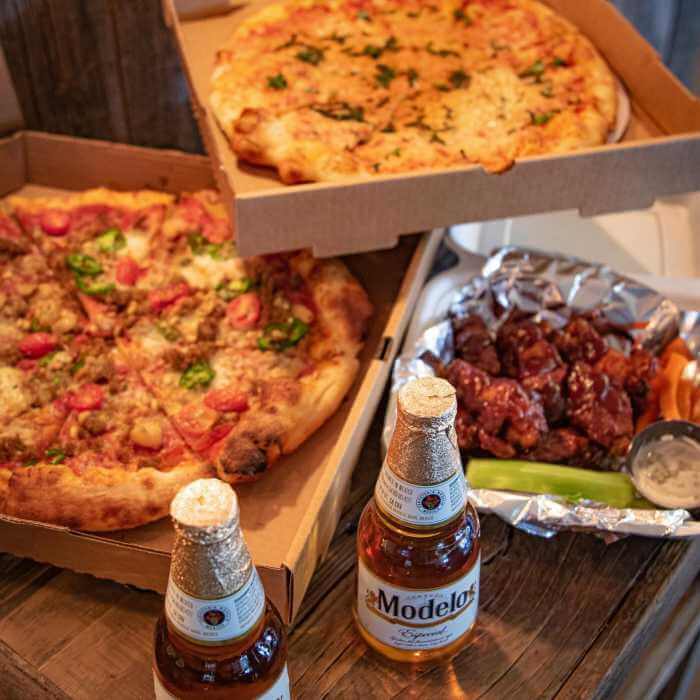 Hankering for a wood-fired pizza, some wings, or even a tasty Caesar salad? Lake Tahoe AleWorX has got you covered. You can choose from anything on their menu too!
Service: Curbside service, take out, AND delivery. Limited hours of operation (noon to 7 p.m. every day and 8 p.m. on Saturdays). Call or order online ahead of time. Pre order with credit card and call when you arrive – we'll bring your order to your car.
Cold Water Brewery & Grill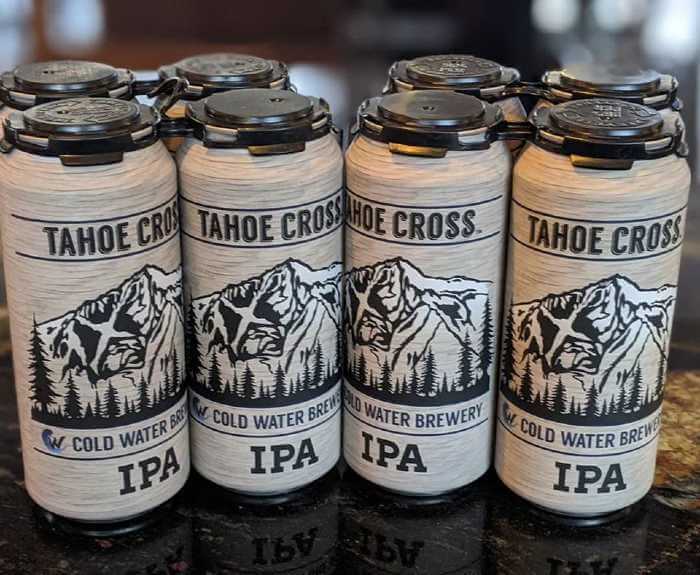 For those of you who are missing your hand-crafted local Tahoe brews, it's no problem. Cold Water is here for you. Beer deliveries are available on Wednesdays and Fridays from 2-5 p.m. if orders are in 48 hours prior. For the full scoop & to order ahead, visit their website.
Service: 11:30 a.m. to 8 p.m. Canned beer, takeout only, & discounted menu. Will deliver to your car.
The Naked Fish Sushi Restaurant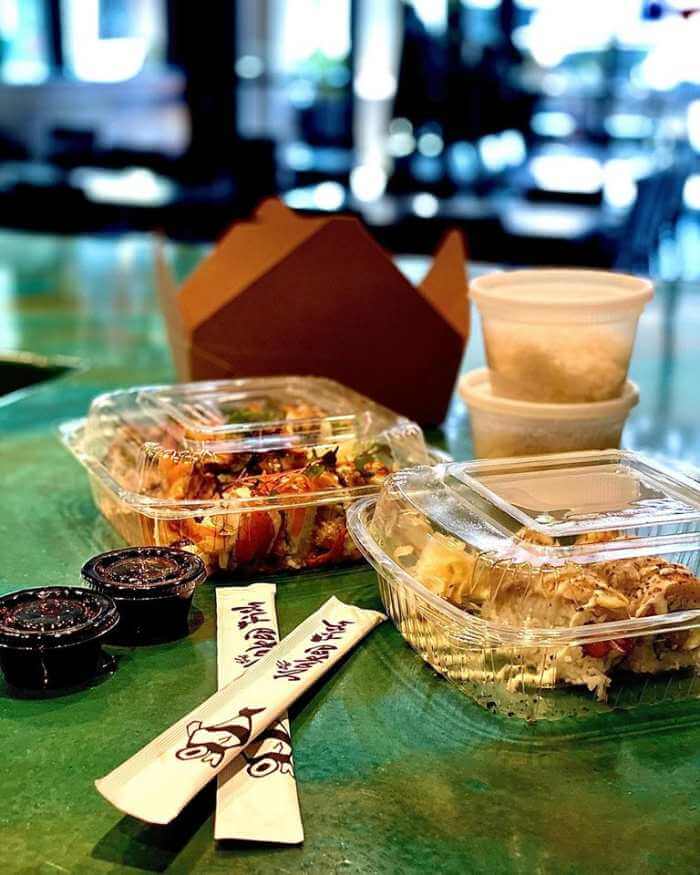 If you've tried making your own sushi at home, you know it never comes out right. Let the professionals at Naked Fish handle it! Just like the Ghostbusters, give them a call and order a Sashimi platter, albacore tuna, or even a spicy tuna roll. You'll be glad you did.
Service: Sunday through Thursday 5 p.m. to 8 p.m. & Friday and Saturday 5 p.m. to 9 p.m. Preorders available any time afternoon.
Ten Crows BBQ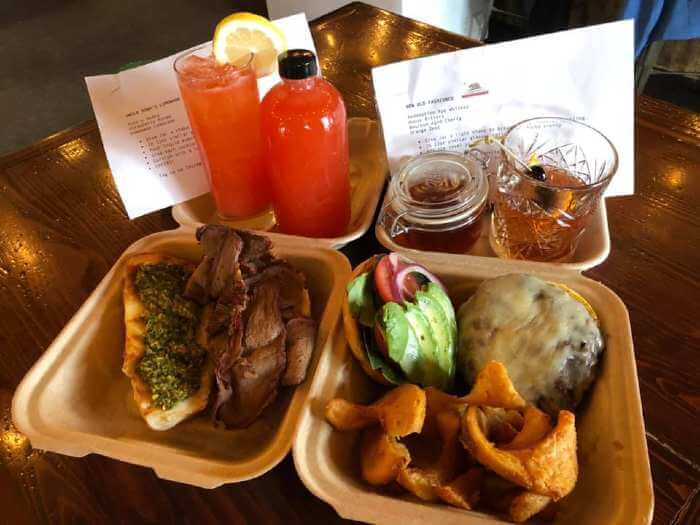 Even though the hip atmosphere will have to wait… the ole smoker is cooking up some tasty meats that you can enjoy from the comfort of your own home. They're even partnering up with their sister restaurant, California Burger Company, to offer up BBQ and burger options.
Service: Curbside and to-go orders, full menu, from 2 p.m. to 9 p.m. or while supplies last. Give them a call or order online at www.caburgerco.com.
For a bigger list of who's open, not just in our region but the greater Truckee-Tahoe area, check out the Tahoe Daily Tribune Google Map Tool to find out who's providing pick-up or take out. Show your support by eating from a local restaurant and let your friends & family know that you are doing your part to help on #CATakeoutTuesday!
But what if you really want to eat AT your favorite restaurant and take-out just isn't your thing? While a visit is not a reality just yet, you can still show your support by purchasing a restaurant gift certificate to cash in on your next visit when we can all enjoy dine-in once again! Even more fun… every Tuesday till the end of April you'll have a chance to win a $50 dining certificate at a South Lake Tahoe establishment currently offering takeout. You can use it now or save it for later. All you have to do is post a photo and share a memory of your favorite spot.
How to enter:
Follow @tahoesouth on Instagram

Post a photo of your favorite spot in South Lake Tahoe and tag your adventure buddies

Use both #tahoesouth #takeouttuesday by 8 p.m. (PST) that Tuesday

Three winners will be randomly selected for a $50 gift card to a local dining establishment (expires Dec. 31, 2020)

Recipients will be announced on Wednesday morning

Repeat the following Tuesday
Check out Dining Lake Tahoe on Instagram: