Shangrila Himalayan Kitchen
Namaste, Welcome to Shangrila Himalayan Kitchen for a truly Lunch and Dining experience with our diverse menu of as unique Himalayan Nepalese and Indian, Halal food eatery in heart of South Lake Tahoe.
We serve healthy and Fresh Himalayan Nepalese and Indian, Halal food that is prepared daily using top quality organic ingredients from mountains, that makes authentic Nepalese taste and Great northern Indian dishes with perfect flavors. The family environment enjoy a traditional (Thali) Lunch special like Dal Bhat, Tarkari with rice, vegetables, aachar, kheer, and lentil dal. We prepare affordable and nutritious food. We have varieties choice of vegetarian and vegan lovers. Chicken Tikka Masala, MoMo are our favorite dishes our customers love. We value all our customers with beautiful flavors. We want to welcome all food lovers for great support.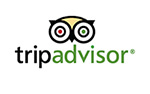 Shangrila Himalayan Kitchen
1142 Ski Run Blvd, South Lake Tahoe, CA 96150