Whoever decided that the typical happy hour would in fact be closer to two or three hours, I tip my hat to you. We're all running on Tahoe Time, so the extra long 'hour' helps. Not sure how every joint unanimously agreed to that one, but it's probably because this recipe for success needs no fixing – happy hour, happy people.
Happy hour heroes, rejoice. There's a cold one with your name on it just about anywhere you look, and special deals for any night of the week so you won't need to empty your pockets. For something we can all get happy about, check out these Lake Tahoe classics and local favorites with plenty of different options on special deals to get a little loose.
Flight Deck –  Grab a brew with a view at Flight Deck. The restaurant overlooks the Lake Tahoe Airport which offers stunning views of Freel Peak and the surrounding meadows, so you can relax on the deck and let the bartenders get creative with some incredible signature cocktails. Happy hour is happening everyday from 3pm-6pm, but head there on a Monday and keep the good times rollin' for Thinkers and Drinkers Trivia at 6pm. They also do 'Two for Tuesday' – any two draughts for the price of one!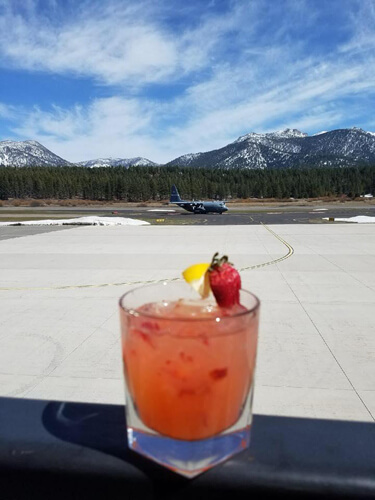 Emerald Bay Bar & Grill – Send it for happy hour any day of the week from 3pm-6pm at the Emerald Bay Bar and Grill, but take advantage of their recurring specials:
Monday – Enjoy their famous $2 tacos – chicken, beef, fish or veggie – 4pm to close.
Tequila Thursdays – A shot of Hornitos Tequila and 16 oz. Pabst Blue Ribbon for $6.50, 4pm to Close.
Saturdays and Sundays – From 8am-10am, enjoy $10 bottomless Mimosas and Bloody Marys.
All Day Sunday – The Ultimate Bloody Mary with special house made mix, jumbo fried shrimp skewer and Tahoe Blue Vodka, $8.00.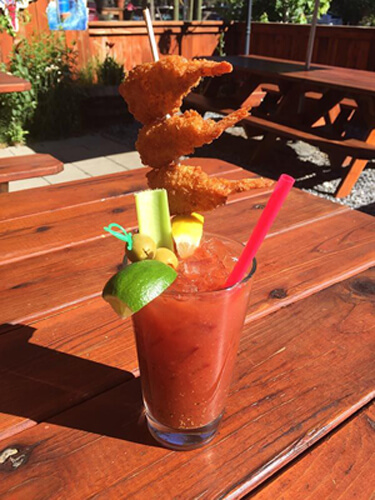 McP's Taphouse – McP's is no stranger to our frequent 'Best Spots' posts. In their convenient location at the heart of the Heavenly Village, you'll find their restaurant and bar stocked with a diverse selection of 40 beers on tap. Head over for happy hour from 3pm-5pm (excluding weekends) so you can grab the beer of the day for just $2 – not to mention half priced apps!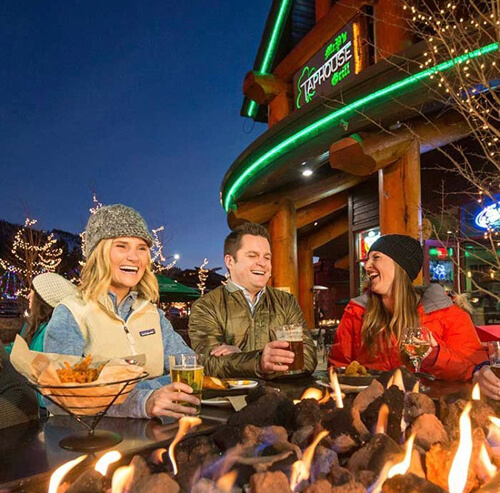 Straw Hat Sports Bar & Grill – You don't have to gamble to head to the casinos for great deals on food and drinks. The Straw Hat is the perfect place to mingle and catch a game – for just $5, enjoy a glass of Mountain Blonde and a choice of a shot of Jameson, Fireball, Jägermeister or Jack Daniels.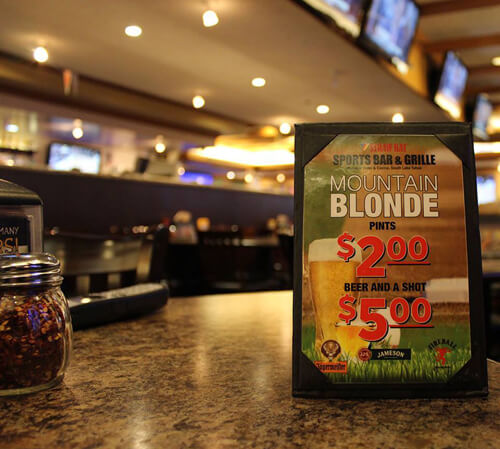 Classic Cue – Join the Cue Crew on any given day and you can expect one of their specials or activities to be going on, but enjoy happy hour and pool from 3pm-6pm. Mondays are a popular day at the Cue for the $1.50 fish or chicken tacos and $1 Miller High Life available open to close. You read that right – a beer and a taco for $2.50! Be sure to connect on Facebook because the staff is known to frequently offer free pool or food when you mention their posts.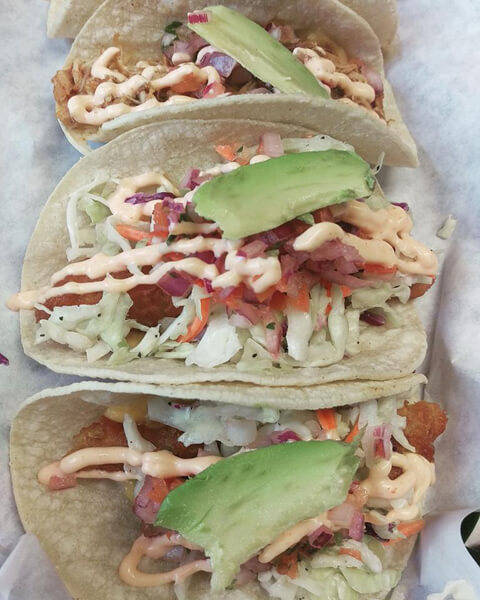 Blue Angel Cafe – In addition to happy hour and among other specials, Blue Angel Cafe has two-for-one pizza every Wednesday from 3pm-6pm!
Pick 6 – A great new addition to the Lake Tahoe food and drinks scene. Pick 6 is the hottest new place to watch the game while also indulging in some exceptional food rather than your typical pub fare. Their Taco Tuesdays are unbeatable at $5 for 3 tacos, or get in on their happy hour deals for $1-$2 off all drafts, cocktails, and apps.