Aloha!
Welcome to Freshies.
Freshies is a local favorite and offers some of the tastiest, freshest food in South Lake Tahoe. Our cuisine is skillfully prepared by our Chef Erik and his cooking team, which puts tons of love into every dish served by our crew with "miles of smiles." The restaurant offers a menu that is innovative, delicious, wholesome and often organic cuisine. We specialize in vegetarian, vegan and gluten-free options. Our bar features an outstanding selection of craft beers and carefully selected fine wines in a warm, fun, relaxed atmosphere.
We are firmly committed to contributing to the integrity of the Earth and our community. Our crew is committed to the concept of reduce, reuse, recycle and utilizing products and ingredients that are not only fresh but healthy for the planet too. Come relax and have a fun, memorable experience of excellent service and fabulous food at a comfortable price.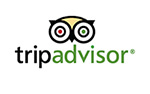 Check out the Freshies on Instagram
Freshies
3330 Lake Tahoe Blvd. (Lakeview Plaza), South Lake Tahoe, CA 96150