In true Tahoe fashion, this past year or so has been a big win for the foodies. We're out here to either work hard or play hard, it's only fitting that the dining scene keeps us properly fueled. You can be cleaned up nice or fresh out the dirt, sit and relax or grab a quick bite, pick a fireside venue or lakefront dining – there's a spot on the south shore for any occasion.
A lot can happen in a year, and we've seen an already lively place to dine and drink welcome many new eateries to the community. Whether you're new to town or just looking for something new, we can guarantee excellent food options like we guarantee pow days after a good dumping. This small town packs some big flavor in every corner, you may find it hard to keep up with your stomach.
If you want a starting point for a great meal or anything else, check out the Tahoe Daily Tribune's Best of 2023 as inspiration for dining and much more.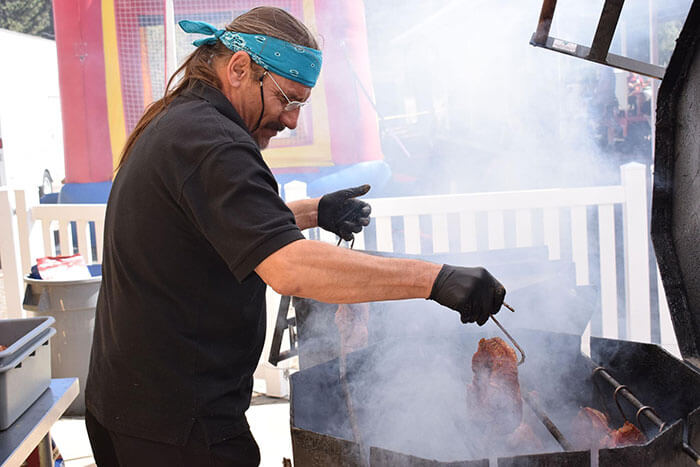 Photo Chicken in a Barrel BBQ
This is not your traditional barbecue, this is not like other barbecue restaurants you've had around Tahoe. The restaurant came to be after two best friends took a trip down to Hawaii and heard the locals raving about barrels, but not from the waves off Kauai beaches. Long story short, they followed their noses to the locals' joint for smoky, fall off the bone barbecue known as Chicken in a Barrel.
The experience left quite an impression, to the point where they sought to replicate that recipe for success – big family feel matched by big, bold flavor in the tight Lake Tahoe community. They jumped at the opportunity to franchise, and lucky for us, brought their custom-made drum barrels and one-of-a-kind cooking style right here to the south shore. Serving up chicken, ribs, tri-tip, burgers, and more, their barbecue rub recipe is so good there's no need for sauce, but if you insist, they make their own variety for all the sauce lovers.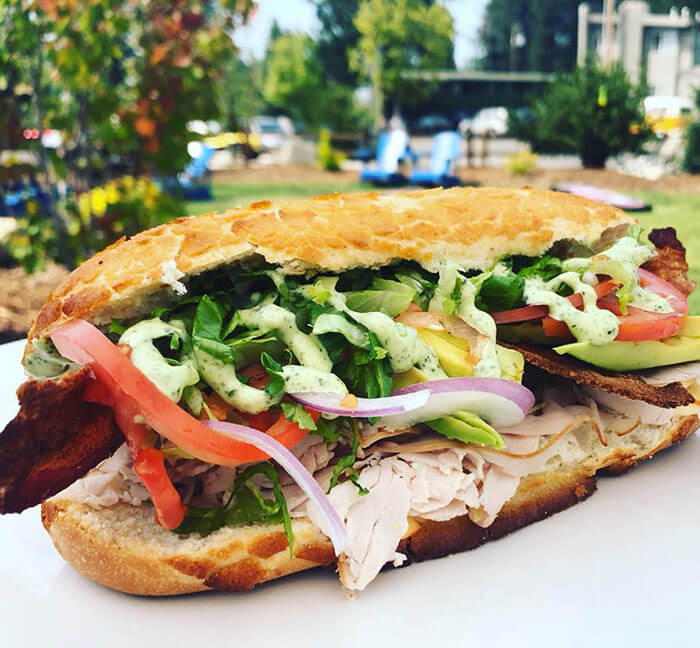 Social House
Social House is a chef-driven deli concept, meaning the head chef designs all the items on the menu based on their own personal style and/or specifically sourced ingredients. They specialize in craft sandwiches using freshly baked bread and smoked meats along with many worthy vegetarian options, but also offer a coffee bar and much more. Inside is a full bar for specialty frozen alcoholic slushies (or something else), and outside is a patio full of games and live music in the heart of the Heavenly Village. Did someone mention something about a possible high-end speakeasy in the back? What?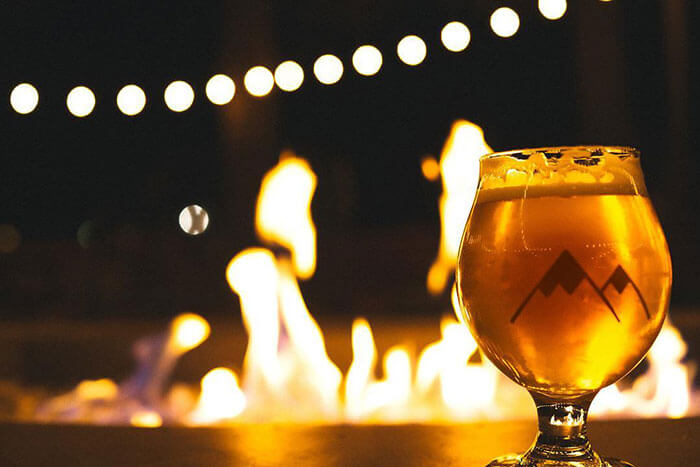 The Hangar
The Hangar is Tahoe's coolest new taproom and bottle shop with 30 rotating beers on tap and a diverse selection of craft cans and bottles from around the country. Although they don't have their own kitchen, they get some top-notch food trucks to set up on many days. On the outdoor patio they've got acres of land including a dog park, cornhole, bocce, and recently even a bike balance track for the kids.
These guys are not only tons of fun to hang with, but really care about the community and being a part of it. They regularly collab with local organizations and other businesses for some great causes – supporting wildfire loss with the purchase of a delectable Lead Dog brew, joining The League and keeping Tahoe blue with each sale of Oscar Blues – if doing some good for the community means enjoying a cold beverage, I'm here to offer all my support. Be sure to connect with their facebook for events and updates.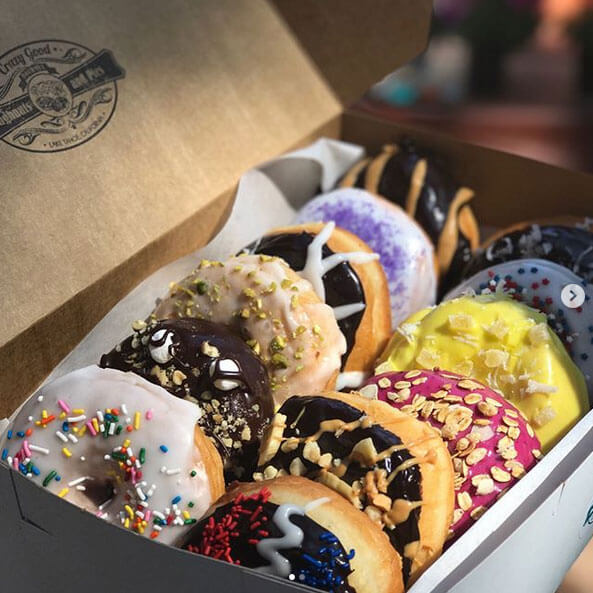 Crazy Good Bakery and Cafe
I got the chance to pop in here yesterday and it was well worth it. This town has some great bakeries and cafes, but none with the homey, family kitchen feel that most coffee shops can't provide. For one, when you walk in it looks like it could be someone's home with a warm rustic look, with the passed down family recipes and traditions to match. You can't go wrong just picking anything off the menu, be it gourmet doughnuts, pies cupcakes or other delicious treats. Along with a few secret ingredients, the lovingly made small batch doughnuts and pies are inspired by the seasons and made with locally sourced produce as often as possible. You won't find any fillings or glazes churned out in 5-gallon buckets here.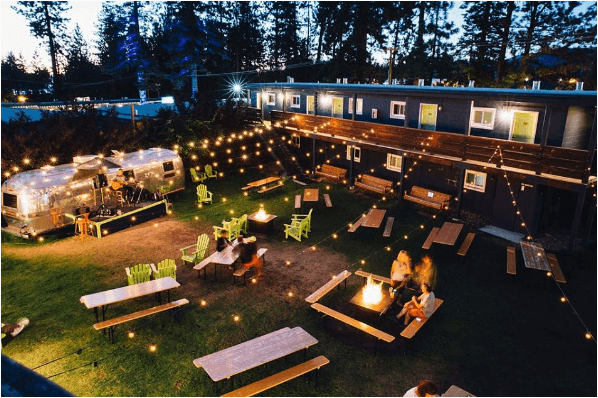 South of North
The Beer Garden at Basecamp is back and better than ever under their new identity and operation are known as South of North Brewing Co. The brewery has poured their efforts into a selection of delicious draughts that they make right there in the Basecamp Hotel, in addition to some well thought out food pairings to match. Their courtyard patio area features several picnic tables, lawn-games to play, and of course fire pits. Outside visitors are not only welcome but encouraged to stop in to enjoy exceptional beer, food, and fun year-round – hang out for live music any day of the week!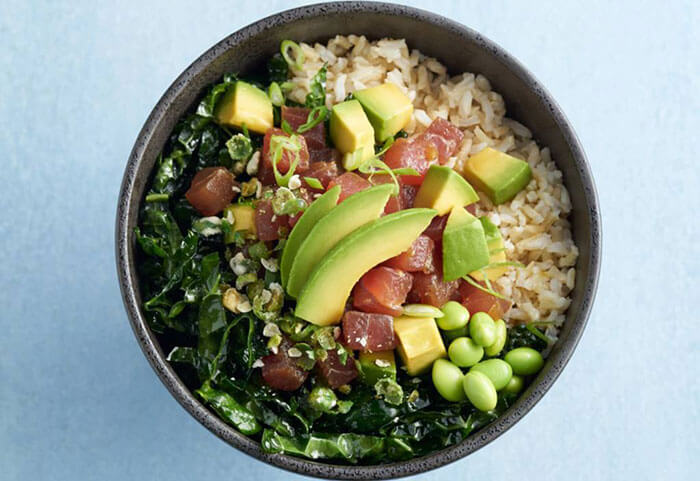 Poké Rok
Poké is a Hawaiian staple containing raw pieces of seafood coated in a tangy or spicy marinade and garnished with something like seaweed, cucumber, edamame, avocado and/or tobiko. Typically this would be served in a bowl over rice and greens, but at Poké Rok they conveniently wrap as a 'sushi burrito.' Essentially it's a big sushi roll that you don't cut up and can be described as Hawaiian poké with a Japanese twist. What makes it special is the selection of sauces such as traditional sesame soy, but also more adventurous options like mango habanero or sweet wasabi and ponzu. What's even better is that they dish up mouth-watering acai bowls made with antioxidant-rich berries and topped with granola, banana, blueberries, strawberries, coconut, walnuts and chocolate chips.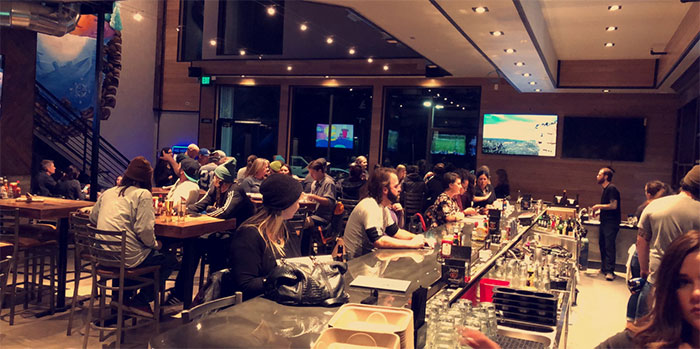 The Woods Restaurant & Bar
The new Woods Restaurant space boasts two stories – the bottom floor hosting a fully redone interior design, comfortable dining tables, a full-service bar, and large televisions for sports games. Upstairs, there will be a walk-up bar, space indoors and outdoors for live music, intimate seating space, and a refinished outdoor patio to "immerse in the atmosphere."
Tahoe Foodie Pics on Instagram