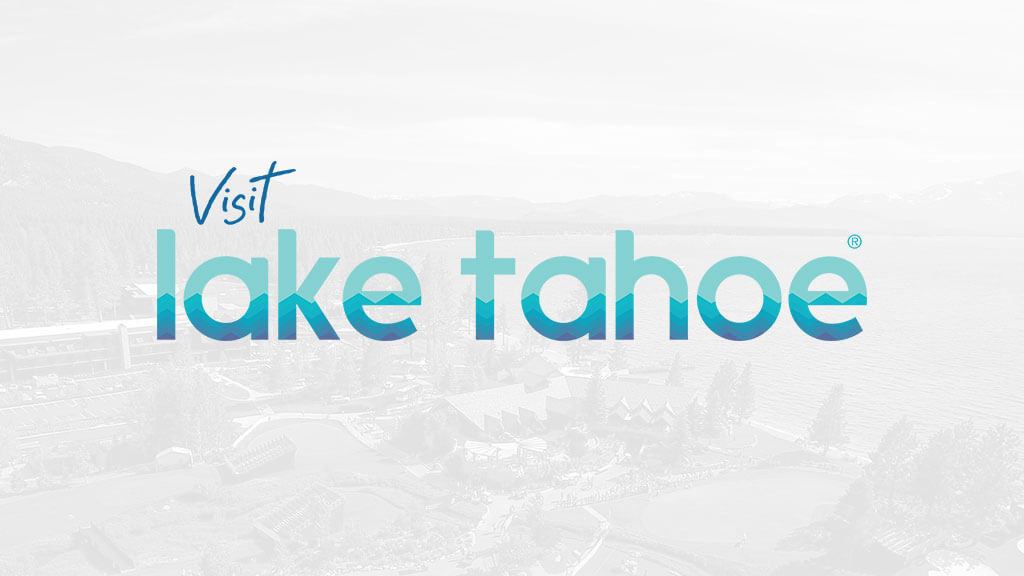 Introducing… Visit Lake Tahoe
Lake Tahoe Visitors Authority is now officially Visit Lake Tahoe. Formally Tahoe South, Visit Lake Tahoe offers unmatched Awe (and then) Some experiences for meeting groups.
Whether it's your first trip or you've been coming to Lake Tahoe for years, when you first see the lake and take in its beauty, magnitude and majesty, it fills you with awe. Here, you're transported into a Tahoe state of mind. But Tahoe is more than just a pretty place.
It's a welcoming destination, perfect for making lasting connections, and one that's ideal for hosting productive meetings, conferences, and events. Here, there's a location just right for your group's needs, with more than 10,000 hotel rooms, 20 meeting and convention properties and over 100,000 square feet of meeting space.
So what are you waiting for? Our local experts are available to assist you with all the details of your agenda, and can provide you with a wide range of meeting services to make planning quick and easy. Reach out to our team and get started on crafting the ultimate meeting experience.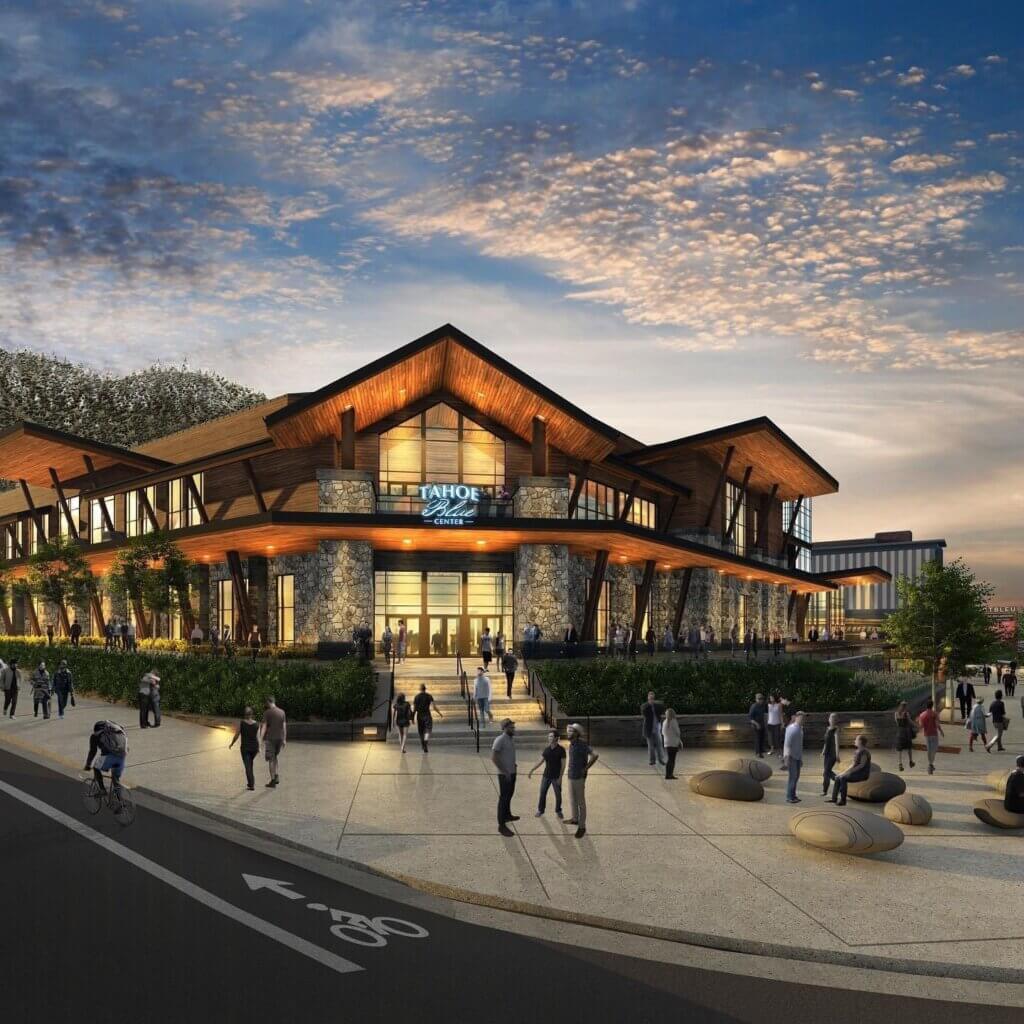 The New Tahoe Blue Center
Scheduled to open in July 2023, the Tahoe Blue Center represents an entirely new level of meeting, convention and entertainment possibilities. The two-level design features 132,000 sq. ft. of flexible space and includes facilities for every need.
Stage Events
5,000 seats for meetings, concerts, pageants and graduations
Floor Events
150 10'x10' booths or 1,600 seats for trade shows, exhibitions and banquets
Meeting Facilities
10,000 square feet of total space with 7 flexible meeting rooms
The multi-purpose venue also features flexible arena space for a variety of sports, including basketball, ice events, wrestling, gymnastics, pickleball, volleyball and more.
NHL regulation-size ice rink with seating for approximately 3,900 spectators
An NBA regulation-size basketball court that can also be used as a volleyball court with seating for approximately 4,650 spectators
27,000 sq ft of open floor space for events such as wrestling, gymnastics and cheer with seating for approximately 2,800 spectators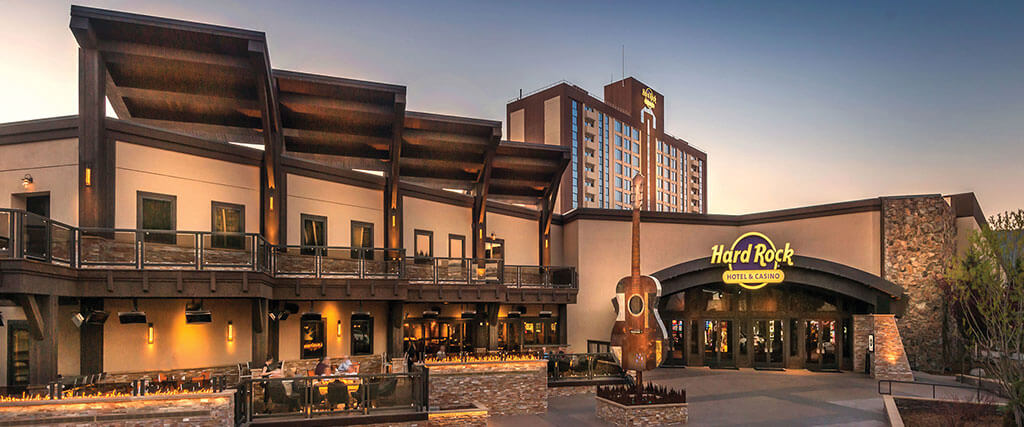 New & Re-Branded Lake Tahoe Hotels
At Bally's Lake Tahoe Casino Resort, meeting attendees can effortlessly go from conference to cocktail party in a flash. Formerly MontBleu, Bally's features over 430 rooms, a 45,000 square-foot casino and spa, and Tahoe's only AAA 4-Diamond Restaurant, Ciera Steak + Chophouse. And for meeting groups, the casino resort boasts a 10,000 square foot grand ballroom with floating walls as well as a variety of customized meeting services.
Remodeled and renovated, Hard Rock Lake Tahoe offers meeting groups the ability to work and play hard in a picturesque setting. The property features 539 rooms rooted in rock 'n' roll aesthetic and 14,300 square feet of meeting and convention space. Guests will also have access to a 25,000 square foot casino, a variety of live indoor and outdoor entertainment, four restaurants and a number of bars.
A short walk from Heavenly Village, Desolation Hotel is a relaxed micro-resort that features a one-of-a-kind mix of modern conveniences, eco-luxury, Japanese tranquility and Scandinavian designs. The 21-room hotel offers guests a heated saltwater pool, a spa, an onsite restaurant and bar and private beach access.
Opening August 2022, Hampton Inn & Suites South Lake Tahoe features 120 rooms and is located less than a mile from the beach, Heavenly Village and Heavenly Gondola Run. The hotel's amenities include an indoor heated swimming pool, hot tub, fire pit, restaurant and lobby bar with six on-tap beers and wine.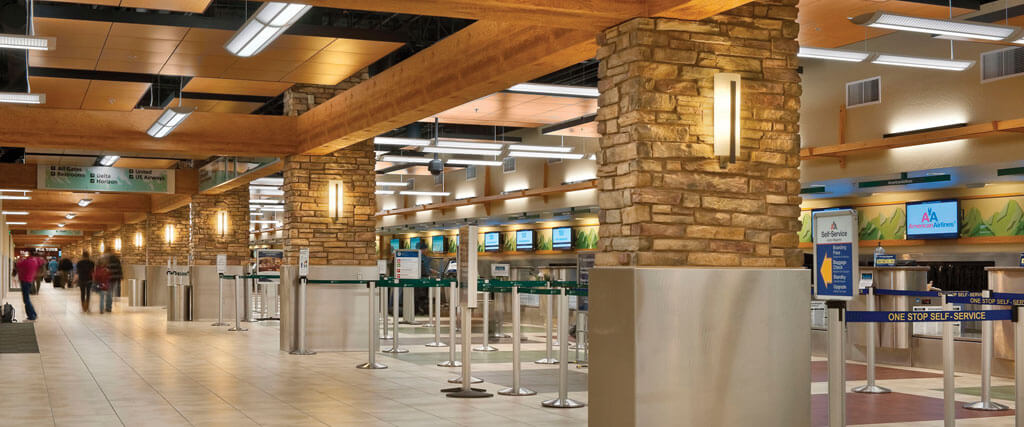 New, Non-Stop & Affordable Lake Tahoe Flights
Reno-Tahoe International Airport (RNO), Lake Tahoe's closet airport, is now served by eleven airlines and offers more than 130 nonstop flights, many of which are new.
ExpressJet Airlines' "air-hotel-adventure" leisure brand, "aha!" is now offering eight nonstop flights from Reno-Tahoe International Airport to cities across the western United States.
New Delta Air Lines flights include three daily direct flights between LAX and RNO.
United is now offering a new nonstop flight between Houston and Reno. The flight is once per day, seven days a week.
American Airlines has resumed its nonstop daily flights from LAX to RNO. Alaska Airlines is also now offering two daily flights from LAX to RNO.
Southwest Airlines is now offering direct flights between San Diego and Reno and has resumed direct flights between Chicago and Reno, San Jose and Reno.
JetBlue has resumed a direct flight between JFK and RNO.
Allegiant Airlines is now offering nonstop service from Orange County to Reno and Las Vegas and Reno.
Feeling the Pull Yet?
No matter what you do once you get here, scheduling your meeting is the first step toward your group's unforgettable experiences. Reach out to our team or submit an RFP to get started on crafting the ultimate Lake Tahoe meeting.