The smell of campfire at night and fresh brewed coffee in the morning, coupled with the thrill of outdoor adventure always gets me excited.
Growing up, camping was my family's favorite thing to do in South Lake Tahoe. Our friends would roll in with their camper while my family would pitch a tent. I want my kids to experience nature's paradise the same way I did. RVs, cabins, tents, and open-air settings – it's all part of my master plan.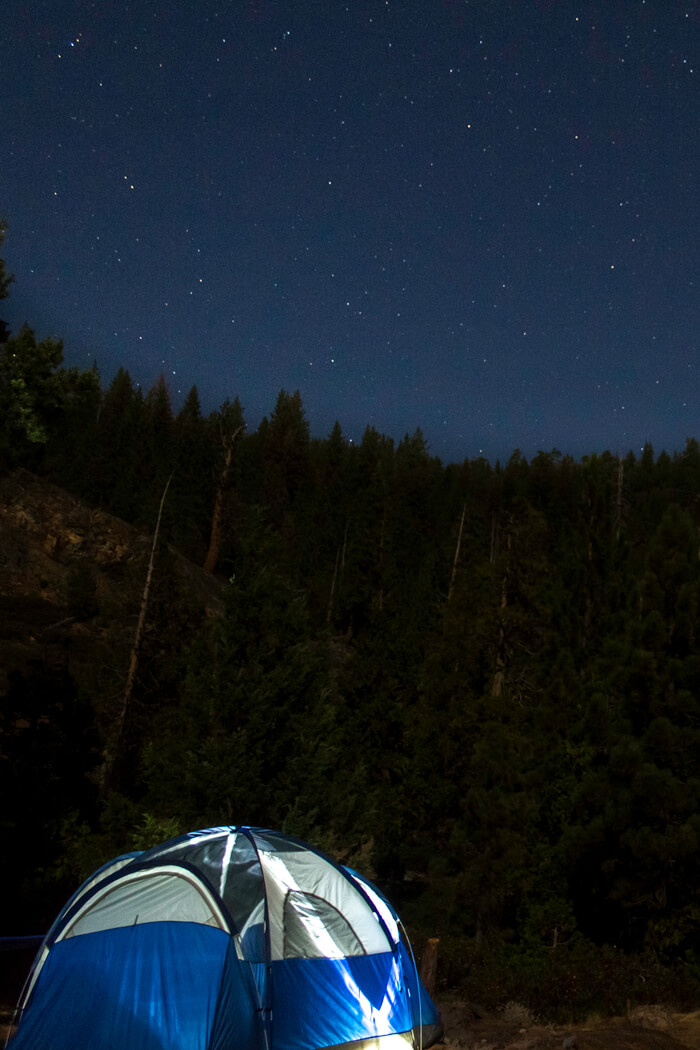 Below are the top five sites on our summer camping tour.
Zephyr Cove Resort offers the best of both worlds, a campground, and rustic resort. The lakefront location, sand volleyball courts, boat rentals, MS Dixie II Cruise, and outdoor bar put Zephyr Cove at the top of my list. The campground has 93 RV sites, 47 walk-in sites, and 10 drive-in sites. And if you're anything like me, you will take advantage of the free Wi-Fi.
Campground by the Lake is the second stop on our tour. Here we plan to sleep in a furnished tent cabin with a front deck. Each site has a place to barbeque, fire pit and picnic table. You can also rent a cozy cabin, pitch a tent or bring your camper. There's an on-site camping store and plenty of outdoor recreation nearby.
Camp Richardson Historic Resort & Marina is nestled among towering pine trees along the south shore of Lake Tahoe. Nicknamed "Camp Rich" by the locals, this is the campsite I've been talking about visiting for years. It has more than 200 tent sites in two different campgrounds and 100 RV sites. The views are said to be spectacular and the resort offers plenty of daytime activities.
D.L. Bliss State Park is a favorite campsite among mountain bikers and hikers. I can hardly wait to hit the trails for a morning run and take the kids on an adventure hike. The kids will be most excited to bring our dog. This campground also features 168 sites, RV facilities, showers, and flushing toilets.
Blue Lakes will be the last stop on our camping tour. Located in Alpine County, a short drive from South Lake Tahoe, Blue Lakes has two campgrounds. It's a hotspot for fishing, boating, and other outdoor recreation.
Where are you planning to camp this summer?
Camping Lake Tahoe on Instagram