If you're looking to get onto the trail for a short, peaceful hike, try the Spooner Lake Loop. It's great for all ages — and your pup! The trail is flat and loops around Spooner Lake with a distance of 2.1 miles. The lake lies around 7,100 feet above sea level and there are several benches for open lake views and a quick rest if you might need one.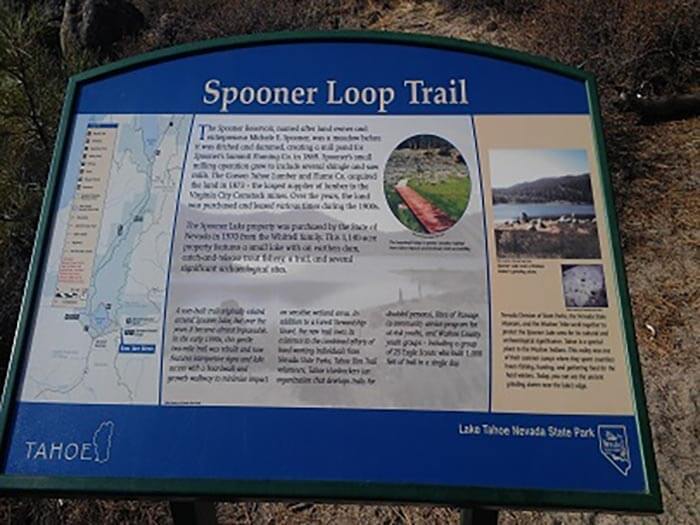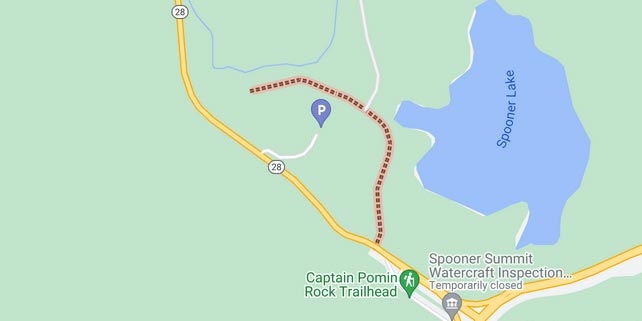 I took Jill, my brindle pitbull, on this hike in early November. Leaving in the morning, I packed up my Granite Rocx backpack and we were on the trail in seconds. We literally were the only ones on the trail. The water level in Spooner Lake is super low right now, so it's a great place to take your dog and let her run on the beach. As you circle around the lake, you will see an abundance of wildflowers along with stands of aspens. I was surprised to see as much snow on the trail as I did, but nothing that would prevent us from hitting the trail again this fall.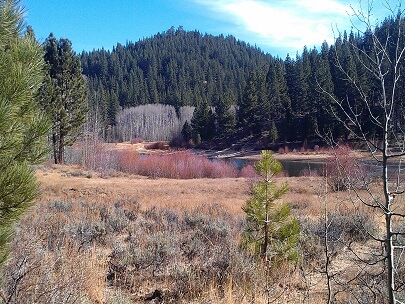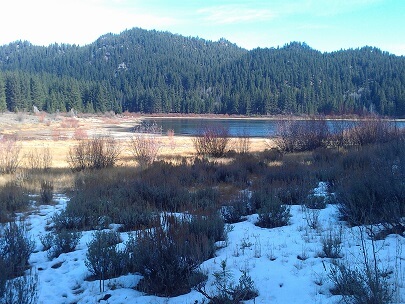 Spooner Lake is popular for fishing as well. With such easy access, it makes sense to throw your rod in the car and drive up there for a few hours. In the summer you will see fly fishermen all around the lake. During the fall, there usually aren't too many people up there, so it's a great time to go and escape the crowds.
The Spooner Lake parking lot is located off Highway 28. From the South Shore, head north on Hwy 50, and turn left onto Hwy 28. The entrance to the parking lot is on the right. There is a nominal fee to park in the lot, but it offers the easiest access. People also park alongside Hwy 50 – look for the wider pullout and please use caution and common sense, as you are on a highway.
From Spooner Lake, you can access several more trails and popular Marlette Lake or the Flume Trail. However, if you're looking for a quick outing, spending time with the family or just a peaceful walk, get out to Spooner Loop Trail.
Check out Hiking Lake Tahoe on Instagram