Discover this 0.7-mile out-and-back trail near Homewood, California. Generally considered an easy route, it takes an average of 26 min to complete. This is a very popular area for birding, hiking, and snowshoeing, so you'll likely encounter other people while exploring. Dogs are welcome and may be off-leash in some areas.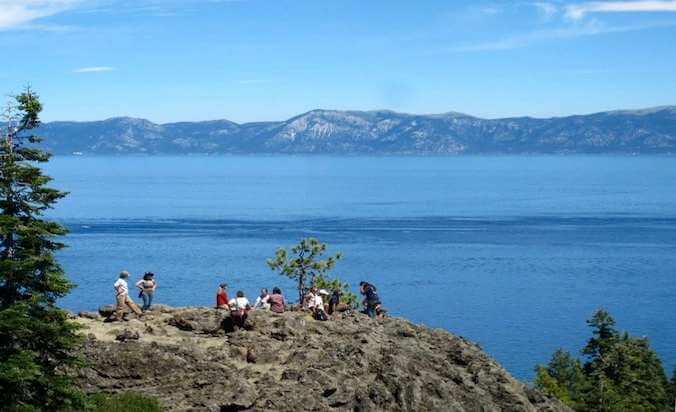 Hiking to Eagle Rock is simple. Follow the well-traveled trail for approximately .4 miles, and you'll reach the top.
There is a fork at about a quarter of a mile up the trail, but it's easy to problem solve because the trail to the left goes downhill (toward Blackwood Canyon and Barker Pass Road) while the trail on the right goes uphill. Take the trail on the right and continue hiking uphill.
Eagle Rock Trail
3370 W Lake Blvd, Homewood, CA 96141