Fly Fishing Hotspots Around South Lake Tahoe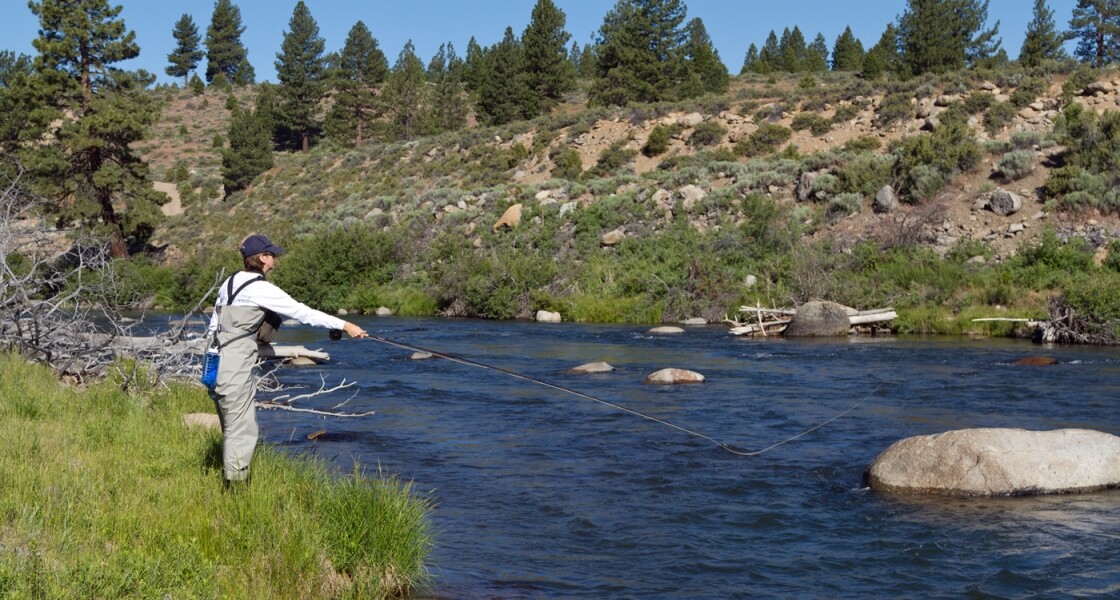 Lake Tahoe is centered among some of the best fly fishing areas in the Sierra Nevada.
We call it the Golden Circle of trout fishing!
To the north we have the Truckee River System known for its Trophy Trout and catch and release sections.
The Little Truckee River, a tributary to the main Truckee, is one of my favorites during the spring months. It is a Tailwater fishery with controlled flows and always seems to fish well during the run-off months when the Freestone Rivers are high and muddy from snowmelt.
Just to the south of Lake Tahoe is the Carson River Watershed originating from the mountains throughout Alpine County and flowing eastward into the Nevada desert where it disappears into a natural sink. The East Fork of the Carson River is the main fishery and has approximately seven miles of catch and release only waters and miles of regular trout regulation waters.
A little further south and along the Eastern Sierra lays the East and West Walker Rivers which flow out of the Sawtooth Range. The East Walker River below Bridgeport Reservoir stays open year-round and makes for some great winter fly fishing.
There are numerous other lakes in the Tahoe area that have wonderful fly fishing.
Heenan Lake is one of my favorites and is located on Monitor Pass just outside the town of Markleeville, CA. Heenan is a catch and release only lake and is also home to the Lahontan Cutthroat Trout. Float tubing is the best way to catch these magnificent fish up to 40 inches.
Caples Lake in Alpine County is another favorite.
Spooner Lake at the junction of Hwy 28 and 50 in Nevada is fantastic, of course
Lake Tahoe is the ultimate fishing destination.
For information on guided fishing trips and equipment, check out Tahoe Fly Fishing Outfitters in South Lake Tahoe.
Check out Fishing in Lake Tahoe on Instagram