Virginia girl visits Lake Tahoe
By Kathryn Young
I look back on another summer come and gone, and I have to admit it was one to remember. Since I was young my parents have taken me on mini-vacations to visit all of the state capitals. This year Nevada made the list – No. 37. We did the educational bit in Carson City and made our way to South Lake Tahoe, where the real fun began.
Lake Tahoe offers great outdoor activities. I'm big into adventure sports and being out on the water. I compete in freestyle kayaking challenges, so a day on Lake Tahoe is my idea of a fun. I was pretty stoked to give standup paddle boarding a try. The water was perfect, not choppy like the river rapids back home.
After my adrenaline rush wore off, my friend Emma and I soaked up the sun with our noses in a book. It was nice to take it all in and just relax. We were both in awe of the pristine lake and mountain views. We kept saying it felt like paradise.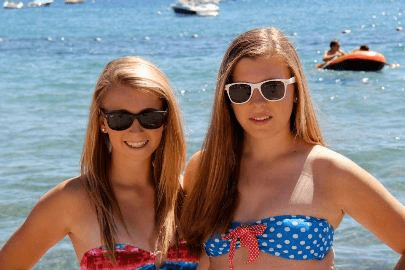 In the evening, we made s'mores poolside and hung out with some of the other hotel guests. I remember thinking the weather was perfect, not hot or humid. Everyone crowded around a big bonfire and talked for hours. The atmosphere was incredible and all of the people we met were so nice. It sure made for a memorable experience.
Overall, I had a blast in Lake Tahoe and can't wait to go back. There are so many other things I want to experience.
Kathryn Young is a high school student from Virginia, new blogger and fan of Lake Tahoe.