The Big Dip Polar Plunge Charity Event
April 9, 2022
10:00 am - 2:00 pm
Join us for our annual polar plunge charity event, The Big Dip 2022.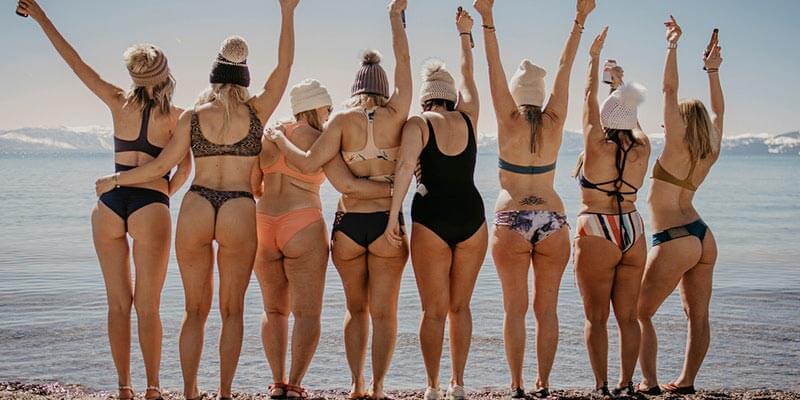 There's no better way to jump into freezing Lake Tahoe than with a bunch of Strangers! This year all proceeds will be donated to Clean Up the Lake; a local non-profit committed to keeping our magical Lake Tahoe clean and pristine!
Mark your calendars and get ready for some extra fun happenings this year! Your donation includes a ticket to the dip PLUS a rad swag bag stuffed with tons of local goodness! Even more… this year we've partnered with Wandering Wyld for a curated marketplace for our strangers sip + shop + dip… and party!
Meet us at our new host location this year, The Coachman Hotel, in South Lake Tahoe. Event runs 10:00AM-2:00PM… we dip at 1:00PM! You'll need your swimsuit, yoga mat, warm clothes for after if you plan to dip!
Something extra special… if you're looking to make a little getaway out of your dip trip, mention you're with Strange Bikinis and get a discount on rooms at this super cute boutique hotel!