South Lake Brewing Company 6th Anniversary Celebration
May 27
12:00 pm - 9:00 pm
Saturday, May 27, 2023, 12:00 pm, South Lake Brewing Co Sixth Anniversary Celebration, Memorial Day weekend marks six years from our Grand Opening, which means it's time to celebrate once again!
Join us for a weekend of live music, food truck, games, and delicious cold brews of course!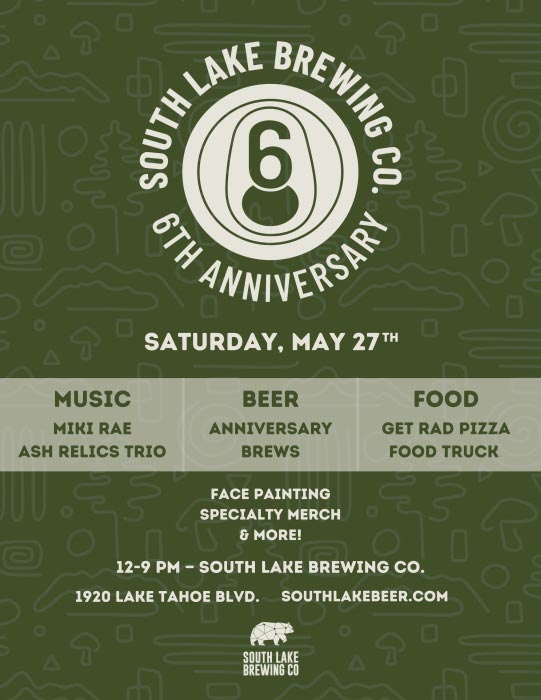 On Saturday, May 27th, Get Rad Pizza Food Truck will be our on-site food vendor. Saturday will also be filled with live entertainment from Miki Rae and the Ash Relics Trio.