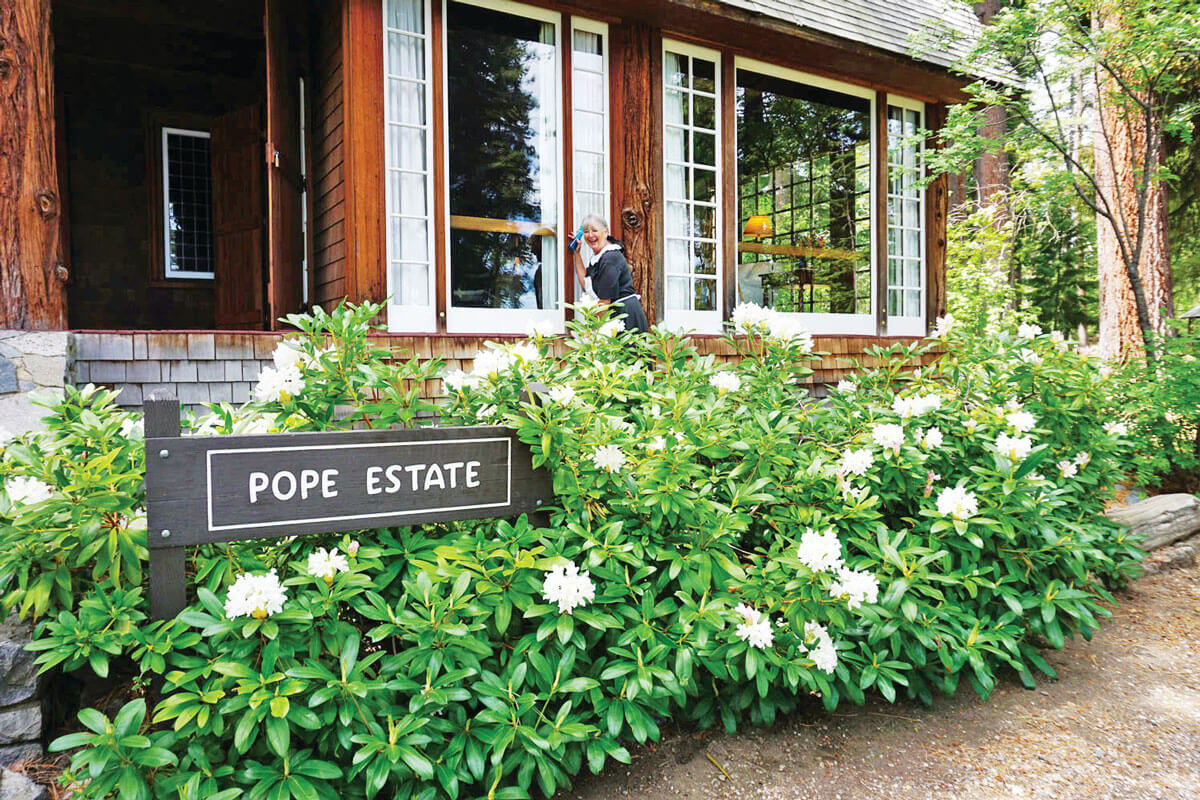 Pope House Tour at the Tallac Historic Site
Built in 1894, the Pope House is among the oldest standing structures in the Tahoe Basin. Once a private residence for the most affluent of San Francisco's elite, today the house is part of our national public lands heritage.
This docent-guided tour traverses the entire 5,000sq ft. house, plus the servant's kitchen and dining area. Learn about the people behind the opulence, about Lake Tahoe's history and development, and about the oral legends of the Tallac Historic Site. Listed on the National Register of Historic Places for its architecture and construction methods, there is only one house like it.
The Pope House tour is 1 hour and 15 minutes long, and is offered 2 times per day.
Schedule
Wednesday – Sunday, 11:00 am and 2:00 pm.
$16 Adult Suggested Donation. $8 Children (Ages 5-12). Children 4 and under are free. Are you a senior (65+), student or military attending a Pope House Tour? Visit the Tallac Museum Gift Shop to receive a $3 off voucher!
Tickets are also available in advance in person at the Tallac Museum Gift Shop, Hwy 89 past Camp Richardson (530) 541-5227. More information here.
In Partnership with the US Forest Service, The Great Basin Institute offers interpretive programs and special events from May to October. Availability depends on staffing, and schedules may vary from year to year. Learn more about some of our popular programs below! All proceeds directly support historic interpretation and preservation.