Optimists Club's Kids Fishing Derby at Sawmill Pond
June 3
8:00 am - 12:00 pm
The South Lake Tahoe Optimist Club's annual kid's fishing Derby at Sawmill Pond will be held on Saturday, June 4, 2022, from 8:00 a.m. to 12:00 p.m.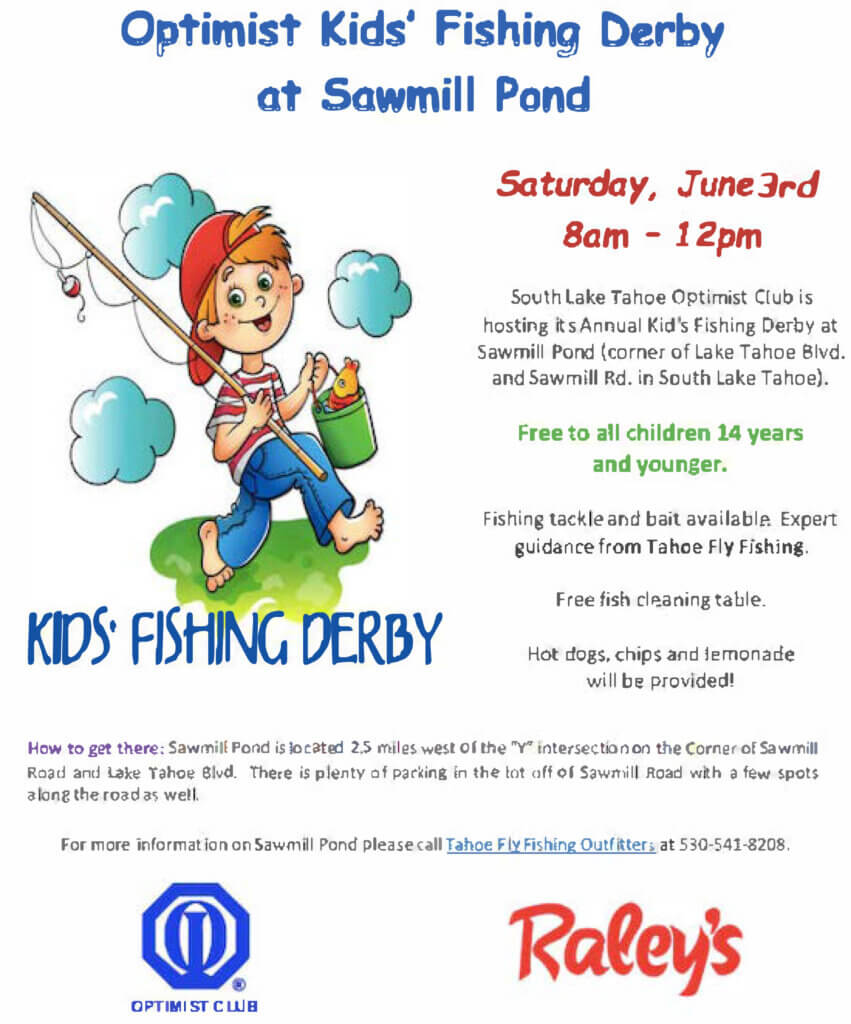 This event is free for all children 14-years-old and younger.
Fishing tackle and bait are available for free, or participants can bring their own. There will be some experts on hand to provide guidance on how to catch the best fish.
Optimists will be serving free hot dogs and lemonade to the kids.
The event is being sponsored in part by Raley's.