Nevada State Fair – Mills Park in Carson City – June 1-4, 2023.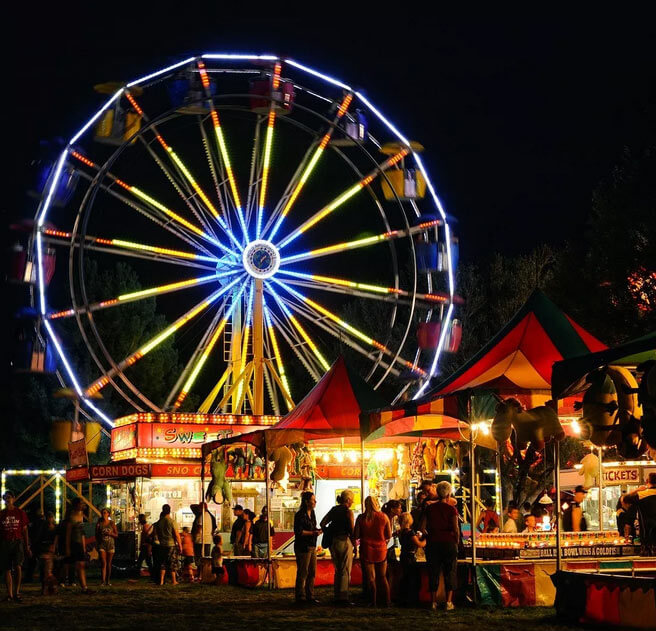 Nevada State Fair returns to Carson City, Nevada's great capital. Four fun filled days of entertainment, carnival rides, culture, music and so much more. June 1-4th, the Nevada State Fair is proud to celebrate our great State of Nevada. Come on out and enjoy our beautiful June weather with a full day of activities at Mills Park.
Thursday June 1st: 11am – 10pm
Friday June 2nd: 11am – 10pm
Saturday June 3rd: 11am – 10pm
Sunday June 4th: 11am – 10pm
Free to the public – no entry fees. Nevada State Fair is an outdoor event.
*Dogs are allowed on leash only.
*Entering and/ or leaving the venue with alcohol is not permitted.
More info: www.NevadaStateFair.org
The Nevada State Fair was originally founded in 1874 and had been Nevada's longest-running event. The Board of Directors for the Nevada State Fair met on Tuesday, March 8th, 2011 and decided to close, ending a 136-year run (1874-2010). In August of 2013, a completely new Nevada state non-profit company was formed to continue the legacy. With collaborative efforts from both state and private sectors, the Nevada State Fair is welcomed back and is pleased to be held in Carson City.