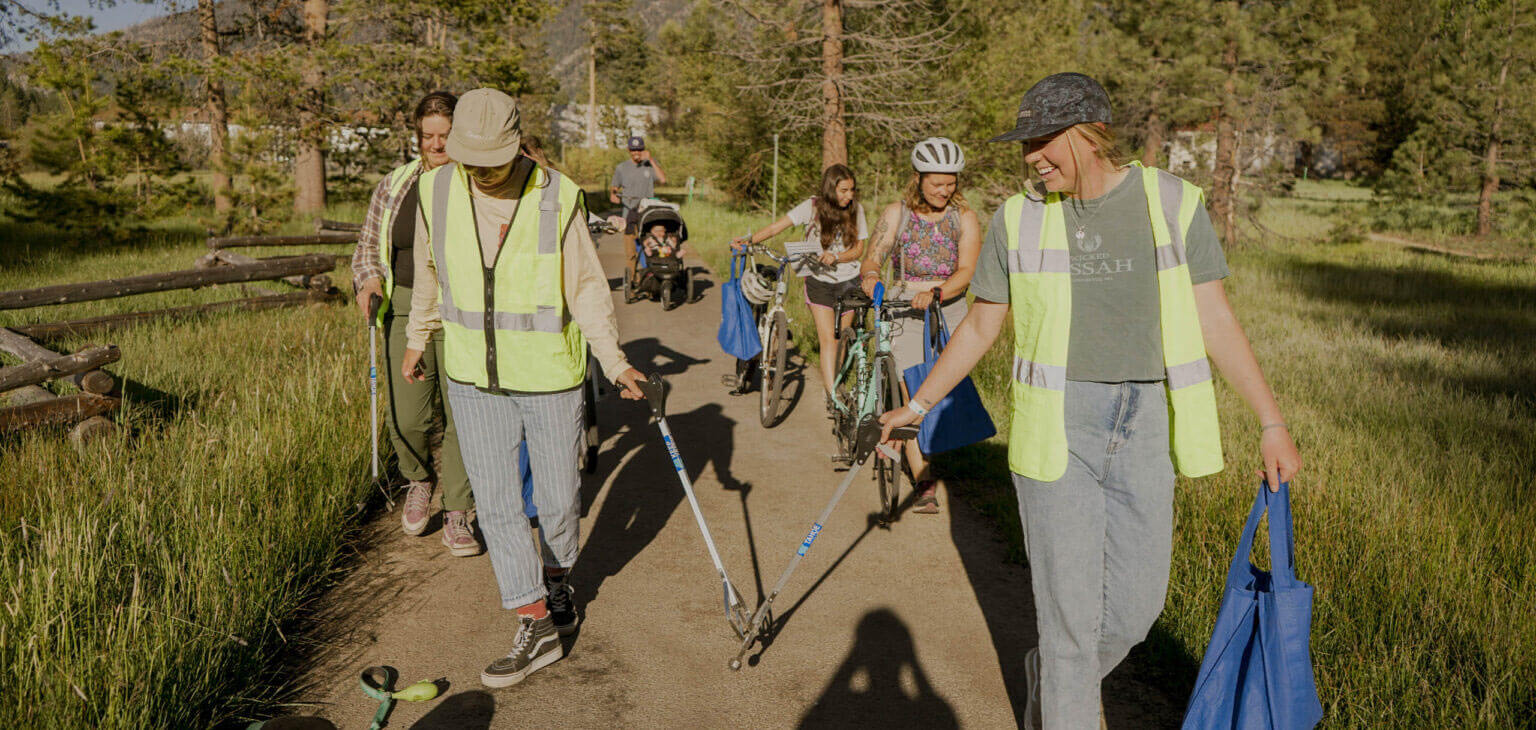 Join us as we celebrate the Tahoe Bike Challenge with a community BIKE PATH CLEANUP event on Thursday, June 1st from 5:00-7:30 pm with a post event celebration from 7:30-8:30 pm.
Volunteers can meet at one of three locations throughout South Tahoe to pick up litter from the areas around our bike paths. Following the cleanup we will all meet at The Hangar for post event fun, food, and happy hour drinks.
Volunteers are encouraged to ride their bikes, scooters, skateboards, or walk to the event!
Cleanup locations include:
Upper Truckee River Bike Path – meeting location at Motel 6 parking lot (2357 Lake Tahoe Blvd)
Trout Creek Bike Path – meeting location at Lakeview Commons (corner of Lakeview Ave and Hwy 50
The Y Area Bike Path – meeting location at Clean Tahoe office (2074 Lake Tahoe Blvd)
The event is organized through a partnership between Lake Tahoe Bike Coalition, League to Save Lake Tahoe, Clean Tahoe Program, & TRPA. Special thanks to South Tahoe Refuse & Recycling for waiving the dump fees for the event.