Great Sierra River Clean up of Lake Tahoe
September 17, 2022
9:00 am - 12:00 pm
The Sierra Nevada Alliance is hosting the annual Great Sierra River Cleanup from 9:00 a.m. to noon on September 17, 2022, at dozens of locations throughout the Sierra Nevada.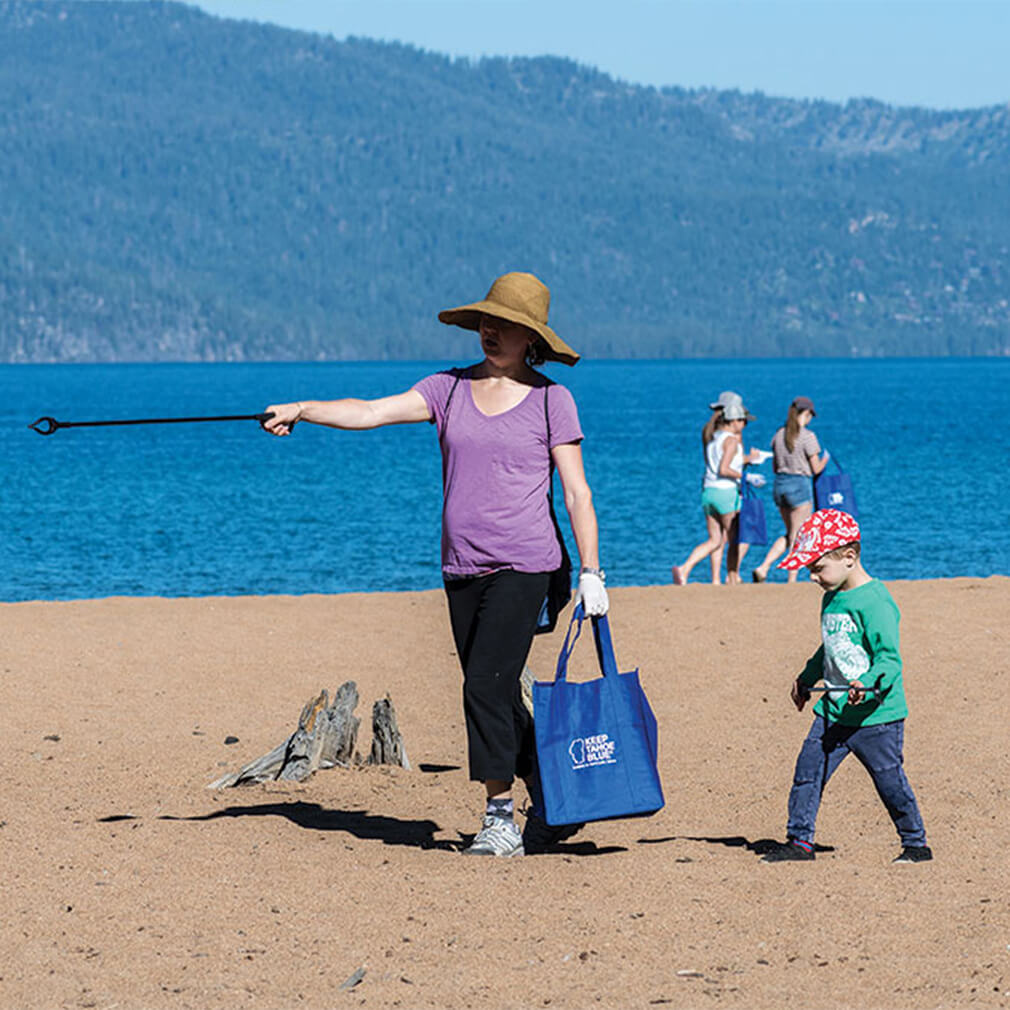 Volunteers will converge on watersheds across the region to haul away cigarette butts, plastic bottles, aluminum cans, party remains, pet waste, and more.
Hosted for many years by the Sierra Nevada Conservancy, the Alliance is now taking the reigns of this regional event. They hope to attract hundreds of volunteers for a fun and worthwhile day at bodies of water across the Sierra and its foothills. With over 15 cleanup sites already registered, organizers would love for more volunteers to sign up to clean up and manage all the trash they're finding in the watersheds.
The Great Sierra River Cleanup is part of the California-wide Coastal Cleanup Day.
"The Sierra Nevada Alliance is very excited to host this important regional event this year, and to continue the statewide effort to reduce plastic pollution and litter in and around our Sierra waterways," said Alliance Development & Community Engagement Director Jennifer Marshall.
Volunteers may visit sierranevadaalliance.org/gsrc, to find a cleanup site nearby. Contact the Alliance by phone at 530-542-4546 or by email greatsierrarivercleanup@sierranevadaalliance.org
The Great Sierra River Cleanup is about much more than picking up trash. It's a day for Sierra communities – and those from all over California – to demonstrate their desire for clean water and healthy rivers.