Boarding for Breast Cancer at Sierra-at-Tahoe
April 3, 2021
9:00 am - 4:00 pm
Saturday, April 3, 2021, Sierra-at-Tahoe is stoked to welcome back our friends at Boarding for Breast Cancer (B4BC) + celebrate the 25th anniversary! The Love Your Peaks event will raise funds and awareness for B4BC's breast cancer outreach, education programs and young survivor retreats. Come on out for great energy and tons of fun!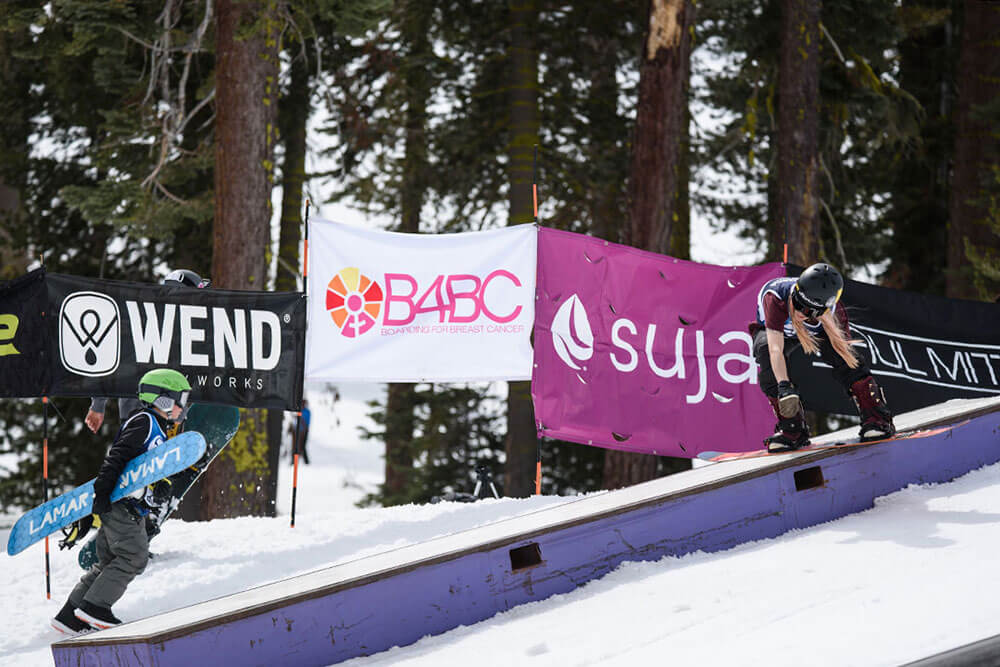 B4BC is thrilled to be back home at Sierra-at-Tahoe Resort, where the first B4BC event was held in 1996, for the final stop of their Shred the Love Winter Series. The event features an all ages and abilities Park Jam, Live Music on the Plaza, a huge Silent Auction and more.
B4BC
Boarding for Breast Cancer (B4BC) is a 501(c)3 non-profit foundation that advocates early detection and a healthy, active, and sustainable lifestyle as the best means for breast cancer prevention. Founded in 1996, B4BC empowers young people to make positive choices that promote lifelong wellness through outreach, prevention, sustainability, and support programs.