June 1 - 30
All Day Event
Tahoe Bike Month will start June 1.
The Lake Tahoe Bicycle Coalition is planning a full calendar of events and is going for a record number of registrations for Tahoe Bike Month.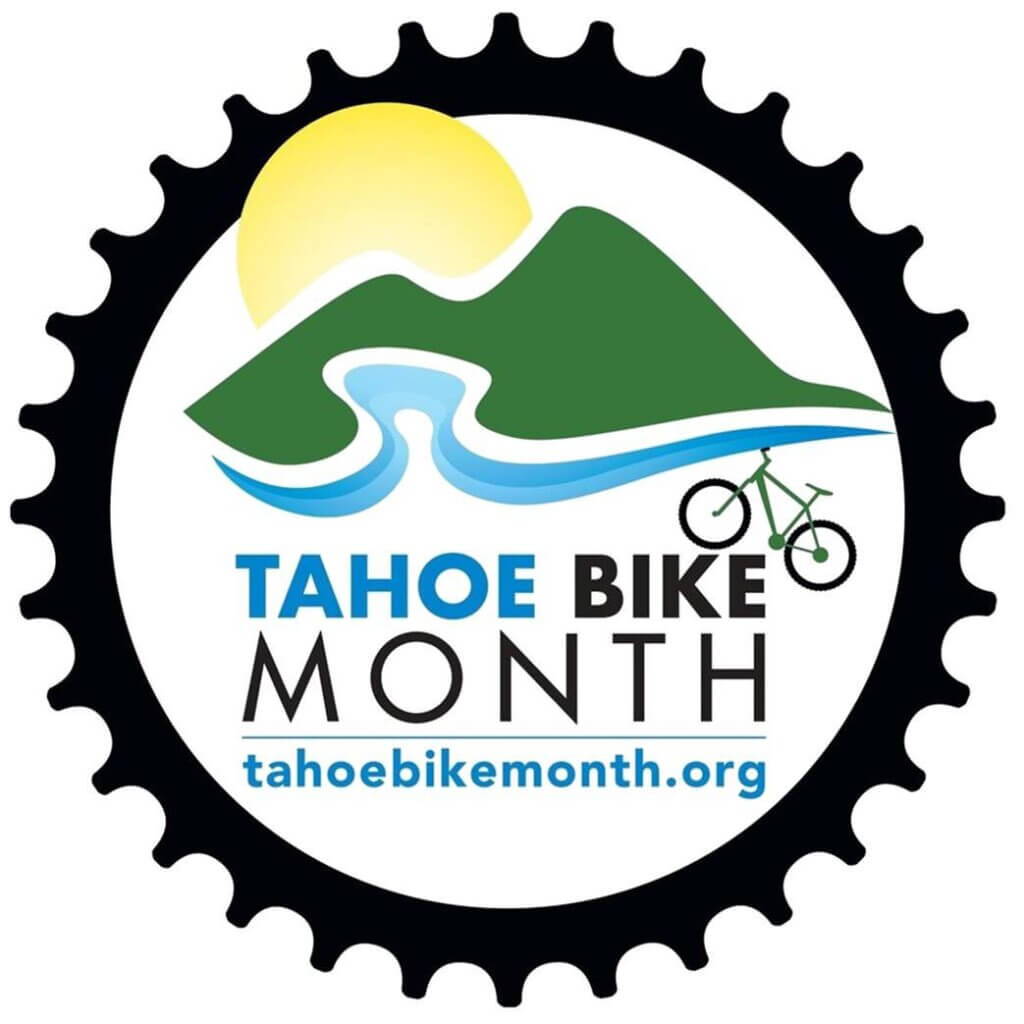 The Lake Tahoe Bicycle Coalition and the Tahoe Regional Planning Agency are hosting another friendly competition to build community and get people out on their bikes. Track your rides with Strava and compete for prizes and badges in all sorts of categories.
Sign up today at https://tahoebike.org/bike-month/!
Earn points for signing up, building a bigger team, and encouraging your friends to sign up too. Then earn points for riding your bike all through the month of June. Each ride is an entry to win raffle prizes donated by local businesses.
Some of the planned activities:
June 1 – Bike Path Cleanup 2023
Kick-off bike month by cleaning up the bike paths followed by a happy hour at The Hangar. The South Shore cleanup is Thursday, June 1st from 5 – 7:30 pm.
June 2nd – Bike Kitchen at the South Lake Tahoe Library
Bring your bike and stop by the South Lake Tahoe Library (1000 Rufus Allen Blvd) for a bike kitchen event! Help us fix up some donation bikes and learn how to tune and repair yours. Stop by 4-7 pm.
June 3rd – Truckee Day Cleanup
Join us for the 20th annual Truckee Day Cleanup on Saturday, June 4th from 8 am–noon. Ride your bike to the cleanup to get a prize!
June 4th – America's Most Beautiful Bike Ride
Bike the West and The Leukemia & Lymphoma Society invite you to participate in the 30th annual America's Most Beautiful Bike Ride around the Lake, one of the most scenic and awe-inspiring rides you will ever experience.
Bike & Walk to School Days
Walk or ride your bike to school to win bike safety prizes! Volunteers will be at schools on select days to pass out prizes.
​Incline Middle School – June 2nd
LTUSD Middle & Elementary Schools – June 7th, 8th, and 9th
June 14th – South Shore Bike to Work Day
Stop by our booth at Lakeview Commons on your way to work to grab some fuel for your ride! Look for our yellow tent 7-10 am.
June 24th & 25th – Tahoe Mountain Bike Festival
Join the Tahoe Area Mountain Biking Association (TAMBA) at the Tahoe Paradise Park on Sunday, June 25th to celebrate mountain biking and help fund future trail projects.
For a complete calendar of Tahoe Bike Month activities, visit https://tahoebike.org/bike-month/
Whether you've been riding bikes for years or are new to joy on two wheels, it's time to dust off your bike and join the Tahoe Bike Challenge! For more information, visit the Tahoe Bike Challenge website and like the Tahoe Bike Challenge on Facebook.