Until you are enjoying the water from a Lake Tahoe boat tour, it's hard to grasp the grandeur of one of the largest alpine lakes, which is surrounded by the Sierra Nevada mountain range.
Tahoe boats the best way to see the lake. So grab a camera, bring your sunscreen, and climb aboard one of my favorite Lake Tahoe boat tours this summer.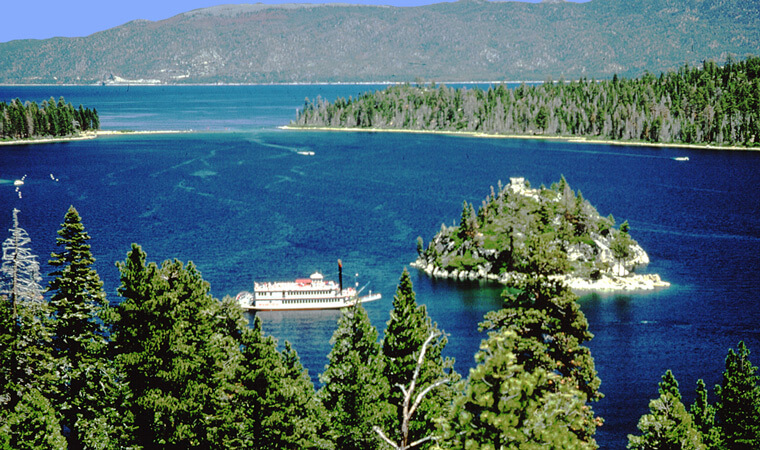 If you're visiting Lake Tahoe for the first time, you must experience a traditional paddlewheel Lake Tahoe boat tour. The M.S. Dixie II departs daily from Zephyr Cove Resort and holds 500 passengers, making it the largest vessel cruising Lake Tahoe. Emerald Bay is the destination, making the out and back around 2 1/2 hours.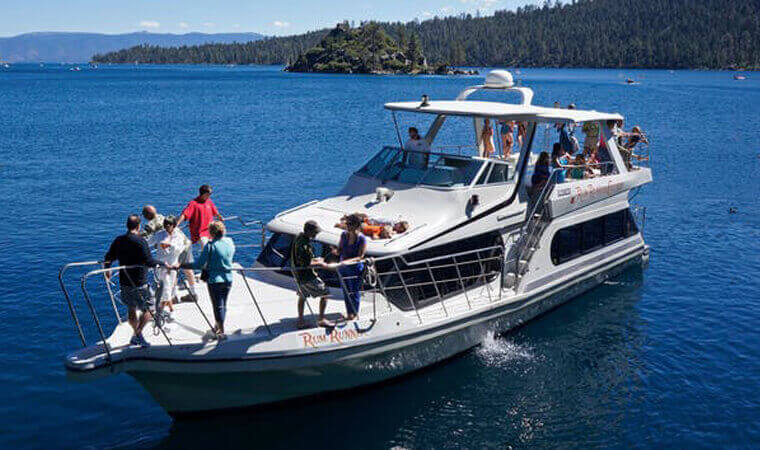 The Rum Runner is the newest South Lake Tahoe boat tour. The 55-foot yacht is equipped with two decks, one enclosed and the other wide open for great viewing. Be sure to bring your own snacks aboard, while the Beacon Restaurant supplies its famous Rum Runners and other beverages for purchase.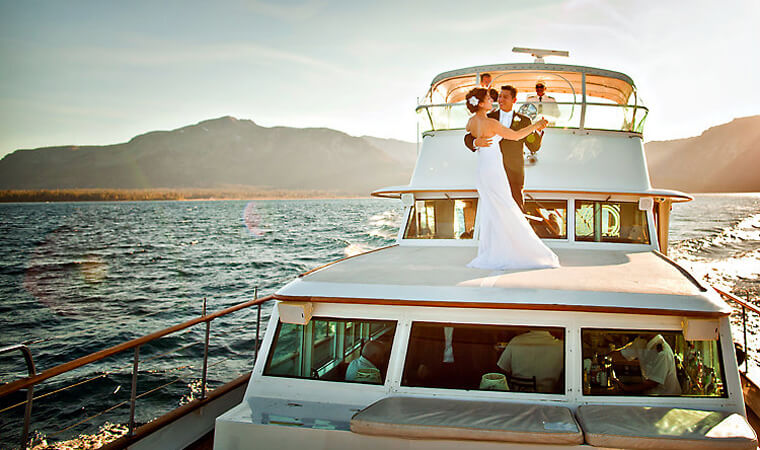 This yacht has been around the world and is now cruising Lake Tahoe. Measuring 70-feet, the Tahoe Bleu Wave is ideal for large groups (up to 50). It has a fully stocked bar with fireplace, private lounge, stateroom, fly-bridge, spacious party bow, climate controlled indoor facilities, and plenty of space to take in Tahoe's incredible sunsets.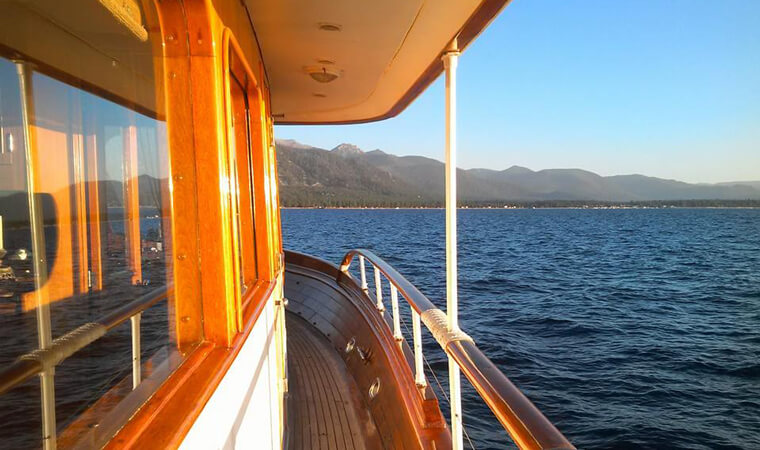 This lake cruiser is all about luxury. Built in 1959 for the 3M Corporation, the Safari Rose is a classic yacht that glides effortlessly across Lake Tahoe. This 80-foot vessel features a dining room, plush couches, heated salon, fully-stocked bar, enclosed fantail, sun deck and a cozy fireplace.
No matter which Lake Tahoe boat tour you choose, touring the lake on a cruise is one of the best ways to experience the size and beauty of Lake Tahoe.
Check out Boating Lake Tahoe on Instagram