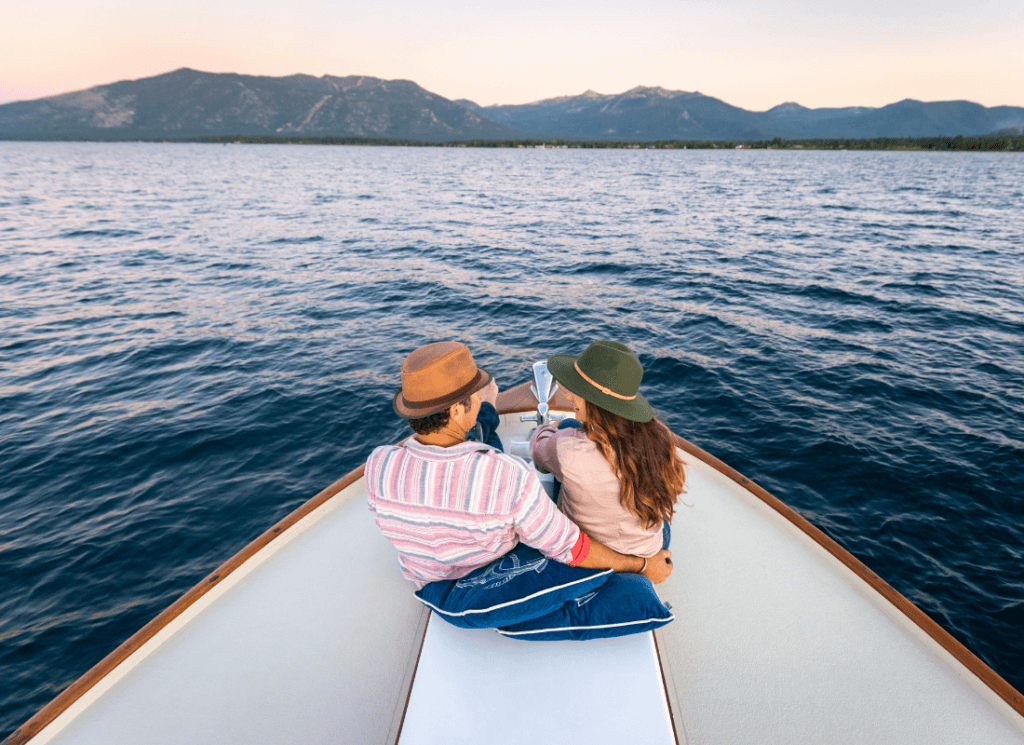 Summer may be winding down, but there's still plenty of fun in the sun waiting for you along Lake Tahoe's south shore. There's more to this special place than pure outdoor recreation, though. Check out our ideas to see a different side of Big Blue.
Heavenly Village Summer Concert Series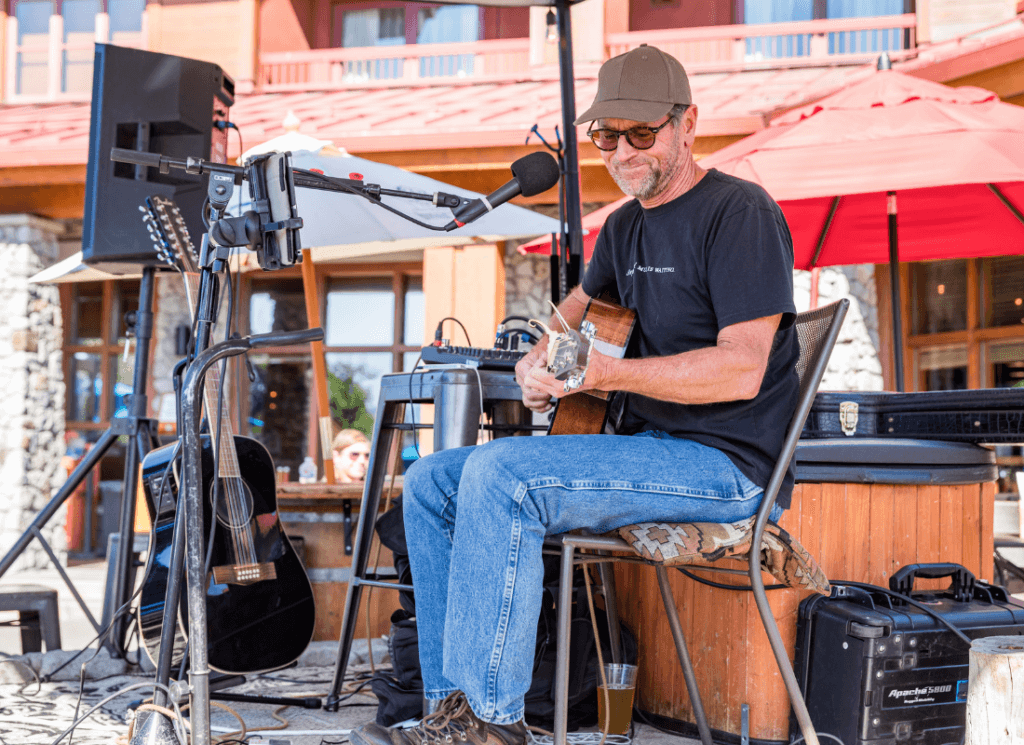 The Shops at Heavenly Village will host free outdoor concerts every Friday and Saturday evening – Memorial Day Weekend through Labor Day – from 5:45 to 9:15 pm. Their concerts are free of charge and welcome to all friends, families, and solo wanderers alike. These concerts are perfectly timed to watch the sunset. It's not too early or too late, making it perfect for both early birds and night owls. Being located at The Shops, you can indulge in some retail therapy before or after the concert. From boutique stores to nice restaurants, the options to compliment your evening are endless.
Ready for some good times in the Heavenly Village? Mark your calendar and get ready for some scenic, foot-tapping fun!
Bike Big Blue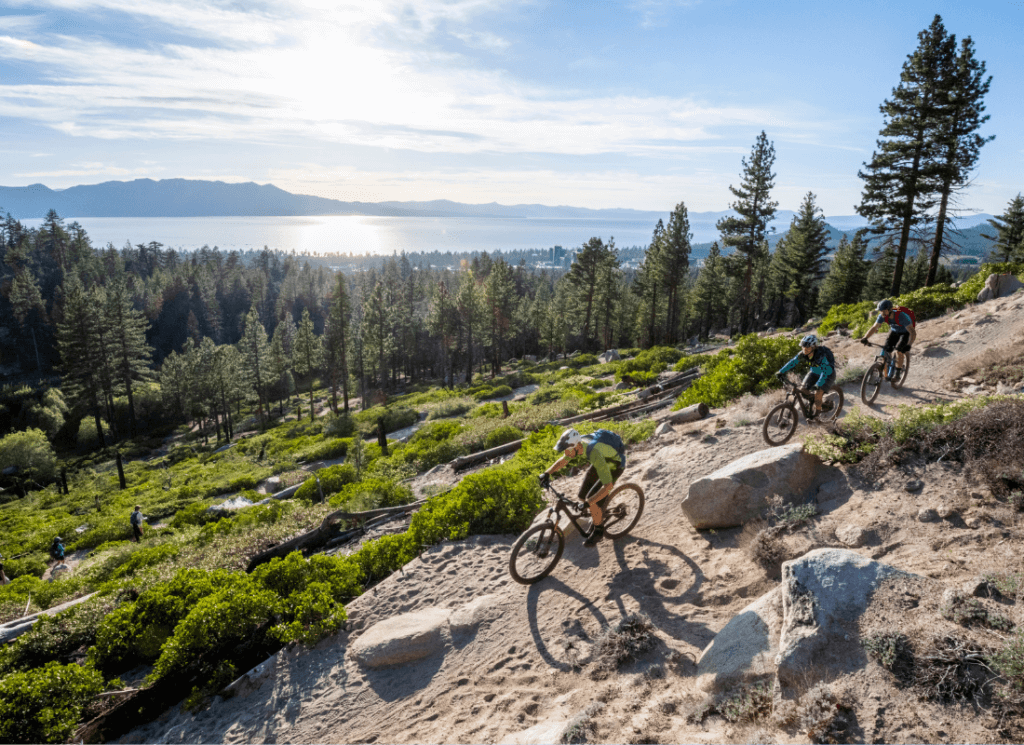 In September, South Lake Tahoe becomes a haven for bikers. As summer turns to fall, the already stunning trails and roads around Lake Tahoe become full of changing foliage, making the views even more breathtaking. The mountainous terrain offers a range of challenges for mountain bikers, with trails through dense forests, along ridge lines, and beside beautiful streams. Meanwhile, road cyclists can enjoy the relatively cooler temperatures while cruising the scenic roads around the lake. The combination of high altitude, pristine nature, and a network of well-maintained paths makes biking in South Lake Tahoe this September a memorable adventure for riders of all levels.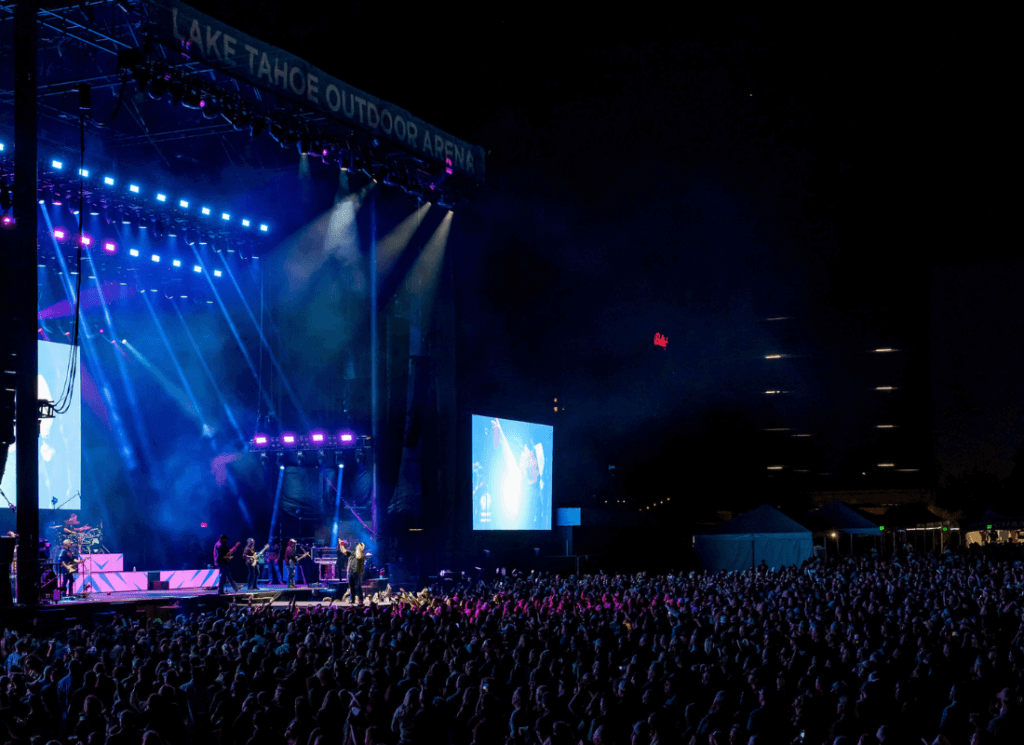 Kane Brown in South Lake Tahoe promises to be a memorable night. His blend of country melodies and soulful lyrics has created a loyal fanbase that makes for a great atmosphere at his shows. And set against the awesome backdrop of South Lake Tahoe, this concert will be a bit more special than most. Combining Kane Brown's musical prowess with the natural beauty surrounding the concert, this concert is sure to be an amazing event for all who attend.
Meyers Farmers Market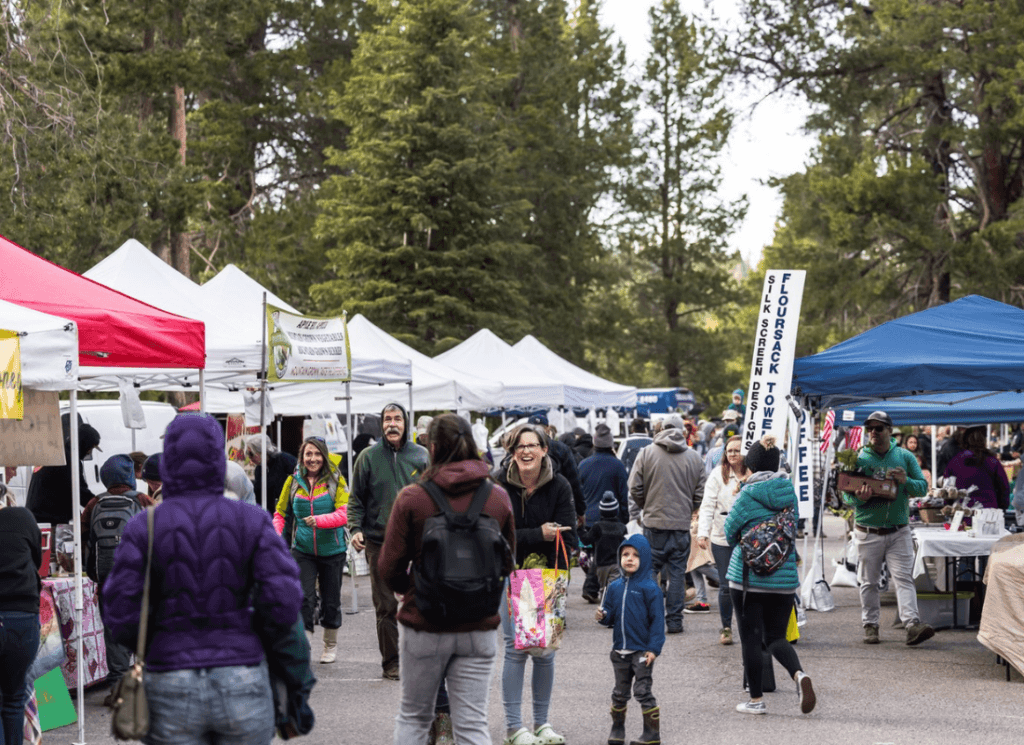 The Meyers Farmers Market is a wonderful Wednesday activity, promoting a sense of community and a healthy way of life for Meyers residents and South Lake Tahoe residents alike. The market is dedicated to bringing farmers right to your table, staying open rain or shine.
Vendors offer fresh and locally grown fruits, vegetables, meat, eggs, and honey. Fresh-baked goods, flowers, arts & crafts are also available for purchase. You can grab dinner from one of their food trucks and eat under the pine trees, on the shore of Lake Baron, or on the beautiful banks of the Upper Truckee River!
Friday, September 15th at 6:30 pm, Ringo Starr and His All Starr Band will be performing at Lake Tahoe Outdoor Arena at Harveys! Ringo Starr, best known for his iconic role as the drummer of The Beatles, fronts the band and delivers his signature vocals on classic Beatles hits as well as his own solo material.
Whether you are a lifelong fan or new to their music, experiencing Ringo and his All Starr Band in concert is a great journey through the timeless hits that have shaped the landscape of popular music. Get ready to sing, dance, and jam along to this legendary performer!
Fall Ale Fest and Chicken Wing Contest at the Heavenly Village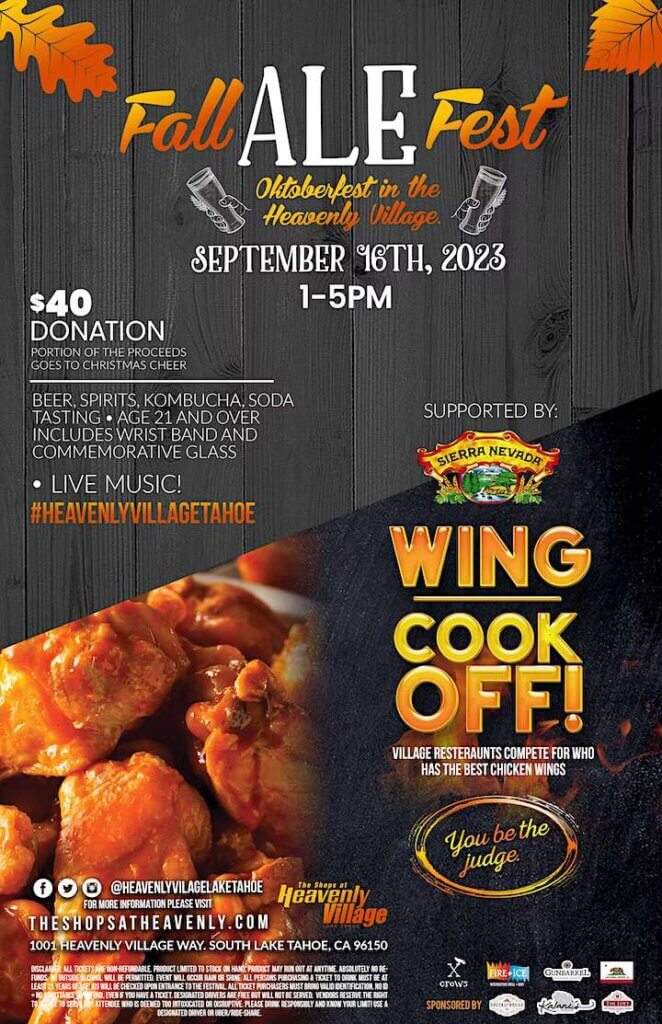 The 3rd Annual Fall Ale Fest, 1:00 – 5:00 pm, Saturday, September 16, 2023. Come sample Beers, Spirits, Kombucha and Sodas from all over the area. The Fall Ale Fest will be an intimate sampling in Heavenly Village.
Lake Tahoe Comic Con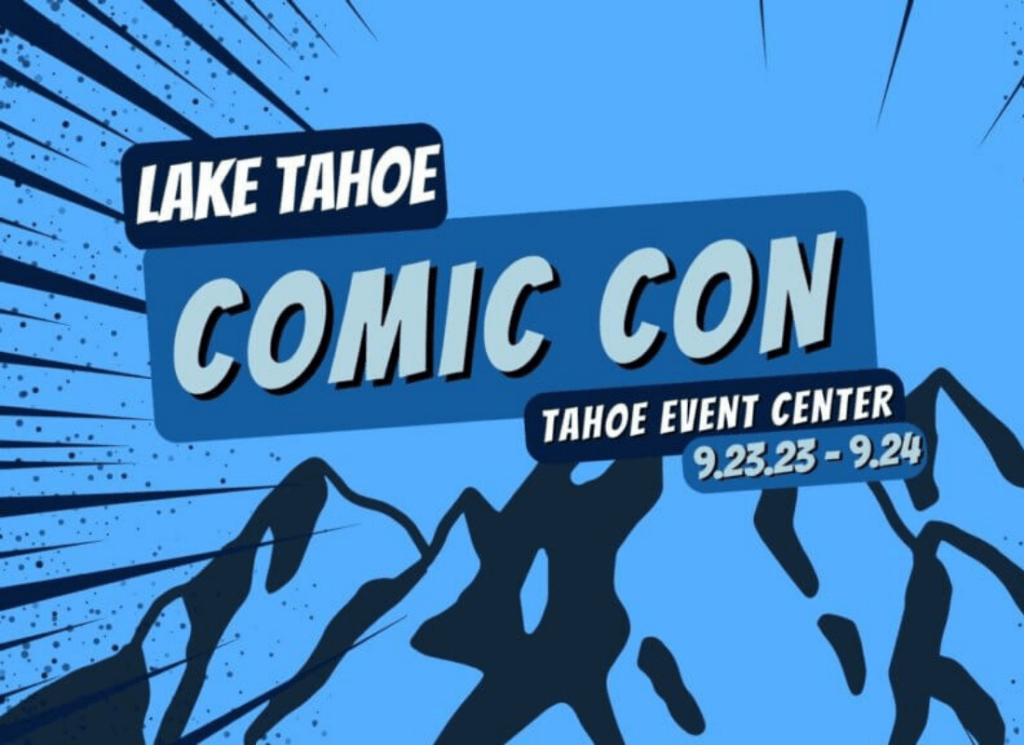 This September, dive into the world of comics at the 1st Annual Lake Tahoe Comic Con, held at the Tahoe Blue Event Center on September 23rd and 24th. Celebrity guests will grace the event on both days, ensuring fans get an amazing, memorable experience. For the biggest fans of superheroes, villains, and iconic characters, an amateur cosplay contest waits, offering cash prizes. Adults can showcase their creativity on Saturday at 4 pm, while young fans can strut their stuff on Sunday at 3 pm. Secure your spot by purchasing tickets at www.ticketmaster.com or simply get them at the door on the event day. Join us for a fun experience filled with contests, meticulously crafted costumes, and a diverse array of vendors and guests. Don't miss out on the town's inaugural Comic Con!
Be a Next Level Visitor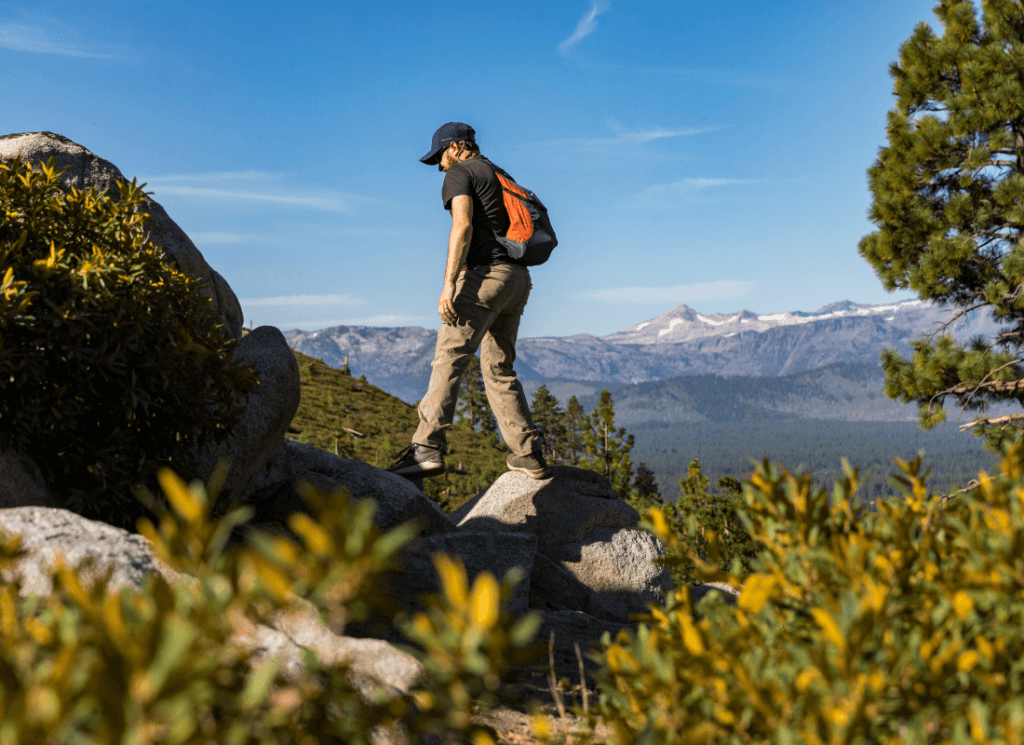 No matter what you decide to do around Lake Tahoe's south shore, be sure to leave with everything you brought with you and make sure it is properly thrown away. Some trash areas may be full, so plan to dispose of your waste when you get back to where you're staying.
You could even be a next-level steward and pick up a few pieces of discarded trash while you're there. Cleaning up a few small pieces of plastic or bringing an extra dog waste bag can go a long way toward protecting Lake Tahoe's wildlife, clear water, and breathtaking views.
Explore Places to Stay
Stay in Lake Tahoe
Find the perfect accommodation that matches your unique preferences and ensures an unforgettable experience at Lake Tahoe.
Come Back Again. And Again.
Things to Do in Tahoe for Every Season
Sure, we're a little biased, but there's never a bad time to visit Lake Tahoe. Pick a season, any season. Celebrate summer in the Sierra with a hike to Emerald Bay State Park or make a splash at Pope Beach. Discover why Tahoe winters are legendary for skiing and holiday fun at the Heavenly Village and Ski Resort. If you want to avoid the high season crowds, visit Lake Tahoe in the spring to hit the slopes in sunglasses and a t-shirt, or come in the fall when the mountains are painted in autumn colors and hiking is at its best. Regardless of when you visit, there's plenty of Lake Tahoe things to do.
Friday, December 8
We're still on cloud 9
7 mph SW
Thu
35°/26°
Conditions are a'changin
Sat
40°/21°
Hike, bike & get outside
Sun
48°/34°
Hike, bike & get outside
Mon
44°/31°
Hike, bike & get outside