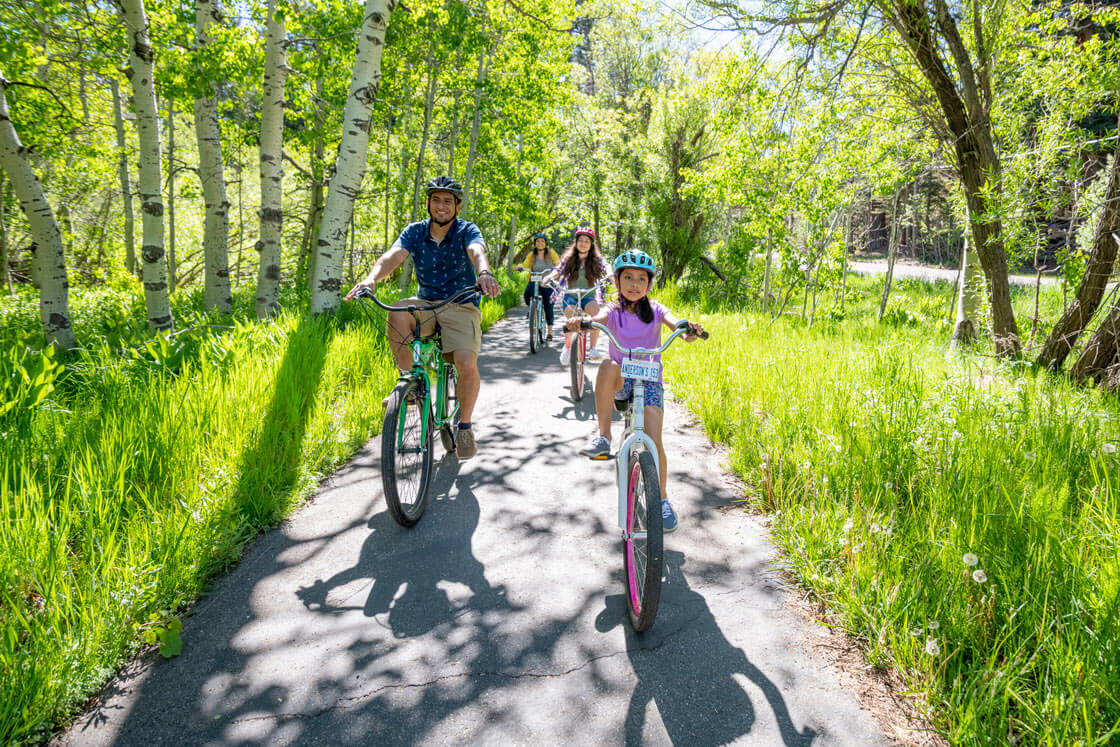 The Pope-Baldwin Bike Path or Camp Richardson Bike Path is one of the most popular paved trails in the scenic Lake Tahoe area, as it winds through pine forest not far from the lakeshore. The trail parallels State Route 89 (Emerald Bay Road) for more than 3 miles, offering access to a number of local historic and recreational amenities.
The trail's unique name doesn't refer to a mysterious pontiff. Instead, it references the two pristine beaches accessible via the path. Take a short ride or walk up Baldwin Beach Road to reach Baldwin Beach, situated where Tallac Creek empties into Lake Tahoe, or use Pope Beach Road to access Pope Beach, one of the more popular with families on the lake's south shore. An added bonus: while cars have to pay a fee to park, there is no such requirement for those on bike or foot.
The path also passes through the grounds of the historic Camp Richardson Resort, while the Tallac Historic Site, featuring three restored estates from the early 1900s, is a short trip up Heritage Way from the trail. Stop in at the Lake Tahoe (Taylor Creek) Visitor Center for more information on the local history and recreational opportunities or to stroll one of their many nature trails.
From the trail's eastern end, cyclists can continue on low-stress Eloise Avenue and Dunlap Drive to reach retail centers along SR 89 (Emerald Bay Road) and US 50 (Lake Tahoe Boulevard) in South Lake Tahoe.
Parking and Trail Access
Parking for the Pope-Baldwin Bike Path is available at the Lake Tahoe (Taylor Creek) Visitor Center on SR 89 (Emerald Bay Road) west of South Lake Tahoe. Additional parking can be found at Baldwin Beach and Pope Beach, but parking fees apply.
Check out Family Friendly Bike Rides in South Lake Tahoe
More trails to check out:
Star Lake
Monument Trail
Cold Creek Trail
Christmas Valley Trail
The Bench
Powerlines Trail
Pope-Baldwin Bike Path
South Lake Tahoe, CA 96150