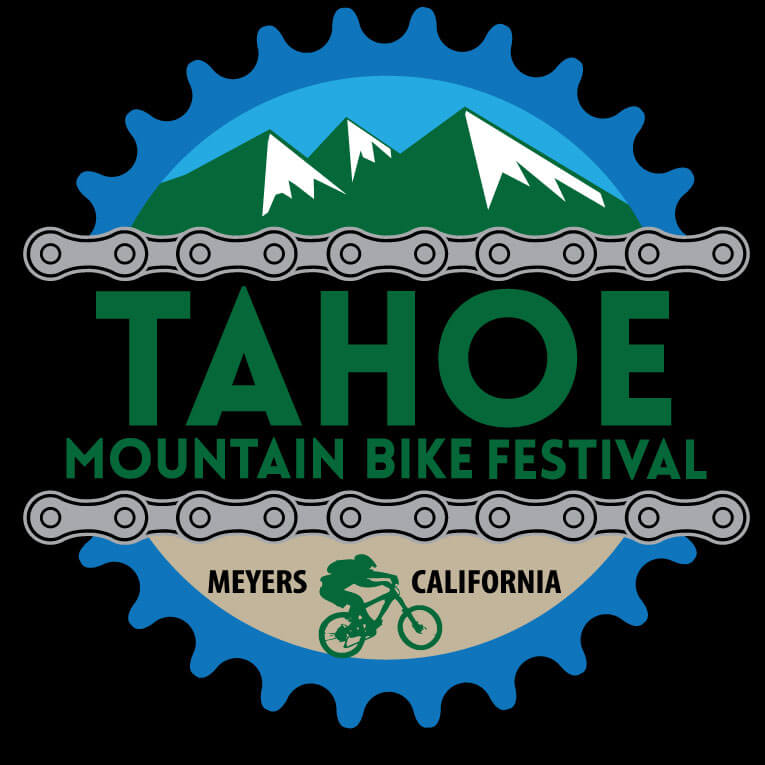 If mountain biking, live music, beer and BBQ sound like the perfect combination to you, then you should definitely plan on attending next year's Meyers Mountain Bike Festival.  The inaugural event was held this past Sunday in the Lake Tahoe community of Meyers, located off Highway 50 by Echo Summit.
Conceived by local businessmen Brian Levy and Mike Decker from the Divided Sky, the event celebrated mountain biking in a uniquely Tahoe fashion, showcasing great mountain bike trails in the morning while taking the typical post-ride afternoon beer at the car to another level. The Tahoe Area Mountain Biking Association (TAMBA) was also instrumental, organizing a trail day on Mr. Toad's Wild Ride/Saxon Creek trail the day before. All proceeds from the event went to support TAMBA and local mountain bike projects.
The day began with many mountain bikers, both locals and visitors, testing their mettle on the Meyers Triple Crown ride, which combined three separate rides – Christmas Valley, Mr. Toad's Wild Ride/Saxon Creek, and Armstrong Connector/Corral Loop – into one 30+ mile challenge. Most of our group opted for the Double Crown, ending at Mr. Toad's, which at over 20 miles, with approximately 3000 feet of climbing, was sufficiently challenging.
The Meyers Mountain Bike Festival officially kicked off in the afternoon, with a beer garden, BBQ, vendors, demos, shuttles and even a kids' area, along with local DJ Berkmon spinning tunes, and two bands, 4 Piece Puzzle and Blackstar Safari. Local bike vendors including Wattabike, Tahoe Sports Ltd and South Shore Bikes were also there, and folks who didn't get enough ride time during the morning could take advantage of free bike shuttles to various trailheads.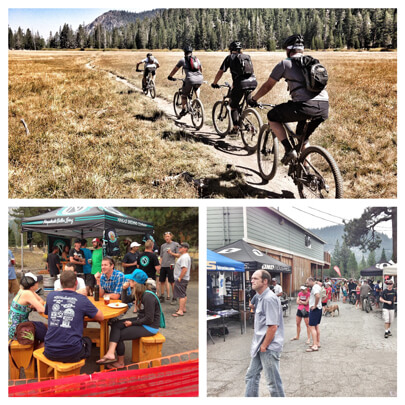 What impressed me about the event was not just the sheer number of people that showed up, but the fact that many of them were mountain bikers from out of the area. I've always thought that Tahoe's mountain bike trails were world-class, but I realize that I may be a tad biased. So it was refreshing to see that others felt the same way.
If you love mountain biking in Lake Tahoe, be sure to check out the Meyers Mountain Bike Festival on Facebook, as well as the TAMBA website, which features a slew of mountain bike events, including trail days, races, fun rides, parties, and more. And start training. I hear the Triple Crown might be extended – after all, there are a few more mountain bike trails that weren't included!