Beautiful Sand Harbor is located on the Northeast shore of Lake Tahoe within Lake Tahoe – Nevada State Park and has a large sandy beach, picnic benches and barbecues, a nature trail, two double boat ramps, and a visitors center which is open year-round. Sand Harbor Lake Tahoe receives over one million visitors annually.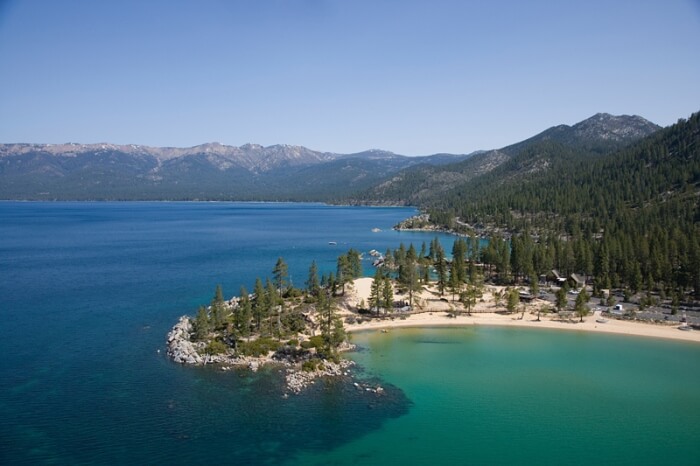 Sand Harbor is home to the Lake Tahoe Shakespeare Festival held every year during July and August set against an awe-inspiring backdrop of Lake Tahoe.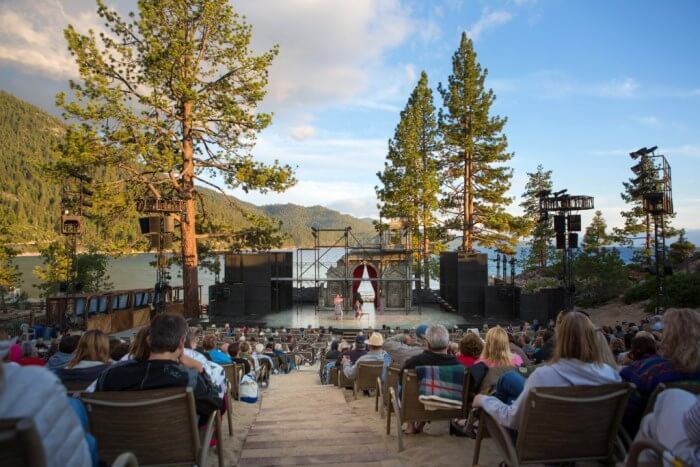 Prior to the discovery of Lake Tahoe by European Americans in 1846, the Native American Washoe Tribe could be found fishing and hunting at Sand Harbor.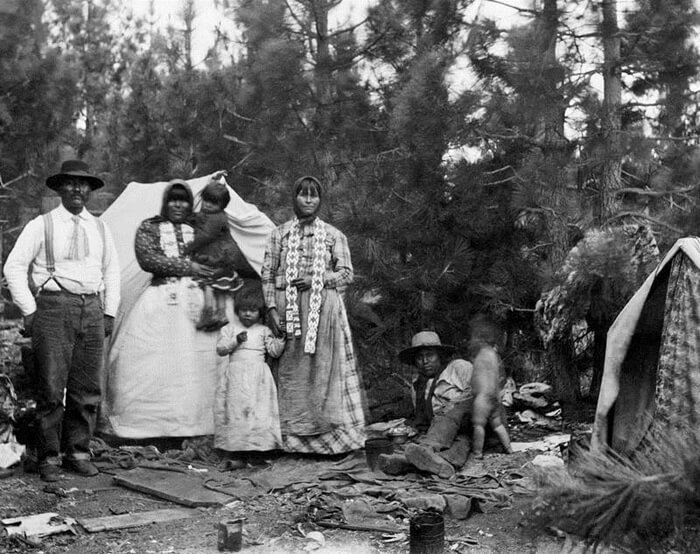 Starting in the 1870s, Sand Harbor Lake Tahoe was the center of large logging operations to supply lumber to the Comstock mining district around Virginia City.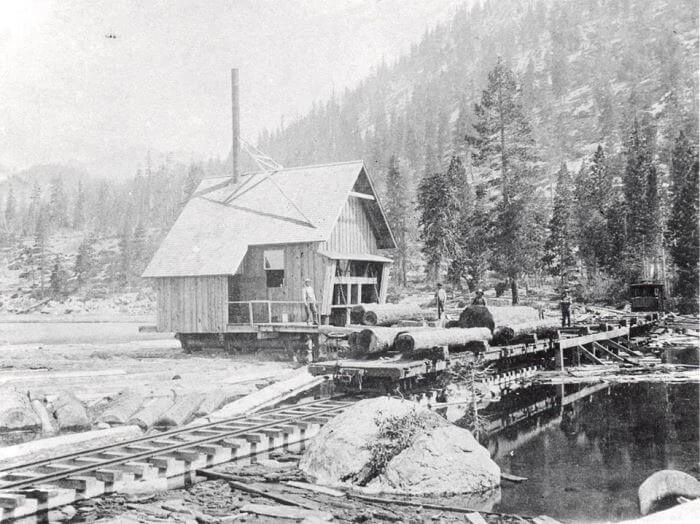 During the 1930's George Whittell Jr, from one of San Francisco's wealthiest families, purchased most of the east side of Lake Tahoe.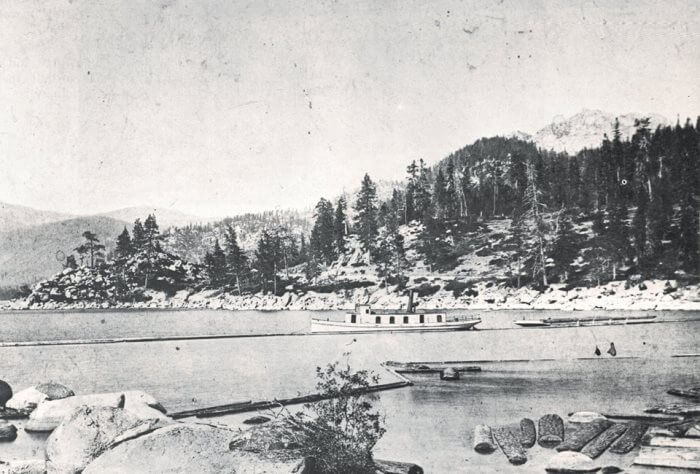 In the late 1960s, Whittell was forced to sell Sand Harbor in Lake Tahoe to the State of Nevada which became the foundation of the Lake Tahoe – Nevada State Park. The grand opening of the park was in 1971.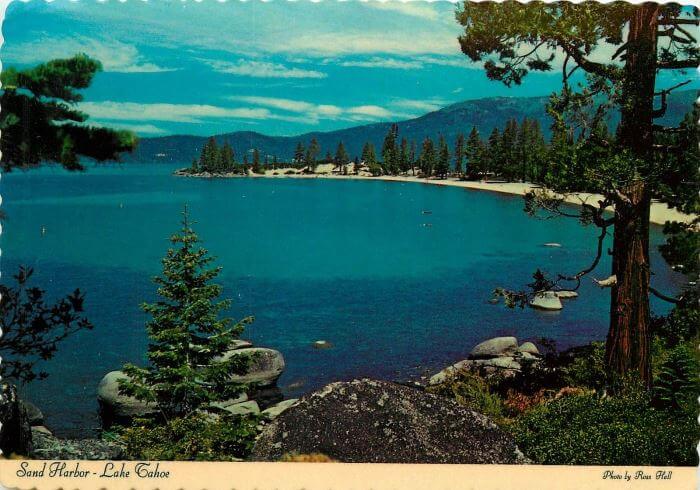 Sand Harbor Lake Tahoe As It Is Today
Picturesque Sand Harbor in Lake Tahoe offers amazing views and the opportunity to photograph all of the natural beauty, crystal-clear water, and interesting rock formations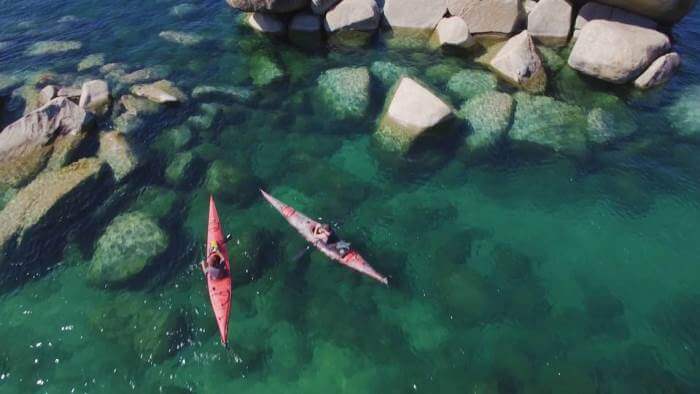 Kayaks, sailing kayaks and stand-up paddleboards are available for rent at Sand Harbor during the summer from Sand Harbor Rentals. You can also pay for guided tours.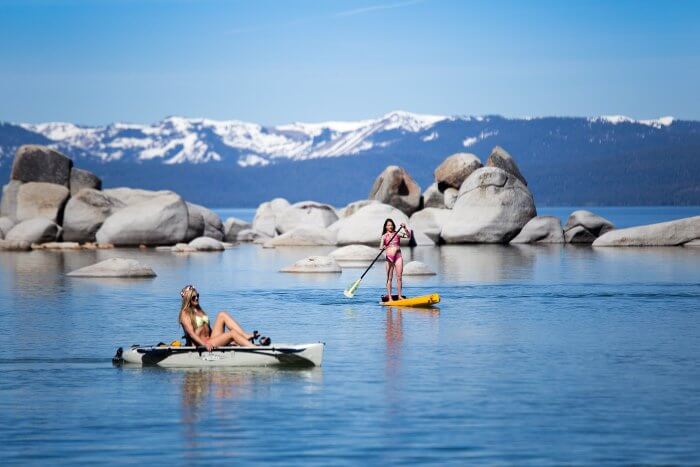 Sand Harbor in Lake Tahoe is equally beautiful during the winter and visitors can enjoy a horse-drawn sleigh ride along the beach.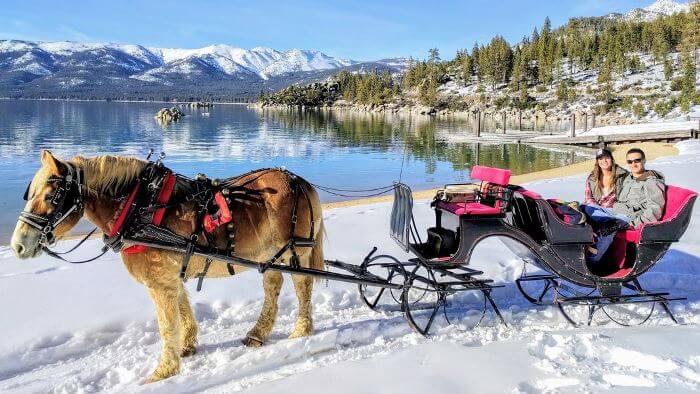 Sand Harbor's popularity can make it very difficult to enter during peak periods. The parking lots are often full by 8:30 AM on summer weekends and weekdays during July and August. During these times there is a shuttle bus to Sand Harbor from Incline Village. New in 2018 is the East Shore Trail from Incline Village, Nevada to Sand Harbor, Lake Tahoe. It provides non-motorized access to public beaches, coves, and trails along the picturesque shoreline.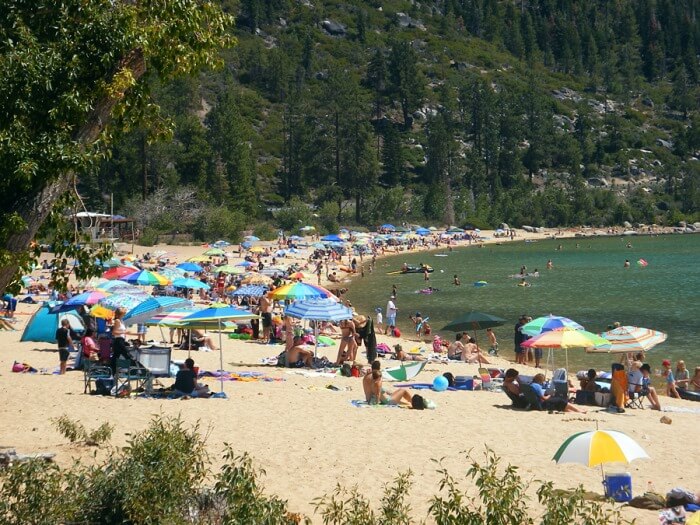 Sand Harbor Lake Tahoe Location
Sand Harbor is located 20 miles / 32 km north of South Lake Tahoe, 20 miles / 32 km east of South Lake Tahoe, 23 miles / 36 km east of Truckee and 40 miles / 65 km from Reno. Sand Harbor is open from 8:00 AM to one hour after sunset, 365 days a year.
Check out Sand Harbor Lake Tahoe on Instagram