Spring Festivities Not To Be Missed On The Slopes – Including Pond Skimming
Springtime in Lake Tahoe is what California skiing is all about. Bluebird days are abundant, the snowpack is deep and the party scene is heating up. Spring is the season of fun in every shape & size you can imagine. Here are few more spring festivities not to be missed on the slopes.
Freeride World Tour Qualifier (Kirkwood), April 3rd
The Freeride World Tour features the best skiers & snowboarders in the world. Competing on the most legendary & challenging alpine faces, the tour travels to the most renowned ski resorts across the land. And this year, they're returning yet again to Kirkwood to host the Freeride World Tour Qualifier on the legendary Cirque. Boasting some of the most unique terrain these skiers & riders will face, post up for the day in Devil's Corral and watch all the action in one of the most beautiful venues on the tour.
Boarding For Breast Cancer (Sierra-at-Tahoe), April 4th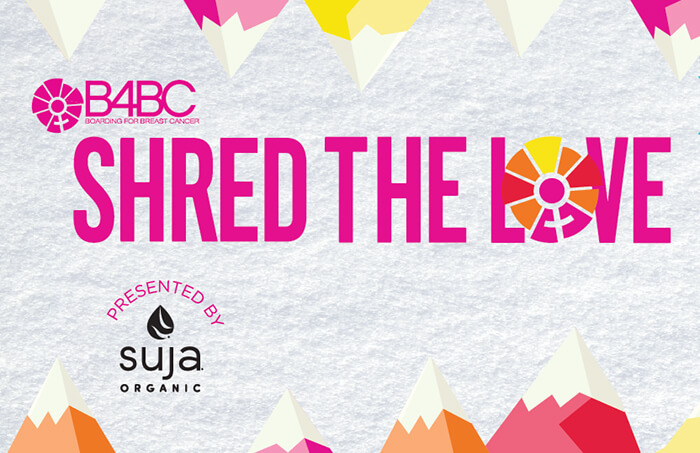 Sierra-at-Tahoe is stoked to welcome back our friends at Boarding for Breast Cancer (B4BC) for Shred the Love on April 4, 2020! This event will raise funds and awareness for B4BC's breast cancer outreach, education programs and young survivor retreats. We will be celebrating this awesome cause with a full day of activities including an all ages and abilities snowboard and ski park jam, live music on the plaza, a tribute ride, a huge silent auction/raffle + good vibes a-plenty. Not to mention, we'll have a snowboard demo in the plaza. Come on out for great energy and tons of fun!
Click HERE to register or donate to Boarding for Breast Cancer.
Lake Tahoe Pond Skimming World Championship (Heavenly Mountain), April 11th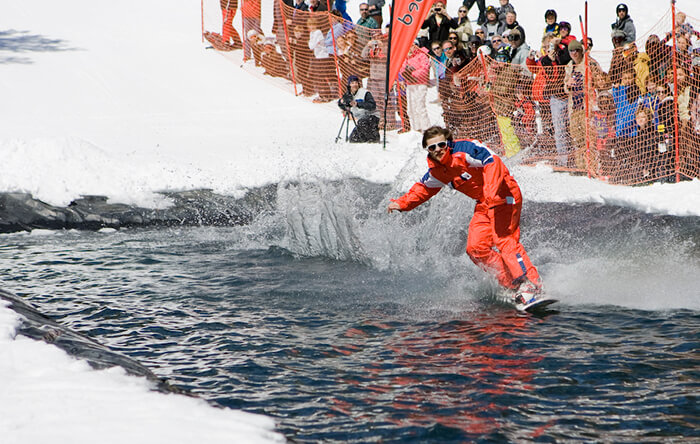 The legendary Gunbarrel 25 might have all the claim to fame during the springtime festivities, but the pond skim is a true annual tradition that can't be missed. It's the ultimate rite of passage for any real skier or snowboarder worth his/her weight in powder during the winter months. Come see participants ski or board themselves off a snow jump in the hopes of coming out on the other side in style. Funky costumes are encouraged for this chilly endeavor.
As the days get longer and the sun creeps higher, spring is THE time to visit Lake Tahoe. And these springtime festivities just add more flair to what might be the greatest place to vacation in March, April & May!
Check out Spring at Lake Tahoe on Instagram: